Main content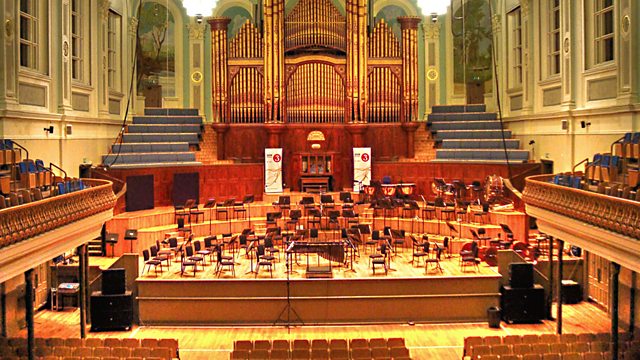 OAE - Haydn's The Creation
Live from the Royal Festival Hall, London, Sara Mohr-Pietsch presents the Orchestra of the Age of Enlightenment under conductor Simon Rattle in Haydn's The Creation.
Live from Royal Festival Hall, London
Presented by Sara Mohr-Pietsch
The OAE, conducted by Sir Simon Rattle in a performance of Josef Haydn's great oratorio 'The Creation'
Haydn: The Creation (sung in English)
Part 1
Part 2
8.15 Interval music by George Frideric Handel, whose own oratorios provided Haydn with such inspiration.
8.35pm
Haydn: The Creation
Part 3
Susan Gritton (soprano)
John Mark Ainsley (tenor)
Peter Rose (baritone)
Choir of the Enlightenment
Orchestra of the Age of Enlightenment
Sir Simon Rattle (conductor))
This mighty oratorio, two years in the writing, was inspired by the great Handel choral works which Haydn heard on visits to London. But it was also a heartfelt and personal religious testament by this devout and God-fearing composer who later wrote that he fell to his knees each day, praying that he be granted the strength to complete it.
Judged by many to be Haydn's masterpiece, early performances caused a sensation on account of the work's wonderfully pictorial and inventive score - which famously includes representations of chaos, of sunrise, and of the whole of the natural world as it is gradually brought into being.