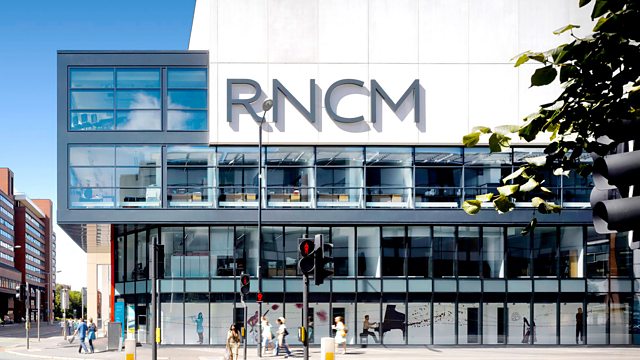 This week's Lunchtime Concerts come from the Royal Northern College of Music as part of the Manchester Chamber Concerts Society season, curated by Kathryn Stott. Today's programme includes performances from The Pacifica Quartet and the Dutch violinist Isabelle van Keulen with Kathryn Stott at the piano. The programme features Respighi's relatively unknown Violin Sonata alongside Britten's 2nd string quartet.
Respighi: Violin Sonata in B minor
Isabelle van Keulen (violin) / Kathryn Stott (piano)
Britten: String Quartet No.2 in C, Op.36
The Pacifica Quartet.
Last on