Main content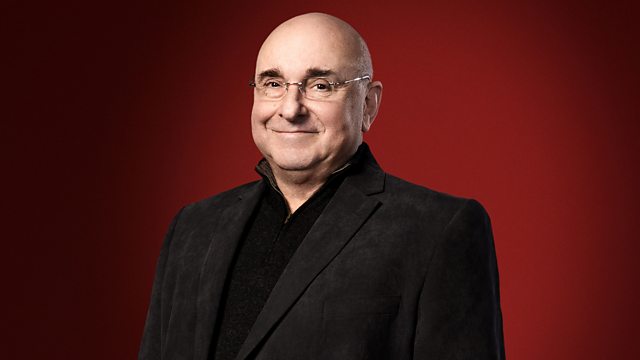 Friday - Rob Cowan with Andrew Motion
With Rob Cowan. Including Essential CD of the Week: Simpson: The Monthes - Sonnerie; Artist of the Week: Malcolm Sargent; Rob's Essential Choice: Strauss: Burleske in D minor.
with Rob Cowan and his guest, the poet Andrew Motion.
9am
A selection of music, including the Essential CD of the Week: Simpson: The Monthes - Sonnerie, VIRGIN VERITAS. We also have our daily brainteaser at 9.30.
10am
Artist of the Week: Malcolm Sargent.
10.30am
Rob's guest this week is the former Poet Laureate, Andrew Motion. Upon taking up the post of Poet Laureate in 1999, Andrew said he wanted to write poems related to commissions he received. Subsequently, he wrote about homelessness for the Salvation Army, bullying for ChildLine, and climate change for a song cycle by Peter Maxwell Davies. As laureate, he also founded the Poetry Archive, an online library with recordings of poets reciting their own work. In 2003, Andrew became Professor of Creative Writing at Royal Holloway, University of London, and since 2009 he has been Chairman of the Museums, Libraries and Archives Council. He has been the jury chair for the Man Booker Prize, and has won numerous awards himself, including the Arvon Prize, and the Whitbread Prize for Biography. Andrew was knighted in the 2009 Queen's Birthday Honours list. He is currently President of the Campaign to Protect Rural England.
11am
Rob's Essential Choice
Strauss
Burleske in D minor
Martha Argerich (piano)
Berlin Philharmonic Orchestra
Claudio Abbado (conductor).
Today's Brainteaser Answer - Only Connect
The connection is they were all turned into pop songs:
Borodin: "Baubles, bangles and beads" from 1953 show 'Kismet'
<?xml:namespace prefix = o ns = "urn:schemas-microsoft-com:office:office" />
Chopin: "I'm Always Chasing Rainbows". The music is credited to Harry Carroll, although the melody is actually adapted from Fantaisie-Impromptu by Frédéric Chopin. The song was sung by The Dolly Sisters and subsequently featured in a movie entitled The Dolly Sisters, released in September, 1945, where it was sung by John Payne.
Ponchielli: "Hello muddah, hello faddah.." Grammy award-winning novelty song by Allan Sherman and Lou Busch (1964).
The music played:
Borodin
String Quartet, 2nd movement Scherzo
Borodin String Quartet
DECCA 425 541 2                   
Chopin
Fantasy impromptu in C sharp minor op 66:  
Artur Rubinstein (piano)
RCA GD 87725                    
Ponchielli
Dance of the Hours from La Gioconda  
Academy of St Martin in the Fields
Sir Neville Marriner (conductor)
EMI CDC 749043 2                 
Time Travellers: the podcast