Main content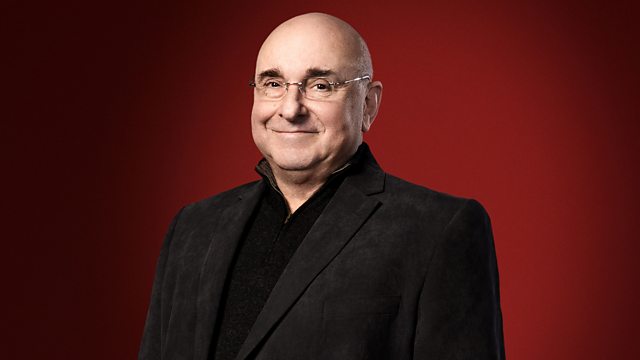 Dylan Thomas Day - Rob Cowan with Andrew Motion
With Rob Cowan. Including Essential CD of the Week: Simpson: The Monthes - Sonnerie; Artist of the Week: Malcolm Sargent; Tchaikovsky: Piano Concerto No 1, Op 23.
Rob Cowan's guest on Essential Classics is the poet Andrew Motion, as Radio 3 marks the Dylan Thomas centenary throughout the day. The former poet laureate reads Thomas's 1933 poem 'The Force that through the Green Fuse Drives the Flower'.
9am
A selection of music, including the Essential CD of the Week: Simpson: The Monthes - Sonnerie, VIRGIN VERITAS. We also have our daily brainteaser at 9.30.
10am
Artist of the Week: Malcolm Sargent.
10.30am
Rob's guest this week is the former Poet Laureate, Andrew Motion. Upon taking up the post of Poet Laureate in 1999, Andrew said he wanted to write poems related to commissions he received. Subsequently, he wrote about homelessness for the Salvation Army, bullying for ChildLine, and climate change for a song cycle by Peter Maxwell Davies. As laureate, he also founded the Poetry Archive, an online library with recordings of poets reciting their own work. In 2003, Andrew became Professor of Creative Writing at Royal Holloway, University of London, and since 2009 he has been Chairman of the Museums, Libraries and Archives Council. He has been the jury chair for the Man Booker Prize, and has won numerous awards himself, including the Arvon Prize, and the Whitbread Prize for Biography. Andrew was knighted in the 2009 Queen's Birthday Honours list. He is currently President of the Campaign to Protect Rural England.
11am
Tchaikovsky
Piano Concerto No 1 in B flat minor, Op 23
The Building a Library recommendation from last Saturday's CD Review.
Today's Brainteaser Answer - Transports of Delight
A gondola.
The music played:
Liszt<?xml:namespace prefix = o ns = "urn:schemas-microsoft-com:office:office" />
La lugubre gondola (S.200 No1)
Alfred Brendel (piano)
PHILIPS