Main content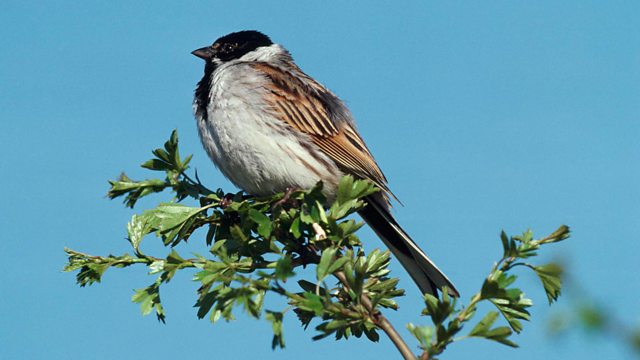 Reed Bunting
David Attenborough presents the reed bunting.
Tweet of the Day is a series of fascinating stories about British birds inspired by their calls and songs.
David Attenborough presents the story of the reed bunting. The reed bunting makes up for its lack of musicality with striking good looks. Male birds have jet black heads and a white moustache and look stunning on a spring day as they sit on shrubs or sway on reed stems, flicking their tales nervously and chanting a simple refrain.
Reed Bunting (Emberiza schoeniclus)
Image courtesy of RSPB (rspb-images.com).
Podcast
Discover birds through their songs and calls. 265 programmes of 90 seconds, over a year