Main content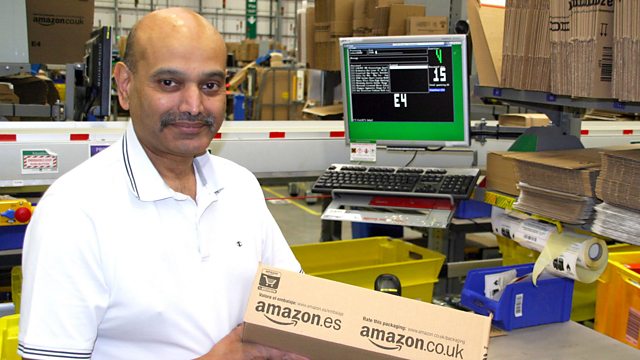 Amazon's Retail Revolution
Documentary series on businesses that have boomed despite tough economic times. This episode reveals how Amazon has grown from a garage startup to a £100 billion global giant.
This episode follows the fortunes of the ultimate online retail success story - a business that was born in a garage twenty years ago and grew into a 100 billion pound global giant. Along the way, the Amazon phenomenon has inspired, shaped - and sometimes squeezed - the rest of the retail sector, while revolutionising attitudes to online business and transforming the way people shop.
British people now do more of their shopping online than any other nation and in 2013, tens of millions of British customers used Amazon to buy 4.5 billion pounds' worth of goods. The story of the growing use of Amazon is the story of the internet age.
Time and again, founder Jeff Bezos has moved the goalposts for many industries. Publishers, retailers and even the French minister of culture criticise Amazon's practices and bemoan its sheer size, but Amazon defends its record for providing customers with choice and competitive prices. Furthermore, Bezos' confidence in his mantra of 'start with the customer and work backwards' is already taking Amazon into new sectors - groceries, ebooks, film production, and cloud computing services.
Clips

Amazon's Wall Street mindset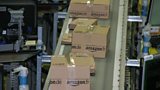 Find out how having Wall Street thinking at the very top of the company has given Amazon its edge in the ultra-competitive retail business.

Credits
| Role | Contributor |
| --- | --- |
| Narrator | Sandi Toksvig |
| Executive Producer | Eamon Hardy |
| Director | Charles Miller |
| Producer | Charles Miller |