Main content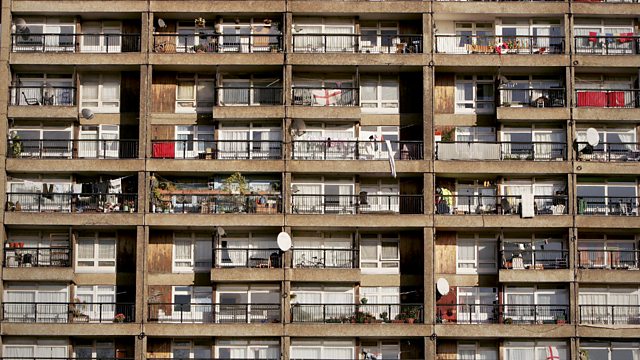 A mother finds self-worth through those who have nothing in austerity-struck Stoke-on-Trent in Lisa Blower's short story. Read by Jaqueline Redgewell.
The second in a series of hard-hitting stories looking at the lives of those living on the economic margins of society in Britain today. In Lisa Blower's 'Pot Luck', a mother finds self-worth through those who have nothing in austerity-struck Stoke-on-Trent. The reader is Jaqueline Redgewell.
Producer: Justine Willett
Reader: Jacqueline Redgewell
Writer: Lisa Blower left full-time academia to become a writer in 2006. Her story 'Broken Crockery' won The Guardian's National Short Story Competition in 2009, and her story 'Barmouth' was shortlisted for the BBC National Short Story Award in 2013. Her first novel is titled 'Sitting Ducks'.
Last on
Some background to Pot Luck: seven questions with Lisa Blower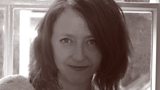 Why did you respond to the brief in the way you did? What inspired you?
I've recently been writing a lot of working class fiction - a novel, short stories - so have been locked into reflecting a working class way of life for some time, more specifically, in exploring my working class roots in Stoke-on-Trent and the impact of family and friends and their storytelling ways upon my fiction. So when asked to write a monologue for Radio 4, I immediately heard the voice of a working class matriarch who kept company by feeding the street whilst her private life was in disarray: the idea being that there is a public persona seeking some sort of status in the community as part of her veiling of a personal grief. 

It was not a character based upon anyone I knew. Rather, Mrs Johnson was a resurrection of a character in a novel I wrote for my PhD back in 2010 and she'd been bugging me for a while to get back on a page. She was garrulous and full of scruffy wisdom, politically minded but a voice silenced by industrial decline, and I've long been writing about women like this - those that scramble about the edges for the titbits, relatively unnoticed but no less full of life - wanting to reflect their generosity of spirit and their desire to matter and go on mattering.
How, if at all, did you research your story?
I've been writing working class fiction for the past five years so have been doing a lot of research - academically, historically, socially - with a particular focus on the Potteries where I grew up: not because of nostalgia, but because Stoke intrigues me as a writer. It has such a history, a wealth of characters and stories, and no-one since Arnold Bennett has any writer really given it a voice.
What personal experience have you or people you know had of the recession?
What's the phrase? Professional poverty? Aren't we all living on the never-never someway or another? I think I'm more aware of how the cuts have created personal recessions, be it because of pensions, social housing reforms, redundancy, zero-hours contracts, hiked up household bills & university fees ... Peter robs Paul to pay Peter and the money has to come from somewhere... Though I do know people who have had their homes repossessed, had experience with bailiffs, been rehoused in a place run on meters, have gone to a food bank with a cap over their eyes.
Who are your favourite historical writers on this theme? Do you think it gets enough attention from contemporary writers?
I am a big fan of Alan Bennett, of Alan Sillitoe, of Nell Dunn, and have long attempted to channel their voices by updating their characters in contemporary situations. For me, they were writers writing about the state by focusing upon single households and the family dynamics within that household, of the wider politics affecting that household, of their class expectations and failed ambitions. Do we write enough about that now? I am certainly. Getting it out there is another thing entirely!
Are claimants of benefits are unfairly stereotyped?
I don't think certain newspapers help. A good proportion of benefit claimants are ashamed to be doing so.
What, if any, place should food banks have in society?
There have always been food banks. The church, charities, social services, soup kitchens... like everything on the margins of society, until it affects you directly you're not really aware of them or how much they actually help people.
In some areas of the country economic decline has been the reality for generations. How does a person in a depressed area like Stoke relate to the global recession?
I wouldn't call Stoke depressed. I'd call it hanging in there and dusting itself down. It's just been a city that hasn't had the cash injections that the likes of Manchester and Liverpool have enjoyed. 
Credits
| Role | Contributor |
| --- | --- |
| Reader | Jaqueline Redgewell |
| Producer | Justine Willett |
| Writer | Lisa Blower |
Broadcast