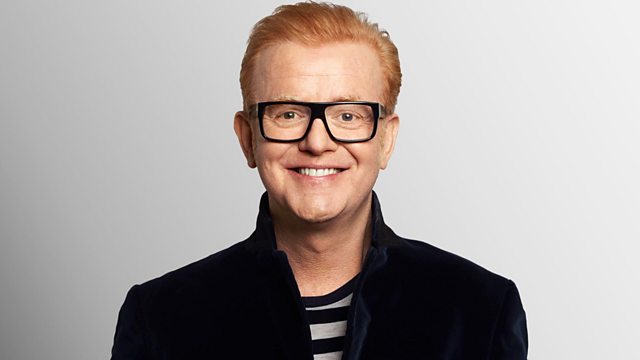 Think Chimp!
Budding broadcaster Alice Lilley gets a fanfare for telling us all about her very first time presenting at her school radio club...
We delve deeper into the amazing world of Ospreys with the RSPB's Gemma Hogg, then swap tweeting for chimping with our Mystery Guest, Dr. Steve Peters, who is the brilliant brain behind the book - The Chimp Paradox...
And our Top Tenuous deals with your desperate claims to the fame of chimps!
Today's show is dedicated to Stanley Turner, the bravest little boy we know,
And today's show is entitled: if it's not terminal or illegal, it's fixable!
Last on
Pause for Thought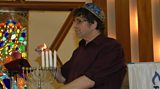 From Rabbi Pete Tobias of the Liberal Synagogue, Elstree:
Many of us are still reeling from yesterday's awful news of a teacher being stabbed to death by a pupil. According to reports and quotes from pupils at the Corpus Christi school in Leeds, Anne Maguire, who had taught at the school for 40 years, was greatly loved, a friend to everyone. One ex-pupil said 'she was a hugger, back in the days when you didn't get in trouble for that sort of thing.' Many who came to pay tribute to her described her as a 'mother-figure'.
Schools are an integral part of our formative years. Many of us, I am sure, have a memory of a favourite teacher who inspired or guided us at critical stages of our lives. And even those who, perhaps, don't stand out in our memories were also responsible for helping to make us the people we have become.
The idea of a teacher as a parent figure is one with which I am familiar. Several times during my teaching career children have inadvertently referred to me as 'dad'. I took it as a compliment but gently reminded them who I actually was.
I left teaching almost 30 years ago to become a rabbi. Although the word 'rabbi' actually means 'teacher', there are still elements of teaching in schools that I miss. Not the record keeping and the paperwork, that's for sure. But there are so many wonderful things that go on in schools, thanks to teachers who dedicate their lives to children's well-being. Education is about so much more than teaching children information. It's about nurturing them and preparing them for life.
One of my favourite memories from 35 years ago is a card I received from a boy called Darren at the end of the school year. He wrote in it: 'Dear Sir, Thank you for being my friend.'
Anne Maguire was a mother figure, a friend to so many young people for four decades. Her death is shocking, and the world of education is poorer both because she is no longer in it and because of the way she was taken from it. If there is a way to honour her memory and give some kind of positive meaning to this horrific event, let it be that teachers are valued and respected by all those whose lives they affect.