Main content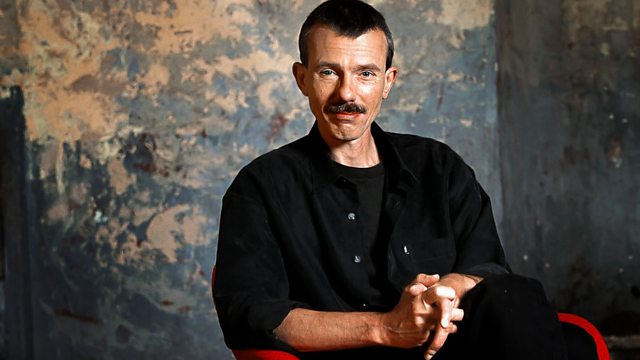 29/04/2014
Jonathan Swain's selection includes a concert given by the Artemis Quartet in Switzerland in 2012, featuring works by Mendelssohn, Ginastera and Schubert.
The Artemis Quartet recorded in Switzerland in 2012 perform works by Mendelssohn, Ginastera and Schubert. With Jonathan Swain
12:31 AM
Mendelssohn, Felix [1809-1847]
Quartet no. 6 in F minor Op.80 for strings;
Artemis Quartet
12:57 AM
Ginastera, Alberto [1916-1983]
Quartet no. 2 Op.26 for strings;
Artemis Quartet
1:24 AM
Schubert, Franz [1797-1828]
Quartet in G major D.887 for strings;
Artemis Quartet
2:15 AM
Bernat Vivancos [b.1973]
Messe aux sons des cloches;
Latvian Radio Choir, Sigvards Klava (conductor)
2:31 AM
Borodin, Alexander (1833-1887)
Symphony No.1 in E flat major
Vancouver Symphony Orchestra, Bramwell Tovey (conductor)
3:04 AM
Chopin, Fryderyk [1810-1849]
12 Studies for piano (Op.25)
Daniil Trifonov (piano).
3:35 AM
Rimsky-Korsakov, Nikolai (1844-1908)
May Night: overture
Calgary Philharmonic Orchestra, Mario Bernardi (conductor)
3:43 AM
Lassus, Orlande de (1532-1594)
Magnificat 'Praeter rerum seriem'
The King's Singers
3:52 AM
Beethoven, Ludwig van (1770-1827)
Romance in F major (Op.50)
Taik-Ju Lee (violin), Young-Lan Han (piano)
4:01 AM
Bach, Carl Philipp Emanuel (1714-1788)
Trio Sonata in B minor (Wq.143) (Allegro; Adagio; Presto)
Les Coucous Bénévoles
4:11 AM
Mozart, Wolfgang Amadeus (1756-1791) transcribed Joseph Petric
Adagio and Rondo for glass harmonica, flute, oboe, vla & vcl (K.617) in C minor transcribed for accordion and string quartet
Joseph Petric (accordion), Moshe Hammer & Marie Bérard (violins), Douglas Perry (viola), David Hetherington (cello)
4:22 AM
Ibert, Jacques (1890-1962)
Trois Pièces Brèves
Galliard Ensemble BBC New Generation Artists
4:31 AM
Carreño, Teresa (1853-1917)
Valse Petite in D major
Dennis Hennig (piano)
4:35 AM
Chabrier, Emmanuel (1841-1894)
España - rhapsody for orchestra
Toronto Symphony Orchestra, Andrew Davis (conductor)
4:41 AM
Guerrero, Francisco (c.1528-1599)
Prado verde y florido - sacred vilancico
Montserrat Figueras (soprano), Maite Arruabarrena (mezzo-soprano), Lambert Climent (tenor), Francesc Garrigosa (tenor), Hespèrion XX, Jordi Savall (director)
4:47 AM
Purcell, Henry (1659-1695)
Sonata No.7 for 2 violins and continuo in E minor (Z.796) (1683)
Simon Standage (violin), Ensemble Il Tempo:
4:55 AM
Myslivecek, Josef (1737-1781) arr. unknown
String Quintet no.2 in E flat major arr. for string orchestra
Netherlands Chamber Orchestra, Rudolf Werthen (conductor)
5:06 AM
Mendelssohn, Felix (1809-1847)
Venetian Boat Song (Op.30 No.6) - from 'Songs Without Words', book II
Jane Coop (piano)
5:10 AM
Reinecke, Carl (1824-1910)
Flute Concerto in D minor (Op.283)
Matej Zupan (flute), Slovenian National Radio Symphony Orchestra, David de Villiers (conductor)
5:31 AM
Schubert, Franz (1797-1828)
Trio for piano and strings (D.897) in E flat major 'Notturno'
Vadim Repin (violin), Jan-Erik Gustafsson (cello), Leif Ove Andsnes (piano)
5:41 AM
Wolf-Ferrari, Ermanno (1876-1948)
Two orchestral intermezzi from 'I Gioielli della Madonna' (Op.4)
KBS Symphony Orchestra, Othmar Maga (conductor)
5:50 AM
Vivaldi, Antonio (1678-1741)
Sonata for oboe, violin and continuo in C major (RV.779)
Camerata Köln
6:04 AM
Haydn, Joseph (1732-1809)
Cello Conerto (Hob. VIIb:2) in D major
Swedish Radio Symphony Orchestra, Heinrich Schiff (cellist & conductor).