Main content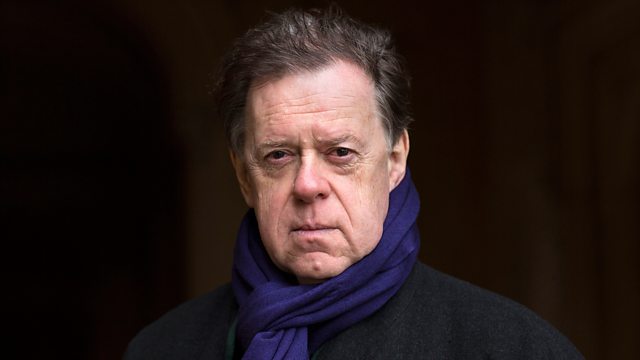 Jonathan Meades
Michael Berkeley's guest is writer and broadcaster Jonathan Meades. His musical choices include Barbara, Jacques Brel, Hans Werner Henze and Saint-Saens.
Writer and broadcaster Jonathan Meades's fascination with architecture began on a school trip to Marsh Court in Stockbridge, Hampshire - designed by that great architect of English Country Houses Edwin Lutyens. Subsequently, in a broadcasting career which spans 40 years, he has written and performed in more than 50 television shows on a wide range of topographical subjects: from shacks to garden cities, to buildings associated with vertigo; from beer and pigs, to the architecture of Hitler and Stalin. He was also a food critic for 15 years, winning the coveted Glenfiddich Award in 1999, and has written three novels and a memoir: "Encyclopedia of Myself". His latest television series, "Bunkers, Brutalism and Bloody-mindedness", was screened on BBC 4 in February.
He now lives in the iconic Corbusier building, Cité Radieuse in Marseille - and his musical choices reflect his adopted country's love of chanson: French singer / songwriter Barbara's "Ma Plus Belle Histoire d'Amour" features, as does Jacques Brel's Mijn Vlakke Land. Film was not only Jonathan Meades's chosen career; his love of cinema also provided him with a rich musical education. Among his musical choices are Hans Werner Henze's soundtrack to the Alain Resnais film Muriel, and The Aquarium, from Saint-Saëns's Carnival of the Animals, which Terence Malick used in his ground breaking film Days of Heaven.
Six mind-expanding music podcasts to download in 2019
Archive Unlocked: Two Decades of Private Passions