Main content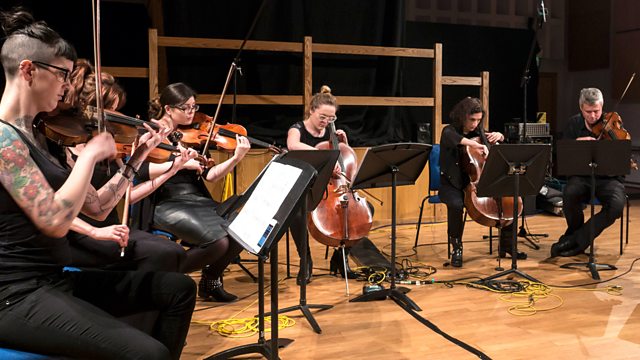 Frontiers Festival 2014
Robert Worby presents highlights from the 2014 Frontiers Festival in Birmingham with music by Elliott Sharp, Robert Ashley and Earle Brown.
Robert Worby presents highlights from the recent Frontiers Festival in Birmingham which brought together the experimental sounds of downtown New York with those of Birmingham's own vibrant new music scene. As well as pieces by Earle Brown, Elliott Sharp and the late Robert Ashley, Robert visits a graphic score exhibition at Birmingham's new library and meets its curator Joe Scarffe.
In the fourth of our new series Composers' Rooms, Sara Mohr-Pietsch visits Dai Fujikura at his London studio inside a converted fire station.
And to mark the 50th birthday this year of the American Nonesuch label, a look back at one of its pioneering early electronic albums, Morton Subotnick's Silver Apples of the Moon, in a feature that includes contributions from Four Tet's Kieran Hebden and writer Rob Young.
Elliott Sharp: Occam's Razor for double string quartet
Elysian Quartet and Nuntempa
Robert Ashley String Quartet Describing the Motion of Large Real Bodies for string quartet and electronics
Elysian Quartet and 42 electronic artists directed by James Dooley
Earle Brown: December 1952
Thallein Ensemble directed by Howard Skempton
Morton Subotnick: Silver Apples of the Moon (Part B).
Stockhausen's Gruppen – What's the Big Deal?