Main content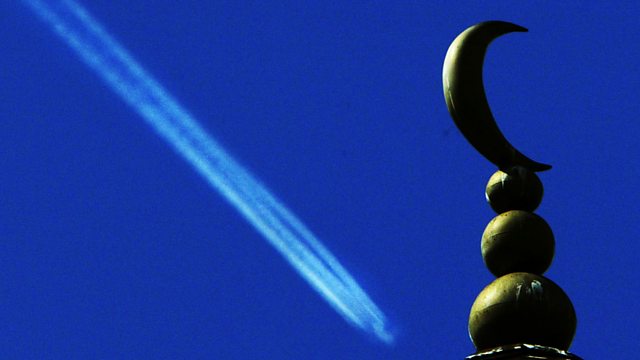 The Muslim Brotherhood in Britain
Egypt's Muslim Brotherhood is operating from exile in London. Was David Cameron right to order an investigation into its activities? Peter Marshall reports.
The Muslim Brotherhood is an Egyptian Islamist organisation with branches throughout the world - including Britain, where it has had a presence for several decades. During this time, the organisation has courted little attention and has at times been viewed by British authorities as a force for good in the fight against extremism. So why has David Cameron called for an investigation into their activities now?
In this edition of The Report, Peter Marshall hears claims that this review is less about national security, and more about appeasing the rulers of the United Arab Emirates and Saudi Arabia, who are ideologically opposed to the Brotherhood. The UAE and Saudi Arabia also happen to have lucrative contracts with British businesses.
The programme also reveals how senior members of the Conservative party have been raising concerns about the Muslim Brotherhood for several years - in particular the Brotherhood's ties to Hamas - and so the new investigation is perhaps not a complete surprise. However, this is the same organisation which received the backing of the British government when Mohammed Morsi was elected president of Egypt, and so is the government now guilty of hypocrisy?
Critics of the Brotherhood say much has changed in the Middle East over the past year - especially in Egypt - and there are concerns that rogue elements of the Muslim Brotherhood will seek refuge in Britain. Already, members of the Brotherhood and its political wing, The Freedom and Justice Party, have come to London to seek asylum. The Report speaks to them about the on-going investigation into their activities and asks them why they have come to the UK and what does the Muslim Brotherhood really stand for?
CONTRIBUTORS:
Anas Altikriti - The Muslim Association of Britain & The Cordoba Foundation
Mohamed Soudan - The Freedom and Justice Party
Olivier Guitta - The Henry Jackson Society
Dr Robert Lambert - University of St Andrews & former head of the Muslim Contact Unit, Metropolitan Police Special Branch
Baroness Falkner - Liberal Democrat lead spokesperson on foreign affairs in the House of Lords
Alistair Burt - Conservative MP & former Foreign Office minister for the Middle East
Reporter: Peter Marshall
Producer: Richard Fenton-Smith
Researcher: James Melley.
Last on
Egypt's Muslim Brotherhood won at the polls but failed to keep power. What went wrong?

Phil Kemp asks if Luton deserves its reputation as a 'hotbed of extremism'.
Broadcast

Featured in...
The Report investigates issues affecting religious institutions and faith organisations.

Investigating all forms of extremism, from the EDL to homegrown jihadis to al-Shabaab.