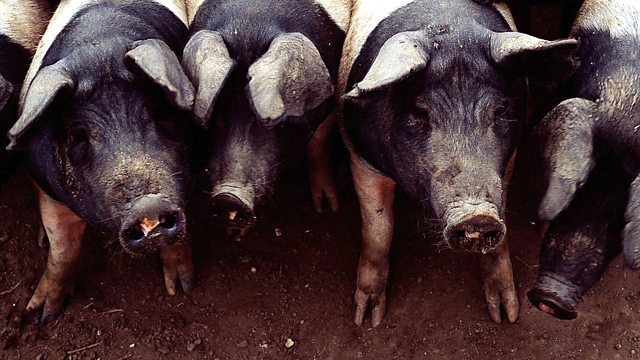 Storm damage in national parks; Bird-scaring drones; Nutrition
With nearly two thirds of British men and more than half of women now classified as overweight, could changes in agriculture be the best way to improve our diets - perhaps without us even noticing? Charlotte Smith hears about new research into so-called functional foods, which could help introduce 'health by stealth'.
A farmer in Suffolk shows Farming Today his specially-modified drone, designed to scare pigeons off his crops. It's the size of a dustbin lid, can reach speeds of 40 miles an hour, and is complete with a siren and lights that look like eyes.
And Charlotte Smith hears about four hundred thousand pounds of government money for repairing storm damage to our national parks.
Presented by Charlotte Smith and produced by Emma Campbell.
Last on
Eight things we've learned from 80 years of Farming Today