Main content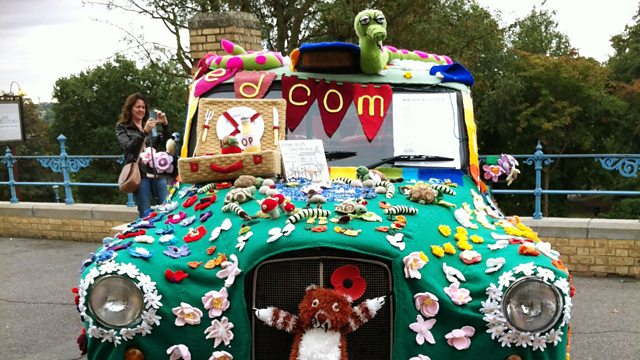 A Gripping Yarn
Jane Garvey explores the secret world of knitting and, to her surprise, discovers it is a hybrid of revolutionaries, musicians, jailbirds and reality TV.
In A Gripping Yarn, Jane Garvey explores the world of knitting. It's a lot more exciting and dynamic than the simple 'knit one, purl one' sweater would have you believe!
Tracing its popularity from the American revolution through to modern "guerrilla" knitters, Jane comes across composer such as Hafdís Bjarnadótti, who designs music to represent knitting patterns, and jailbirds who earn remission through knitting.
Utilised by therapists, developed by social media and discovered by Reality TV, its image is now a million miles away from the knitting granny.
Introducing Jane to this hitherto hidden world are fashion historian Dr Joanne Turney, Christine Kingdom of the UK Hand Knitting Association and Rachel Matthews, owner of an Aladdin's cave of different Yarns of all colours and textures in East London.
Producer: Joanne Watson
An Alfi production for BBC Radio 4.
We'd like to showcase your knitting creations. (Eddie Grundy's ferret - Lynne Gilmour)