Main content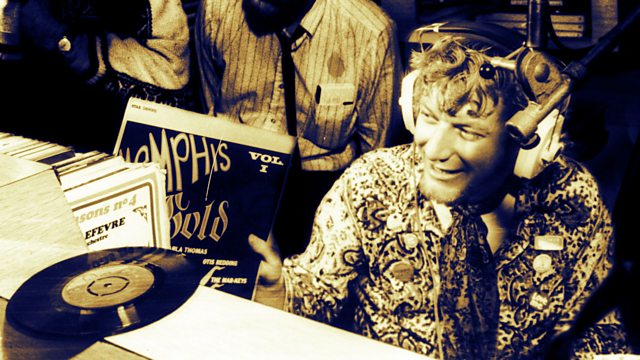 Fifty years after Radio Caroline, a look at pirate radio's influence, as Cilla Black, Johnnie Walker, Tony Blackburn and 60s teenagers reflect on how the pirates changed everything.
Although the term Pirate Radio had been around since the 1930's, for UK listeners and a teen generation who had little choice but the Light Programme, the words really meant only one thing: Off-shore Radio.
On Easter Sunday 1964 the most famous of all the off-shore Pirates, Radio Caroline, played its first record: "Not Fade Away" by the Rolling Stones. Aimed principally at London and the South East to begin with, the mother of all the pirate ships had set anchor off the Essex coast and so began the story which, in three short years was to change pop music and radio broadcasting in the UK forever.
Across the UK, millions discovered the stations that played pop music all day. Turning the dial of a transistor radio, teenagers searched for an escape from the BBC diet of the Northern Dance Orchestra and carefully selected pop to find the pirate station that everyone was talking about. And once they had found it they didn't stop listening for three years.
For the first time, listeners, pop artists and DJ's connected through the airwaves, creating a hub that was to become the centre of the 60s pop culture explosion, and the permissive society.
Three years later the pirates were gone, forced off the air by the Government but their effect on broadcasting, music and other art forms including fashion was lasting and considerable.
They Didn't Fade away is the first of two programmes which reflect on the impact of the pirates. It's the story of the music, the pirates and lives of millions of ordinary people for whom the pirate radio stations were the key to freedom, expression,creativity and after the drab fifties - fun.