Main content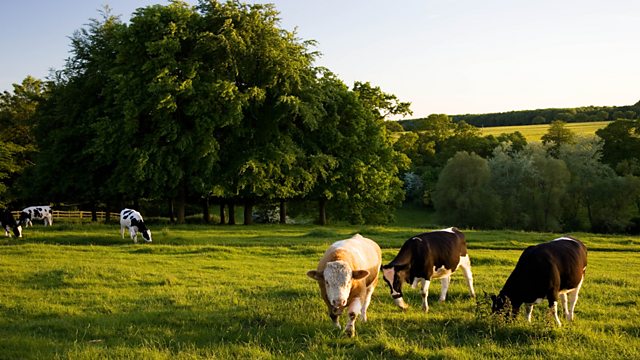 Maggots in animal feed, Young farmers' song, Great British Beef Week, Robotic milking
The latest research into using maggots in pig feed, and Essex Young Farmers have set their sights on number one with their newly released charity single 'Put That Hoedown'.
Charlotte Smith has the latest from a three-year project looking at using maggots in feed for pigs, chicken and fish. Scientists at the Food and Environment Research Agency say the dried maggots could make up to 10% of some feeds, but farming fly larvae isn't as easy as you might think.
It's Great British Beef Week and Charlotte kicks off a series of special reports on the beef industry by talking to Andy Foot, chairman of the NFU's beef group. He explains why the UK suckler herd has shrunk by 4% over the last year.
Essex Young Farmers have released a charity single called "Put That Hoedown" to raise money ahead of their national AGM. Not only that, but they've got their sights set on reaching Number One in the charts.
Jess Roche, one of the singers, tells Charlotte why they recorded the track at Abbey Road studios and - despite stiff competition from the likes of Katy Perry and Lily Allen - says "there's no harm in trying".
And Caz Graham explores the robotic revolution on dairy farms. Sally Wilson farms 300 Holsteins in the Scottish Borders and shows Caz how she milks them using three robots.
Presented by Charlotte Smith and produced in Bristol by Anna Jones.