Main content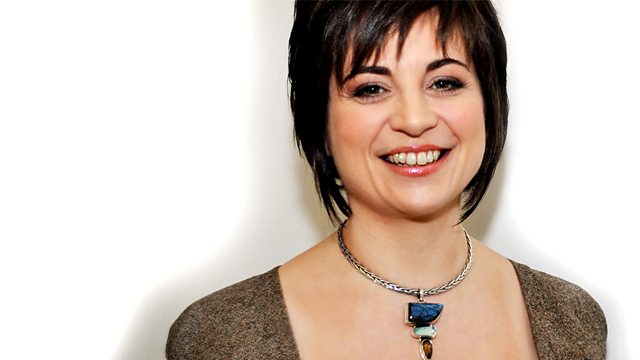 The Gloaming in Session, Commonwealth Connections 12
Mary Ann Kennedy presents a session from Irish band The Gloaming, news of the Songlines Awards and Part 12 of Commonwealth Connections, featuring music from Grenada and Malawi.
Mary Ann Kennedy with a session from Irish band The Gloaming, news of the Songlines Awards, and Commonwealth Connections continues with music from Grenada and Malawi.
Feature: Malawi
In a music centre at the heart of Malawi's capital Lilongwe, 3 groups converge to demonstrate some of this country's rich music and culture. Waliko Makhala, respected musicologist and pioneer at Malawi Broadcasting Corporation, introduces the Kang'oma Cultural Troupe. Teacher Nkathama Chavamagwede and singer Avelyn White play township jive and songs of social comment. Nyandoro & The Black Souls fill a small teaching room with the sounds of unashamedly traditional songs, and we hear how this music defines Malawi's heritage.
Heritage Track: Grenada
Writer Jacob Ross was short-listed for the 2009 Commonwealth Writers' Prize and in 2011 was awarded Grenada's highest award for his contribution to literature. His choice of Heritage Track- the 1960s calypso Dan is the Man in the Van by The Mighty Sparrow- reminds him of growing up in Grenada and the schooling he received in what was then a British colony, full of nonsensical nursery rhymes and images of seasons unknown in the Caribbean. He paints a picture of Grenadians as being both laid-back and determined in their attitude to life, and nurturing high hopes as their star sprinter, Kirani James, heads for Glasgow this summer.
Session: The Gloaming
Since breaking into the music scene in Ireland in 2011 The Gloaming has been critically acclaimed for their innovative approach, mixing traditional Irish folk roots with the New York contemporary music scene. Irish and American musicians join forces in this five-piece ensemble to produce a fresh mix moving 'the music of Ireland in captivating new directions', according to The New Yorker Magazine. After concerts in London, Amsterdam, Paris and New York last year, The Gloaming showcase some of their latest work in an exclusive session in our studio.