Main content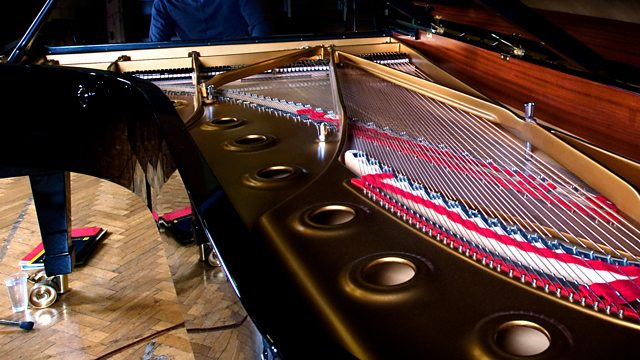 Tenor Robin Tritschler sings Tippett's Boyhood's End, clarinettist Mark Simpson performs Edmund Finnis's Four Duets and pianist Zhang Zuo plays Schumann's Etudes symphoniques.
Clemency Burton-Hill introduces another programme showcasing the talents of Radio 3's starry line-up of New Generation Artists. Now in its 15th year, the New Generation Artists scheme brings listeners the very best of emerging British and international talent. The 'NGAs' are offered many opportunities to perform in chamber concerts and with the BBC orchestras; every day this week we hear the fruits of their work in the studio, in recordings made specially for Radio 3.
Today Irish tenor Robin Tritschler sings Tippett's cantata Boyhood's End, clarinettist and former BBC Young Musician of the Year Mark Simpson performs Four Duets by Edmund Finnis, and Chinese pianist Zhang Zuo tackles Schumann's demanding Etudes Symphoniques
Tippett: Boyhood's End
Robin Tritschler (tenor), Christopher Glynn (piano)
Edmund Finnis: Four Duets
Mark Simpson (clarinet), Vikingur Olafsson (piano)
Schumann: Etudes symphoniques, Op 13
Zhang Zuo (piano).