Main content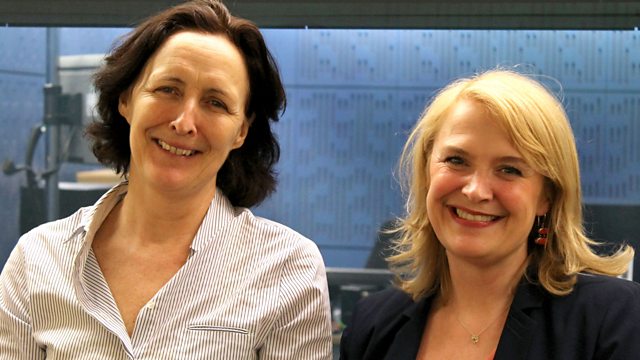 Thursday - Sarah Walker with Fiona Shaw
With Sarah Walker. Essential CD of the Week; Artists of the Week: The Borodin Quartet; Guest: Actress Fiona Shaw; 15 Georgian Pleasures: Mozart: Adagio in C for glass harmonica.
Sarah Walker with her guest, the actress and director Fiona Shaw.
9am
A selection of music, including the Essential CD of the Week. We also have our daily brainteaser at 9.30.
10am
Artists of the Week: The Borodin Quartet
10.30am
23rd April 2014 will mark the 450th anniversary of Shakespeare's birth, and Sarah's guest this week is the actress and director, Fiona Shaw. Fiona has worked extensively with the Royal Shakespeare Company and the National Theatre. She notably played the male lead in Richard II, directed by Deborah Warner, and in 2009 she collaborated with Warner again, taking the lead role in Brecht's Mother Courage and Her Children. In an article for The Daily Telegraph, Rupert Christiansen described their professional relationship as "surely one of the most richly creative partnerships in theatrical history." Fiona has also worked in film and television, including the American TV show True Blood, and the films My Left Foot, Jane Eyre, Persuasion, and five of the Harry Potter films, in which she played Harry's aunt, Petunia Dursley. As well as acting, she has directed operas, including Vaughan Williams's Riders to the Sea for ENO and Britten's The Rape of Lucretia for the Glyndebourne Tour. Fiona was awarded an honorary CBE in 2001.
11am
18th Century season: 15 Georgian Pleasures
Mozart
Adagio for glass harmonica in C, K.356
Bruno Hoffman (glass harmonica).
Today's Brainteaser Answer - Who am I?
The Canadian pianist Glenn Gould, whose Bach performances are still rated as some of the best ever.
Time Travellers: the podcast