Main content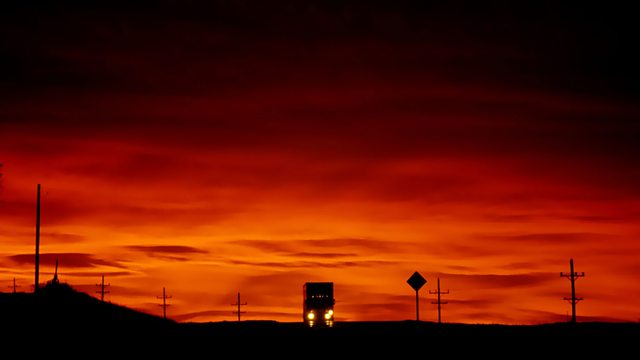 20/04/2014
Jonathan Swain's selection includes a performance of Handel's Messiah, as part of BBC's 18th Century season.
Handel's Messiah. As part of BBC's 18th Century season. With Jonathan Swain.
1:02 AM
Handel, Georg Frideric [1685-1759]
Messiah Part 1
1:58 AM
Handel, Georg Frideric [1685-1759]
Messiah Part 2 & 3
Sine Bundgaard (soprano), Alex Potter (countertenor), David Danholt (tenor), Håvard Stensvold (bass), Danish National Vocal Ensemble, Danish National Chamber Orchestra, Marcus Creed (conductor)
3:22 AM
Schubert, Franz (1797-1828)
4 Impromptus (D.935)
Alfred Brendel (piano)
3:54 AM
Durante, Francesco (1684-1755)
Concerto per quartetto for strings No.3 in E flat major
Concerto Köln
4:04 AM
Lauber, Joseph (1864-1952)
Trois Morceaux Caractéristiques for solo flute (Op.47)
Marianne Keller Stucki (flute)
4:11 AM
Delius, Frederick (1862-1934)
On Hearing the First Cuckoo in Spring - from Two Pieces for Small Orchestra (1911/12)
Symphony Nova Scotia, Georg Tintner (conductor)
4:19 AM
Debussy, Claude (1862-1918)
Fêtes Galantes, set 2
Paula Hoffman (mezzo-soprano), Lars-David Nilsson (piano)
4:27 AM
Couperin, François (1668-1733)
Treizième concert à deux violes - from 'Les Gouts réunis ou Nouveaux Concerts, Paris 1724'
Violes Esgales: Susie Napper, Margaret Little (viols)
4:38 AM
Sáry, László (b.1940)
Kotyogó ko egy korsóban (1976) - version for two marimbas
Aurél Holló & Zoltán Rácz (marimbas)
4:47 AM
Telemann, Georg Philipp (1681-1767)
Sonata for transverse flute & basso continuo in D major - from Essercizii Musici
Camerata Köln
5:01 AM
Goldmark, Károly (1830-1915)
Scherzo for orchestra in E minor (Op.19)
Hungarian Radio Orchestra, Adam Medveczky (conductor)
5:07 AM
Mendelssohn, Felix (1809-1847)
Three Etudes (Op.104) (1834-1838)
Sylviane Deferne (piano)
5:15 AM
Bach, Johann Sebastian (1685-1750)
Motet: 'Komm, Jesu, komm' (BWV.229) ]
Danish National Radio Choir, Stefan Parkman (conductor)
5:25 AM
Grieg, Edvard (1843-1907)
Triumphal March from 'Sigurd Jorsalfar'
Danish Radio Concert Orchestra, Roman Zeilinger (conductor)
5:35 AM
Schubert, Franz (1797-1828)
Trio for piano and strings in E flat major (D.897) 'Notturno'
Tomaz Lorenz (violin), Andrej Petrac (cello), Alenka Scek-Lorenz (piano)
5:45 AM
Butterworth, Arthur (b. 1923)
Romanza for horn and strings (1954)
Martin Hackleman (horn), CBC Vancouver Orchestra, Mario Bernardi (conductor)
5:55 AM
Haydn, Joseph (1732-1809)
Symphony No.22 in E flat, 'The Philosopher'
Amsterdam Bach Soloists
6:11 AM
Beethoven, Ludwig van (1770-1827)
Sonata for piano and violin No.4 in A minor (Op.23) (1801)
Mats Zetterqvist (violin), Mats Widlund (piano)
6:28 AM
Elgar, Edward (1857-1934)
Variations on an original theme ('Enigma') for orchestra (Op.36)
Oslo Philharmonic Orchestra, André Previn (conductor).