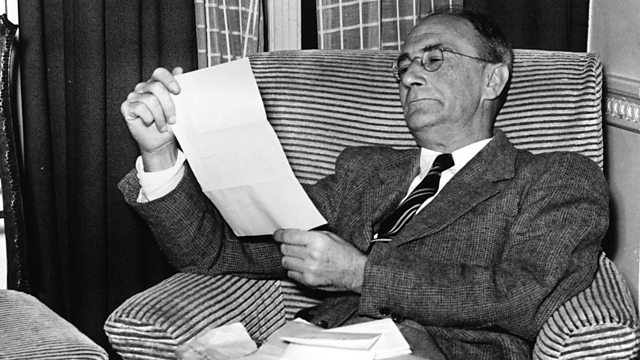 CS Forester
The author of the Hornblower stories, CS Forester is quizzed on his childhood, his "alter ego" and his writing methods.
His three interviewers are critic Lionel Hale, journalist Margaret Lane and master mariner Adrian Seligman.
CS Forester (1899-1966) wrote 11 books about fictional Royal Navy officer, Horatio Hornblower.
Launched in 1952, Frankly Speaking was a completely novel and ground breaking BBC series. Initially there were three interviewers and the series was both unrehearsed and unscripted.
First broadcast on the BBC Home Service in 1957.
Last on