Main content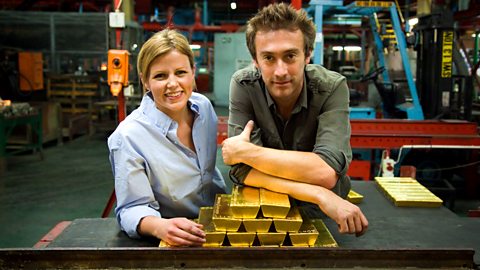 The Treasure Hunters
From pirates' hoards and shipwrecked booty to dazzling gems to precious metals, Ellie Harrison and Dallas Campbell journey around the globe on the ultimate treasure hunt.
On TV
No upcoming broadcasts
Supporting Content
The ultimate treasure hunt

Ellie and Dallas travel to the far corners of the globe in search of some of the most extraordinary and elusive gems and precious metals.



Man-made treasure

Ellie and Dallas continue their search for some of the world's most extraordinary treasure.