Main content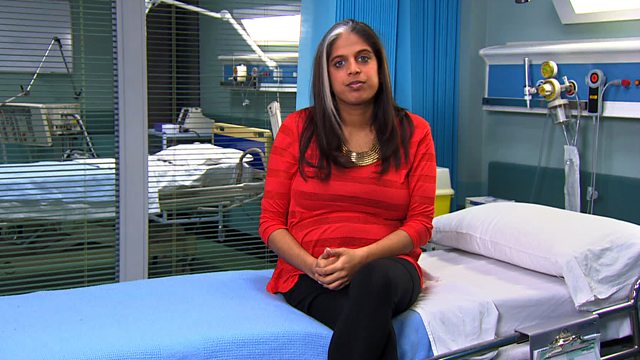 Magazine for the deaf community. Radha Manjeshwar highlights recent issues deaf people have had with access to healthcare.
Radha highlights recent issues deaf people have had with access to healthcare. There have been stories of deaf people giving birth without an interpreter present, being operated on without full awareness of what was going to be done to them and more. Radha speaks with representatives of Healthwatch, the NHS, and others to see if there is a solution to this growing problem.
More episodes
Previous
You are at the first episode
Statement from North Middlesex University Hospital in response to Matthew Gurney's experience
"Mr Gurney presented to our A&E department on 2 December last year. He
made it clear to our staff that he was deaf and that he would like to
have a signing interpreter. Unfortunately there was noone available in
A&E at the time. However, our A&E nurses and doctors were able to
communicate with Mr Gurney through gestures and by writing things down,
and it quickly became apparent that he was seriously ill with acute
appendicitis and needed potentially life-saving emergency surgery - a
laproscopic appendectomy - as his appendix was in danger of rupturing.
Our surgical team met Mr Gurney and explained this to him, and Mr Gurney
signed a consent form for the emergency operation.This was signed,
printed and dated in full by Mr Gurney.
When Mr Gurney came around from the operation later that day (2 December)
he was transferred back to our surgical ward for continuing care. Our
nursing notes say that he asked to have an interpreter available if he
was being seen by a doctor that night. He provided us with the contact
details of a sign language interpreter (Kate Furby) and the notes say
that our nurses spoke to her by telephone at 8pm to try to arrange for
her to come and help. She was unable to provide this service but provided
us with some other contact numbers.
In the event, by next morning (3 December) Mr Gurney had made a
sufficiently good recovery to be discharged. His discharge summary says
that he was provided with wound care advice and given dressings. We agree
that it would have been better if there had been an interpreter available
at this discharge meeting, but Mr Gurney appeared to have a good grasp of
what was going on.
Mr Gurney's understanding of the discharge advice he received is correct.
He was told by the surgeon that his stitches would dissolve, as they
normally do after four to six weeks, although it can take longer in some
patients. However, we would not have advised Mr Gurney to pull the
stitches out himself if for some reason they hadn't dissolved. If there
is a problem like this, our advice would always be to go and see your GP
and ask."
Statement from York Teaching Hospital NHS Foundation Trust in response to Matt Dixon's experience
"We are sorry to hear about Mr Dixon's experiences. Our most widely provided translation service is for British Sign Language and our Trust protocol is to provide a qualified interpreter for all patients who need one. Over the past year we have had staff dedicated to monitoring and improving interpretation services working with local independent interpreters to provide a more individual service. We have formed an Access to Services group to look at accessibility for the communities we serve and make recommendations to improve inclusiveness of our services."
Credits
| Role | Contributor |
| --- | --- |
| Presenter | Radha Manjeshwar |
| Series Producer | William Mager |
| Executive Producer | Roger Farrant |