Main content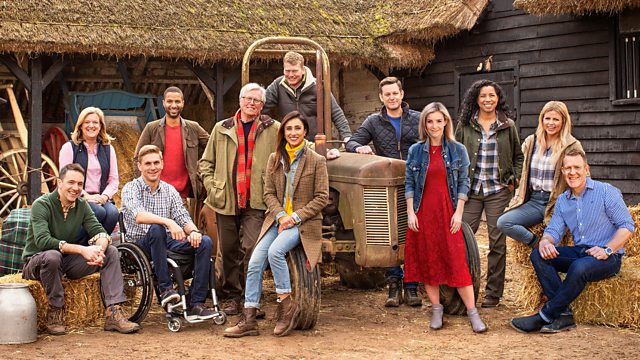 Gloucestershire
Countryfile has an exclusive interview with the Princess Royal at her home, Gatcombe Park in Gloucestershire; and Ellie Harrison meets the experts at Kew Gardens.
Countryfile has an exclusive interview with the Princess Royal. Tom Heap speaks to Her Royal Highness at her home, Gatcombe Park in Gloucestershire, which she runs as a working farm. The princess discusses many of the big issues confronting the British countryside today and gives Tom a rare glimpse into her life on the estate.
Countryfile presenter Ellie Harrison also lives in Gloucestershire, and she is looking for ideas about what to do with her own slightly more modest smallholding. The initial plan is to plant wild flowers, so she travels to meet the experts at Kew Gardens who have the perfect seed pack to start her off. But it's not just Ellie who is being encouraged to plant native wild flowers; the Countryfile audience also have the chance to get a free packet of seeds to plant in their own gardens.
Wild flower seeds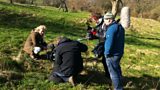 Thank you to everyone who applied for the wild flower seed packs. We had a huge demand for the packs and all 230,000 have now been allocated. Sorry if you were not able to get a free pack yourself, but if you still want to grow wild flowers you should be able to buy similar packets of seeds at your local garden centre.  
Tom meets Princess Anne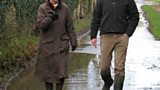 On this week's Countryfile, Tom Heap is at Gatcombe Park in Gloucestershire to meet Her Royal Highness, The Princess Royal. The Princess has run her estate here as a working farm for nearly forty years and tells Tom what brought her into agriculture and how she has to make the land pay its own way.  The interview also reveals how Princess Anne feels about many of the big rural issues. She shares her views on genetically modified food, the importance of continuing to produce rare breeds and the management of bovine TB in the UK. Plus Tom gets a rare insight into her life on the estate and meets 'Annie', an abandoned horse that the Princess has found a home for. 
John on the Laurie Lee trail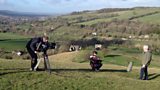 John Craven is exploring one of Gloucestershire's worst kept secrets! The Slad Valley. The writer Laurie Lee immortalised his rural childhood home here when he wrote his most famous work, Cider with Rosie. 100 years since his birth John meets Laurie's daughter to find out more about the man and his love of this beautiful landscape. He then helps Gloucestershire Wildlife Trust as they pick 10 top spots for posts which will be markers for a walk through the valley, each one featuring Laurie's lesser-known poetry.
Adam's Gloucester goodies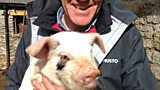 This week Adam Henson is on home turf with his own rare breeds of pig, sheep and cattle. Then he goes to meet someone who is just as passionate about these types of farm animal.  Around 40 years ago, Gloucester Cattle were almost extinct, but thanks to a handful of passionate farmers the breed was saved.  Adam visits Charles Martell who bought his first cattle with a view to reinstating the famous farmhouse Double and Single Gloucester cheeses back in the 1970s. He still makes it to this day, following an ancient recipe and using milk from his own herd.  Adam attempts the historic, and rather unusual, method of testing if the cheese is any good - by walking on it!
Credits
| Role | Contributor |
| --- | --- |
| Presenter | Ellie Harrison |
| Presenter | John Craven |
| Presenter | Tom Heap |
| Presenter | Adam Henson |
| Series Producer | Teresa Bogan |