Main content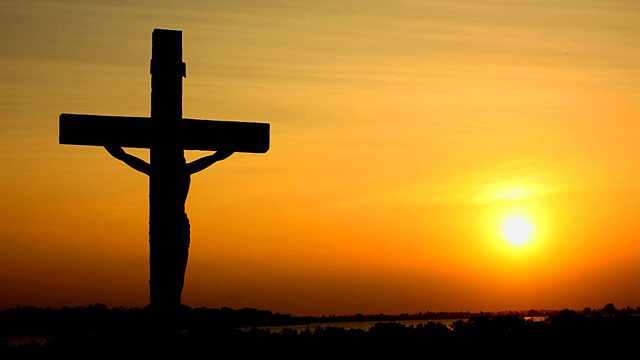 18/04/2014
Diane Louise Jordan, the BBC Concert Orchestra and actor Stephen Tompkinson tell the story of Good Friday with Faure's Requiem, from Winchester Cathedral.
Winchester Cathedral is the inspirational setting this year for the BBC Concert Orchestra, choirs and congregation as they reflect on the story of the first Good Friday: the death of Jesus on the cross and the grief of his followers. Diane Louise Jordan introduces an evening of music At the Foot of the Cross with actor Stephen Tompkinson who joins her to describe the events of that day in reading and poetry. Fauré's Requiem with soloist Andrew de Silva is the main work alongside music from film, anthem and oratorio with well-known Good Friday hymns and traditional spirituals.
The BBC Concert Orchestra, leader Charles Mutter, is conducted by Andrew Lumsden, Director of Music at the cathedral. The Waynflete Singers join Winchester cathedral choristers, BBC Radio 2 Young Chorister of the Year 2013 Luke McWatters and gospel group Tessera, directed by Ken Burton.
Programme
There is a green hill (Horsley)
Reading 1 Morning glory, starlit sky (W H Vanstone)
Behold the Lamb of God (Handel)
Reading 2 – The Last Supper (John 13: 1-14)
The blood will never lose its power (Crouch)
Reading 3 - Gethsemane  (Matthew 26: 36-46)
Abide with me (Eventide)
Reading 4 - Good Friday (St Mellito of Sardis)
The Way of the Cross (Rosza)
My song is love unknown (Love Unknown)
Reading 5 – Friday  (Elizabeth Jennings)
Adagio in G Minor  (Albinoni)
When I survey the wondrous cross (Rockingham)
Litany to the Holy Spirit  (Hurford)
Cross of Jesus (Cross of Jesus)
Were you there when they crucified my Lord? (trad spiritual)
Reading 6 – The Trial (Mark 15: 6-15)
Introit - Kyrie (Faure Requiem)
Reading 7 - Peter denies his Lord (Matthew 26: 69-75)
Offertoire (Faure Requiem)
Reading 8 – The suffering servant (Isaiah 53:4-9)
Sanctus (Faure Requiem)
Reading 9 - Jesus is mocked (Matthew 27:27-31)
Pie Jesu (Faure Requiem)
Reading 10 - Mary at the foot of the cross  (John 19:35b-27)
Agnus Dei (Faure Requiem)
Reading 11 -  In Memoriam (Tennyson)
Reading 12 -  Jesus' death on the cross (Mark 15:33-39)
Libera Me (Faure Requiem)
Reading 13 - Jesus is laid in the tomb (John 19:38-42)
In paradisum (Faure Requiem)
Reading 14 - Easter Saturday (Elizabeth Rooney)
There is a balm in Gilead (trad)
Praise to the holiest (Gerontius)
God so loved the world (Chilcott)