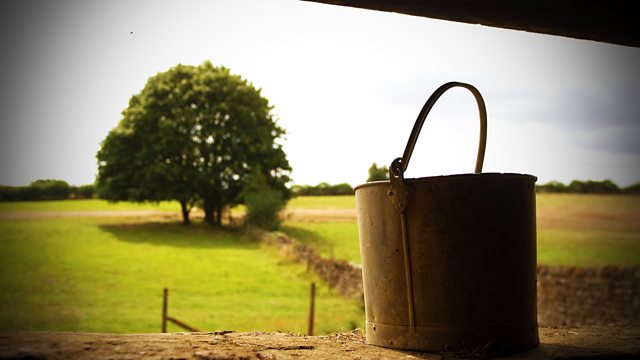 16/04/2014
It's a lovely day and David and Ruth take the family to the Borchester Country Show. There are stalls and events and Jill takes the boys to the pig roast. David confesses this was actually Jill's idea. He wants to be sure that Ruth's happy having Jill around. Ruth just wishes they'd thought of it sooner. They enjoy the quality family time and agree it's best to make the most of their boys while they can.
Kirsty's delighted when Alice introduces her to the Shire horse Cranford Crystal, as well as the Borchester haywain that 'Cranny' will pull to carry Kirsty and her bridesmaids to the church.
Alice asks Tom about his plans for the afternoon. He mustn't come near the house. Kirsty thinks she hears a skylark. Joe Grundy said that 'when the lark flies high, fair weather is nigh'. Tom jokes that he has a great weather app on his phone.
Adding the finishing touches to Kirsty's dress, Helen and Alice agree Tom will be totally blown away.
As the sun sets, Tom and Kirsty hear a skylark singing high in the sky. Kirsty's happy at the good weather omen.
Last on