Main content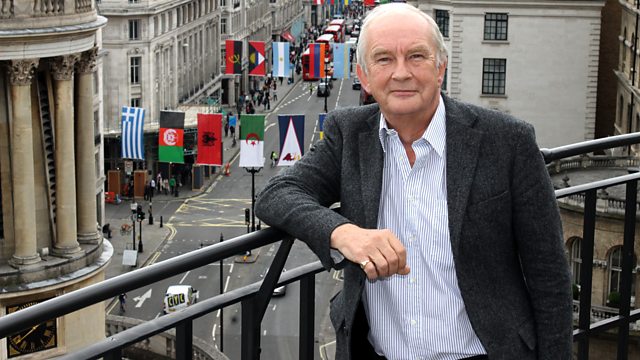 The Country Rogue
John Waite investigates why dozens of farmers from across the UK say they face ruin after borrowing money from a Somerset-based finance company.
John Waite investigates why dozens of farmers from across the UK say they face ruin after borrowing money from a Somerset based finance company. The high-interest loans came with the promise that cheaper finance would follow. But when that promise failed to materialise, farmers were left with a spiralling debt that could never be repaid. Many have seen their land repossessed and sold off at auction. Some have been left homeless. Face the Facts reveals that the man behind the company has a history of failed businesses, running up large debts and personal bankruptcy. In 2010 he managed to form a partnership with a £20 million investment scheme backed by some of Britain's biggest pension funds.
Last on
TRANSCRIPT
THIS TRANSCRIPT WAS TYPED FROM A RECORDING AND NOT COPIED FROM AN ORIGINAL SCRIPT.  BECAUSE OF THE RISK OF MISHEARING AND THE DIFFICULTY IN SOME CASES OF IDENTIFYING INDIVIDUAL SPEAKERS THE BBC CANNOT VOUCH FOR ITS COMPLETE ACCURACY
FACE THE FACTS
The Country Rogue  
Presenter: John Waite
Producer: Richard Hooper
TRANSMISSION: Wednesday 16th April 2014  1230-1300         BBC RADIO 4
(Door knocking)
Waite
This week we're going back in time…
Actuality – door opens
Waite
Hello Mr Phillips.  John Waite from Radio 4.
Waite
Twenty years, in fact…
Actuality
Phillips
I wrote to you yesterday and that is the letter of my response.  And I've got nothing further to add to that thank you.
Waite
We asked you several questions – Mr Phillips, Mr Phillips….[door slamming]
Waite
In 1994, Face the Facts investigated Desmond Phillips, a man who boasted of his skill in helping farmers who'd fallen on hard times. His clients told a very different story - how they faced ruined after doing business with him.  Well today we find another group of his clients, farmers who in some cases have already lost or face losing the farms run by their families for decades, centuries even.
Montage
The way things is going we shan't have nothing left, we shall be living under the hedges.
I feel as though I've let everybody down, I'm the one that sold the family silver basically.
My husband's family had been in this area for three generations.  I suppose we make our own way in life now and we'll just have to see what happens.
Jim Goodland
I built all these – well had these sheds built and done some of the work meself.  I've put all my life into it really.  When I worked for somebody else I saved all I could, we never got married or nothing, we put all our life into the farm…
Ralph Goodland
..And it's not been easy. There's been a lot of hard work.
Waite
Fifty-six year old Ralph Goodland and his older brother Jim have a five acre farm near Axminster in Devon. They keep cows and sheep on their own land and help maintain farms for neighbouring landowners. They've been there for nearly 30 years.
So how big a herd do you have Ralph?
Ralph Goodland
About 40 now, ain't it?
Jim Goodland
We were gone up to 80, 80 or 90 cows when we had this extra ground but now we've lost the ground we've had to cut back.
Waite
That cutting back, had to start in the winter of 2011, when the brothers' bank demanded they repay their £30,000 overdraft. For the Goodlands it left a huge hole in the farm finances. With difficult times ahead they were taken by a brochure they had picked up at an agricultural show. It contained a CD…
Promotional CD
At UK we're able to provide loans that others won't consider because we believe in taking a bespoke view of our clients' propositions.  We're happy to look at severe cases, such as bankruptcy, insolvency, or county court judgements.  Our avowed aim is to deliver prosperity in adverse circumstances.
Waite
Definitely in adverse circumstances, the Goodlands rang the company using the freephone number in the brochure. Someone came to see them. A Mr Desmond Phillips.
So Mr Phillips came over?
Goodland
Mr Phillips came out on an internal meeting, yeah, he was a farmer, his son at his farm and then all the rest of it he told us.
Waite
On the same wavelength as you?
Goodland
Yeah, yeah he said he was a farmer yeah and he was telling about the tractors he had and that.  Farmers trust farmers like you know.
We did initially think we'd have to sell the cows, he said no need to do that we can make the business more profitable, offered us this money for the new shed and more stock.
Waite
So how much money are we talking about there?
Goodland
On the valuation they came back with they could do £117,000.
Waite
He could find you a loan of £117,000?
Goodland
Yeah, yeah.
Waite
So the money was going to go on a new barn, a new cowshed and to pay off your overdraft?
Goodland
Yeah and the extra stock would have brought in that extra income and get us back into a bank.
Waite
The Goodlands were offered a high interest loan from a lender called UK Acorn Finance Limited based in Somerset. A company founded by Desmond Phillips.
According to Graham Redman, a partner at The Andersons Centre, a firm of agricultural business consultants, it is in the nature of farming that farmers can find themselves facing cash-flow problems and in need of financial help.
Redman
There are all sorts of reasons that make farm businesses rather volatile.  Over the last couple of years we've had some fairly extreme weather conditions, everyone will remember the rain we've had and the cold weather this time last year, which has an impact on the amount of crops and livestock that farmers can produce.  And as well the prices that farmers can sell their commodities for are enormously volatile.  Most farmers have an overdraft facility which will go up and down throughout the season, it will go up and down more or less in different seasons according to that volatility that we've just talked about.  And if some farmers get really caught out then additional facilities are necessary in order that the farmer can pay for the liabilities as they come due for payment.
Waite
And how willing are regular banks to loan money to farmers who are suffering cash flow problems?
Redman
It is fair to say that it has become more difficult and certainly during 2010-2011 was probably the period when it was as tough as any.  There were occasions when banks were saying well actually no we can't extend that borrowing to you.
Waite
For farmers shunned by regular banks, Desmond Phillips and his company have an attractive sales pitch. Not only can they lend money, but they will help struggling farmers get to the stage where they can remortgage with a regular lender for a more regular rate of interest. Take this article from the Farmers Weekly in August 2010.
Farmers Weekly (Read)
"Opportunity finance allows farmers a route to get from A to B, with a planned exit route at the end of it," said business founder Des Phillips. UK Farm Finance aimed to re-introduce customers to high street lenders at the end of the term, he added. "If we're not confident farmers won't achieve that exit route we won't lend".
What the article does not mention are the high interest rates and additional charges that come with these short term loans. In the case of the Goodland brothers, it was an array of what they say were unexpected add-ons. They had agreed a loan for £117,000, to pay off a £30,000 overdraft and to develop their business, by taking on more cows and building a new cowshed to house them.
Goodland
It was going to get rid of our overdraft, which we did do, by the time we'd done that, put the footings – or the foundations down for the new shed, but we never had the money to put the shed up, so it never got done.
Waite
So did you get 117….?
Goodland
No – 52 something went into the bank, that's all we seen.
Waite
We have a copy of the loan agreement and it's clear that what the Goodlands had signed for was a 12 month loan, charged at 21% interest, secured against their land and farm buildings. The interest was to be paid up front and an array of extra fees are also listed…
An arrangement fee of 4%, a 0.5% borrowing and repayment fee, a charge for a borrowing repayment proposal, a 1% fee for quote "monitoring the borrower's business," a debt service reserve payment (at 3.5% cent over the Coutts base rate), and a charge of 1% to cover the lender's legal fees. All this to help two farmers in their 50s overcome severe money problems. Or as the CD put it remember:
Promotional CD
Our avowed aim is to deliver prosperity in adverse circumstances.
Waite
Without the money they needed to expand and with no sign of that long term conventional finance which seemed so attractive, the Goodlands were unable to meet repayments on the loan. When they defaulted, the loan switched to a higher interest rate – 24% – and at the last count, the debt stood at £160,000, rising by more than a £100 a day.
UK Acorn Finance have told us that all borrowers, including the Goodlands, were required to have independent advice and legal representation so that they fully understood the terms of the agreement.
Not only that, the contract the Goodlands signed makes no mention of any long term finance which they claim made the deal so attractive. Having trusted the sales pitch of a fellow farmer, they now face repossession of their farm.
Goodland
I've come back some nights and I don't show it to Ralph, I have been in tears, I always come down here last thing at night to see the cows or my girls, as I call them, and they're like – well they are my family I suppose.  Just hope that something can be done to save them but I can see most of them now will be, well, literally slaughtered because we've got no option.
Harvey
I can see that most of them will realise with the benefit of hindsight that they have been rather foolish.
Waite
Sir Nick Harvey, MP for North Devon, is one of several MPs who have received complaints from their constituents about Desmond Phillips. In January this year, a group of them met with Avon and Somerset Police to discuss whether they could investigate but the police explained they had insufficient evidence and no grounds to commence a criminal investigation. According to Sir Nicholas, many of the farmers say that they too received a promise that long term finance, at a lower interest rate, would follow the high interest bridging loan.
Harvey
All of them believe that they have made a long term arrangement, all of them believe that all their troubles have been answered, they have found a good stable satisfactory way to put themselves on the path back to stability and gradually they find that they're losing everything they ever cherished.
Waite
So where was Desmond Phillips acquiring his funds to be in a position to advertise loans to farmers in hardship?  Well we've discovered that it was from an investment fund called Connaught – a collection of wealthy individuals and institutional investors looking for a healthy return and a quite separate entity from Phillips' company UK Acorn Finance. We can also reveal they've had little return on their investment. In late 2010, financial advisers were circulating their clients with news of an investment opportunity indicating a substantial rate of return for investments in British agriculture.
Investment Opportunity Prospectus (Read)
Confidential information memorandum from the Connaught Income Fund, Series 3
This is a potentially very attractive investment opportunity… ideally placed to take advantage of the current squeeze in lending to farmers from traditional bank sources…  Suitable for the cautious investor.
The prospectus explained that the fund had partnered with a company that specialised in lending to farmers – UK Acorn Finance. The loans would be strictly short-term, high interest bridging loans, that would allow farmers to get a new business project off the ground. At the end of it, the farmers' prospects would have improved, and they would be in a strong position to remortgage with a traditional lender like a high street bank and investors would get their money back. For a minimum of £20,000, investors could expect a return of 8.5% a year. The prospectus also made much of the credentials of the founder of the partner company – yes you've guessed it, Mr Desmond Phillips.
Investment Opportunity Prospectus (Read)
Des has successfully formed and led a number of different enterprises throughout his long business career spanning over 40 years.... Des is still an active farmer today and maintains a high profile in farming circles.
Surrey chartered surveyor Jimmy Hearn was impressed and decided to invest.
Hearn
I can understand what it's like when you're starting out with a new business venture, people look at it and they take perhaps a jaundiced view, so I know how hard it is and this seemed to me to be a great opportunity to support farmers and farming and for me to get some return out of it and make some money and to assist farmers in getting new projects up and running.
Waite
And here's the bit about Des Phillips, what did you make of that?
Hearn
He looked good actually, he's described as a consultant to the business, he appeared to have good experience in the farming business and could introduce leads and connections and look to be a valuable member of the team.
Waite
Jimmy Hearn, as recommended by his financial adviser, invested some tens of thousands of pounds into the fund. He doesn't want us to broadcast exactly how much. Documents we've obtained show that fellow investors included the likes of Scottish Widows, Legal and General and Clerical Medical. In total, over £22 million was raised to lend to farmers. But in late 2012, investors received worrying news from Connaught. The fund investment assumed that only 15% of the loans would default but in a letter they were told:
Connaught Letter (Read)
… at present, all of the loans in the portfolio are in technical default.
In other words the Goodlands in Axminster were not the only farmers struggling to pay a loan set up by Desmond Phillips' company. The news puzzled investor Jimmy Hearn.
Hearn
If the interest had been paid up front I couldn't understand what the farmers could have done to have caused their loans to go into default, what else was there apart from I suppose lawyers' fees and debt recovery fees which I was hoping wouldn't eat too much into the capital.
Waite
And how likely is it all of them would be?
Hearn
Oh it's so unlikely it's unbelievable.
Waite
Not for the first time, a company run by Desmond Phillips is at the centre of controversy. Back in 1994, Face the Facts reported how a group of disgruntled farmers claimed they had been failed by Mr Phillips' then company, Baybrook, no connection with any other company of a similar name. In some cases farmers claimed they had lost everything because long term finance, they believed would be forthcoming, never materialised. At the time, Mr Phillips was an undischarged bankrupt, a fact I was keen to clarify when I tried to get an interview with him.
Actuality
Waite
Home and the Baybrook HQ turned out to be a handsome Georgian farmhouse at the end of a quarter of a mile drive.  But the welcome was as frosty as the Somerset snow.
Door knocking
I'm here to record an interview with you now about why you're running Baybrook Agriculture whilst an undischarged bankrupt.
Phillips
I wrote to you yesterday and that is the letter of my response…. I've got nothing further to add to that.  Thank you.
Waite
We asked you several questions…. Mr Phillips, Mr Phillips….[door slamming]
Waite
I never did get an interview although Mr Phillips did give us a statement to indicate that far from running a company while an undischarged bankrupt, he had been working for his wife. At the time, the National Farmers Union told the programme that they had received a "flood of complaints" about his then business, prompting a spokesman to issue this advice to members.
NFU Advice (Read)
If farmers are in financial difficulties come to the NFU, go to a reputable consultant but don't touch Des Phillips with a bargepole.
Well, many who have encountered Desmond Phillips throughout his career have reached the same conclusion. 
Read
In 1975, Desmond Phillips (22) is declared bankrupt with debts of over £90,000. An agricultural contracting business he was running collapsed leaving a number of creditors.
Fast forward to 1976…
Read
Desmond Phillips pleads guilty to stealing two tractors and a hay baler.
Mr Phillips told us he has never been convicted of any criminal offence, but then changed his mind when we referred him to the records of Shepton Mallet magistrates' court. Mr Phillips now says that the company he stole the machinery from was repaid in full and he hadn't realised it would be recorded as a criminal offence. 
He was later discharged from bankruptcy and in 1987...
Read
Mr Phillips' timber and haulage business collapses with creditors left owed nearly £300,000.
Four years later:
Read
His company that brokers endowment policies is wound up. Many of his customers are farmers and insurance companies claim they are owed £300,000 on commissions paid out on policies that either failed to materialise or were subsequently cancelled.
Another year later in 1992:
Read
Mr Phillips is declared bankrupt for a second time, with debts of £170,000.
Having been discharged from bankruptcy in the late'90s, Mr Phillips was soon back in business. A gap now but in 2008 at Manchester High Court:
Read
A judgment of £250,000 is recorded against him personally.
That judgment was paid but today you will find Mr Phillips on the insolvency register, after entering into an individual voluntary arrangement in 2010 because of his debts - debts he says that result from the credit crunch.
We've found 14 court judgments from the last six years against his companies – from courts in Truro to Glasgow - cases where individuals and companies said they had not been paid for goods and services. Some of which have now been satisfied
Meanwhile the liquidators of another of Mr Phillips' businesses, UK Country Capital Ltd., which went into administration in 2011, say it owed Barclays Capital £17.3 million before it went under. Mr Phillips again attributes this failure to the credit crunch.
Nevertheless, it's a record which staggers those who invested in the Connaught fund, designed to help farmers.
So you had no idea about Mr Phillips' bankruptcies?
Hearn
No.
Waite
Did you know about his criminal conviction?
Hearn
No.
Waite
His many business failures?
Hearn
No.
Waite
What would you have done if you had known about these things?
Hearn
I wouldn't have gone near this fund with a bargepole.  Wouldn't have touched it.  Wouldn't have touched it at all.
Waite
The operators of the Connaught fund refused to reveal to us what due diligence they undertook before forming a partnership with Desmond Phillips and his company UK Acorn Finance. In a statement they say:
Connaught Fund Statement
We are in regular communication with the investors and will be sure to alert them to a number of the points you have raised. However, the defaulting loans are subject to on-going court proceedings and it would not therefore be appropriate for us to comment.
Pengelly
Where we're standing we can see all family farms here that join at one point there and the farms join down on that land, we're all cousins.  The family farmed a lot of this land around here, right back – well, back into the early 1600s.
Waite
One of those on-going proceedings is with Miles Pengelly who showed me what was once his 185 acre mixed farm near Padstow in Cornwall. In 2011, he was in financial trouble, having added an ice cream business to the family farm, but suffering from successive poor tourist seasons. Having had his annual EU subsidy payment disqualified, Miles was unable to meet repayments on a loan. With the lender threatening repossession, Desmond Phillips' company said they could help.
Pengelly
We agreed short term high rate finance followed up by a longer term arrangement at a much more favourable rate.  Now, I explained to him in great detail that I couldn't afford to pay the short term rates any longer than the six month initial period. 
Waite
UK Acorn Finance lent Mr Pengelly £130,000 at a rate of 21%. An amount, he says, he could only repay if a long-term loan at a lower interest rate was put in place.  But six months later, as with the Goodlands over in Devon, there was no sign of that long term finance.
Pengelly
I rang them and asked for people – I was always told they weren't in the office or they're away doing business, they were doing this, they were doing that but they would never answer the phone to me.  On the sixth month anniversary of the loan I had a letter calling the loan in.
Waite
What did you make of that?
Pengelly
I thought that at the end of the six months it would roll right into the next finance agreement, I certainly wouldn't expect them to have the loan called in.  Obviously the funds weren't there and I would suggest that they knew it.  And they were in actual fact not particularly worried, they were getting a good rate of interest and they weren't too concerned about repossessing property either.  This has almost made me think there was never ever going to be any further finance and in actual fact I'd just been caught basically.
Waite
Mr Pengelly's land was eventually repossessed by UK Acorn Finance. The land sold at auction for less than it had been valued and because by then the debt had risen considerably, Mr Pengelly is still being pursued by the company for a shortfall it says he owes them. One puzzling aspect of the case is that Mr Pengelly admits he needed the loan to solve a severe financial problem and he says he made that clear to the lenders, yet in the prospectus, which Connaught used to attract investors, it says the lending would be for extending or developing a business. In other words NOT for shoring up a struggling one. 
Actuality – Sylvia Eckley
Oh you want to see that one. Hay Bluff and the Black Mountains right down the valleys to the Golden Valley – no view in that area was as wonderful as that chalet.
Waite
Meanwhile Sylvia and David Eckley who have farmed sheep at Clyro on the Welsh border near Hay on Wye for 50 years, were certainly extending their business when they got involved with UK Acorn Finance. With the encouragement of the Welsh Tourist Board, like many landowners in the region, they obtained planning permission for two holiday chalets which would cost £100,000 to build. The Eckleys' bank was unwilling to lend the money. UK Acorn Finance offered to step in.
Eckley
It was stated that we could have a bridging loan with the view that when the six months was up we would be offered firm finance from a reputable mortgage company.
Waite
But you and your husband – you're into your 60s – was it really likely you were going to get a long term financial loan?
Sylvia Eckley
Well, we were told we were going to get one.  There was no two ways.  So we had no reason to doubt it.
Waite
In all the Eckleys borrowed over £300,000, enough not only to build the holiday chalets but to pay off an existing mortgage. But they too claim they were shocked when they received a bill for additional charges that came with the loan.
Sylvia Eckley
Well arrangement fee was £11,000, lender's fee was £4,000, business plan was £2,200, monitoring fee £2,200, valuation £2,000, advice £2,000 and service charge.  Looking at it… it's just unbelievable.
Waite
Sylvia and David Eckley also now faced a rapidly rising debt. Their six month loan term had come to an end, but again, there was no sign of that conventional mortgage they say they were promised would be awaiting them. Unable to pay back the UK Acorn Finance loan and those additional charges they were threatened with eviction. One day a neighbouring farmer called with news: he had spotted their farm up for auction.
Sylvia Eckley
It was devastating basically.  But then you weren't treated as a person, it was a commodity. 
Waite
So the farm was repossessed?
Sylvia Eckley
Yes.
Waite
And where we're sitting – this is rented?
Sylvia Eckley
Yes, we haven't got – we haven't got anything basically, we haven't got any stock and I suppose we're just retired.  We have been retired.
Waite
We've traced many of the farmers who borrowed money from UK Acorn Finance. At the last count, 22 of them are still to pay the loans back, and in some cases are fighting the company in the courts to prevent repossession of their farms. Others have already lost their farms – one told us he's currently living in a caravan. But all make the same accusation - that they were promised long-term finance, and when it didn't materialize, they were saddled with a debt they could never afford to repay. Jimmy Hearn unwittingly invested in the whole enterprise, and he has had little return on his outlay and severely regrets getting involved.
Hearn
I think they've got a very raw deal out of this and if there was any way in which I could reinvest the money in a fund that supported them I would do so straightaway.  I'm not in a good position here but they're in a terrible position.
Waite
We did invite Desmond Phillips and UK Acorn Finance to give an interview. They declined and accused us of making "baseless and wholly inappropriate" allegations about Mr Phillips personally. In a statement, we were told:
UK Acorn Finance Statement (Read)
UK Acorn Finance did not offer long term finance and did not promise to do so. None of the companies involved, nor Mr Phillips, offered advice to any clients in relation to any matter.
The strict requirement of UK Acorn Finance was at all times for borrowers to provide their own repayment proposals which would deal with the exit from the lending, before we were prepared to lend. Borrowers were required to have independent advice in connection with this.
The claimants' allegations have already been subject to court proceedings and there are judgments in our favour.
Waite
We asked UK Acorn Finance to explain why so many farmers defaulted on their loans. Their explanation was that, and I quote: "sadly the business plans of some borrowers failed and they were unable to repay their loans as originally intended" and that "there was no alternative to taking enforcement action through the courts".  
Well, MP Sir Nicky Harvey is now calling on the government to investigate why so many farmers say they now face ruin after doing business with Desmond Phillips and his company.
Harvey
There certainly seems to be a gap in the legislation and it's the intention of the MPs who gathered and spoke to the police to ask both the Department for Business and the Select Committee for Business to have a look at this issue, investigate it and see if there is a need for legislation here.
Waite
And when you talk to your colleague MPs does the name Desmond Phillips crop up?
Harvey
Well, it's very much his enterprise that we're discussing. It's not particularly that we personalise it to him but I think the spider at the centre of the web does indeed seem to be him.
Broadcast