Main content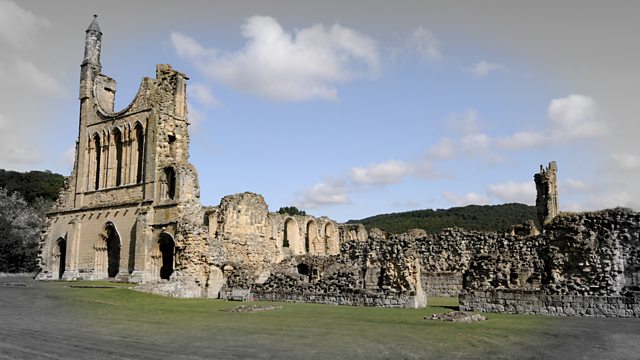 Journalist Madeleine Bunting discusses the decline of Christianity in this country and with it the loss of such concepts as salvation.
In her series of Essays, journalist Madeleine Bunting explores the gaps left behind by the decline of religion. Was Matthew Arnold, in his poem 'Dover Beach', correct to write of 'the melancholy long, withdrawing roar' of the decline of Christianity? Do the central beliefs and ideas of the Faith disappear, continue in a half life, or migrate into new forms?
In this episode: Salvation. Once this meant a mix of divine assistance in the face of dire circumstances, a sense of liberation from the sin which separates you from God, and the promise of being saved from that inevitable human fate: death.
Not much of that about today. Instead, salvation is your own business and people have become salvation tourists, trying out their own version: whether romance or career. Perhaps, says Madeleine, salvation once brought with it an emotional intensity which was often destructive, but its loss has left us with 'no narrative of change around which we can rally, which can generate hope, and in which we can believe with energy and passion'.