Main content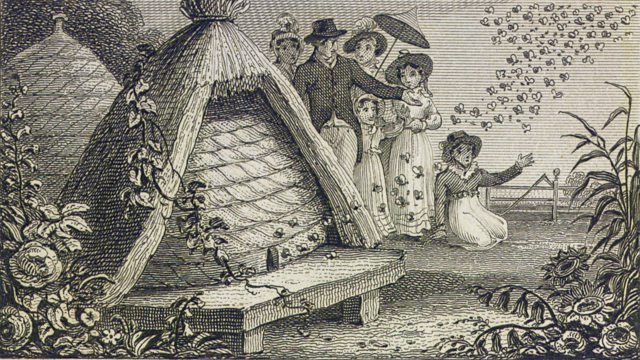 Mandeville's View of 18th-Century Economics
Matthew Sweet and a panel of guests reflect on the moral and economic ideas outlined in Bernard Mandeville's book Fable of the Bees, first published in 1714.
In 1714 Bernard Mandeville published his provocative Fable of the Bees, in which he explored the relationship between morality and economic wealth. Mandeville's interest in what he called 'private vice' - the way an economy is driven by the base desires and villainous schemes of the populace - made the book a scandalous success. Meanwhile, along the way Mandeville gives an entertaining account of key principles of economic thought including division of labour, consumerism, and the balance of payments. Maynard Keynes described the poem as outlining "the appalling plight of a prosperous community in which all the citizens suddenly take it into their heads to abandon luxurious living, and the State to cut down armaments, in the interests of Saving".
As part of Radio 3's 18th Century season of programming, Matthew Sweet chairs a discussion with the Natural History Museum's Dr Erica McAlister, Southampton University economic historian Dr Helen Paul, finance journalist and presenter of BBC Radio 4's Money Box Paul Lewis and Stephen Davies, Education Director at the Institute of Economic Affairs. They reflect on Mandeville's fable and how it relates to economics and the organisation of society today.
Producer: Laura Thomas.
Last on
The BBC 18th Century Season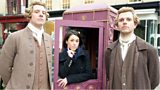 The BBC 18th Century Season features an array of programmes across BBC Two, BBC Four and Radio 3 which celebrate the Georgian pioneers of art, music, fashion and politics that forged modern Britain.
For more information about the season on Radio 3, click here.
Credits
| Role | Contributor |
| --- | --- |
| Presenter | Matthew Sweet |
| Interviewed Guest | Erica McAlister |
| Interviewed Guest | Helen Paul |
| Interviewed Guest | Paul Lewis |
| Interviewed Guest | Stephen Davies |
| Producer | Laura Thomas |
Broadcast