Main content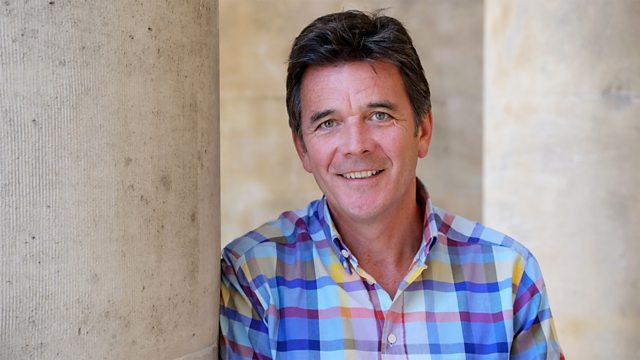 Video consultations, Low-fibre diets, Testosterone
Dr Mark Porter investigates the dramatic increase in testosterone prescriptions, why eating high fibre is not always recommended, and video-calling with your GP.
Dr Mark Porter investigates the dramatic increase in testosterone prescribing; low fibre diets - why the traditional advice to eat high fibre is not always recommended. And having a consultation with your GP via a video service such as Skype from your computer - is there any evidence to back up the government's latest answer to increasing access to your doctor.
Programme Transcript - Inside Health
Downloaded from www.bbc.co.uk/radio4
THE ATTACHED TRANSCRIPT WAS TYPED FROM A RECORDING AND NOT COPIED FROM AN ORIGINAL SCRIPT.  BECAUSE OF THE RISK OF MISHEARING AND THE DIFFICULTY IN SOME CASES OF IDENTIFYING INDIVIDUAL SPEAKERS, THE BBC CANNOT VOUCH FOR ITS COMPLETE ACCURACY.
INSIDE HEALTH
Programme 13.
TX:  15.04.14  2100-2130
PRESENTER:  MARK PORTER
PRODUCER:  ERIKA WRIGHT
Porter
Coming up in today's programme:  Dietary fibre - why doctors don't always adhere to the long held belief that high fibre diets are best. 
And testosterone - we take a closer look at the dramatic increase in the number of older men being prescribed the hormone.
Clip
The trouble with testosterone it's got this aura about being a sex hormone, there's a lot more to it and if you go back in evolution the hunter was the male and he had to go out and capture the prey, so if you look at the potential other benefits, apart from the sexual side, to actually run after the prey he's got to have good fitness, so good muscle function, and to get that muscle function working well you've got to have a good blood flow from the heart and testosterone also dilates the blood vessels to the muscles.  And also if you talk to the patients that I have on testosterone they are doing more, it's happened several times that people who like dancing and they couldn't dance and they can dance again.
Porter
But while some regard testosterone as a panacea, there is growing concern from other quarters that we are over using the hormone and putting lives at risk.
More on that debate later, but first - imagine if your GP sounded like this?
Clip – Skype interview
Only 11%.... currently being offered by the NHS are going to be beneficial and a huge 50%....[indistinct words], it's probably, might well be….
Porter
One of the many inaudible Skype interviews we have done for Inside Health that have ended up on the cutting room floor. But despite the challenges, better use of internet based technologies like that is at the heart of a new £50 million initiative to make it easier for people to see their GP. Over a 1,000 practices in England will use the money to come up with strategies ranging from extended opening hours to offering video consultations. But is harnessing new technology the answer?
GP Dr Margaret McCartney is in our Glasgow studio.  Margaret have you ever used a video consultation?
McCartney
I have not, although I do use telephone an awful lot, every day in practice both for following patients up, for dealing with urgent inquiries and for pre-booked appointments, so people will know that I'm going to try and phone them that particular time but not video technology, no.
Porter
Why haven't you given it a go Margaret?
McCartney
I suppose there's two main reasons, one is we don't have the technology and the second one is that I've found that telephone consultations really provide most of that need to interact with a person who's not actually in the surgery at that time.  So what I'm really concerned about is that the government are saying we need to use more Skype, more e-mail, more phone consultations, more health apps even and we really don't have the evidence to say that these are better or more time efficient for patients as compared to what we're doing currently.  And my concern is this is just technology for the sake of it, rather than fulfilling a real need that exists currently particularly amongst our most vulnerable patients.
Porter
Is there any evidence to suggest that video conferencing itself has anything over and above a standard telephone call?
McCartney
Well there's been some work done – and I have to say it is early – with people who have Type 2 Diabetes and who are finding it difficult to get to appointments.  There's some work that's been done that says that people find it a bit easier to access services then.  And again there's a bit of a difference there from what I would see as a general practice more broadly and these type of consultations are quite focused, there's very specific things to find out, it's almost there's an awful lot of binary work being done – it's yes or no type answers to things, at least in part of it.  The problem with GP consultations more broadly is that there's a huge amount of subtlety involved in your typical 10 minute consultation, we can cover three or four different things, some of which the patient might not have thought they were going to talk about when they come in.  Sometimes some lines of questioning leads to other things, there's a whole lot going on in terms of body language, in terms of how good the doctor is at drawing things out from the patient, how much the patient wants to talk.  And we really haven't got any research to say that doing online video consultations are as good as face-to-face consultations.
Porter
But also a lot of the consultations that we do could be handled distantly.  I mean people come in – I've had people come in for sick notes, they just want a repeat prescription for something, I mean they're the sort of patients that we welcome because it allows us to catch up because we've been running behind.  I mean if we could do those by phone it has been said that what we need is not a change in technology but a change in thinking about how we use our existing technology.
McCartney
Yeah I mean for a lot of emergency things, for things that are brief, small things it doesn't really matter what doctor you see.  But if you want to see the same doctor again and again it gets more difficult to make that accessible and to keep it affordable.  So the big issue for general practice is can we do more with less – I don't think we can but maybe can we do things a bit differently.  Certainly I think we're already responding to that kind of quickie type of thing that doesn't happen very often, do it over the phone, absolutely but the problem is that's been replaced by lots of other work that's much more complex, much more subtle, requires much more in depth discussion and requires really one to one relationships between doctors and patients for the best possible outcomes.
Porter
But you'll agree that there's a need, I mean people have been trying to reform access to GPs, to make it easier for people to see their doctors, ever since I qualified in the '80s and we don't seem to have really got anywhere, I mean it's incredibly frustrating for some patients, not all, for some.
McCartney
Yeah and it's incredibly frustrating for GPs as well because I want my patients to be happy with their access to me.  The big problem for me is that I think we keep adding more and more stuff to general practice without really qualifying the evidence base for it first of all and if we got rid of all the stuff in general practice that doesn't work or we've shown not to work or coming in with no evidence it would actually free up doctors to provide one to one care with patients, really prioritise that and professionalism beyond all else I think we could do more.  The problem is that every few months we get a new reorganisation of general practice, GPs get sent out to do commissioning, we're taught to do dementia screening, health checks, all this kind of stuff eats up GP time.  And it would be great if we could actually focus on patients want which I think is access and just get rid of all the non-evidence based extraneous stuff.
Porter
Margaret McCartney – thank you very much. Let's leave the last word to my recent interviewee.
Skype call
[Indistinct words]
Porter
Nope, I've no idea either.
Inside Health listener Peter Smith has gone for a more predictable line of communication and e-mailed to ask us to look into low fibre diets – a common recommendation these days for anyone prone to an upset stomach and diarrhoea. Peter has had problems with his bowels since having radiotherapy for cancer of the prostate and has been recommended a low fibre diet. But what does that mean in practice?
Anton Emanuel is a Consultant Gastroenterologist at University College Hospital in London.
Emanuel
So low fibre diets are now quite voguish in patients with irritable bowel syndrome which is the commonest time it's advocated but there are the situations where there's a diarrhoeal tendency where low fibre diets are recommended.
Porter
And the rationale is what?
Emanuel
So essentially that needs to delve a bit deeper into what fibre is and we broadly categorise fibre into being soluble or insoluble according to whether it's dissolvable in water.  And insoluble fibres are the cereal based fibres – wheat, barley, bran – things we sprinkle on to our breakfast cereals.  And soluble fibres are most fruit and veg fibre.  Now the difference is that the soluble fibres tend to form a kind of a gel in your gut once you take them and have a slightly constipating effect.  Whereas the wheat fibres, the insoluble fibres, tend to have – slightly lack bulking and laxative effect.  And so for that reason when we're talking about a low fibre diet we ask people to take less of that insoluble fibre.
Porter
Right so fruit and veg is still good but you want to cut back on the cereals – the brans – and those sorts of things?
Emanuel
Fruit and veg which you've peeled particularly because that's the insoluble part.  The thing I usually tell patients in my clinic is to say imagine the foods that you're thinking about eating, if you mushed it up with some water and pushed it through a sieve if it comes through the sieve the other side that's soluble and that's okay, the insoluble stuff is the stuff that's left in the sieve.
Porter
So essentially you can carry on eating fruit and vegetables but what you're saying is you remove the outer covering – that's the insoluble fibre?
Emanuel
That's the insoluble.  And there are - so again there are some slightly counterintuitive things – so raspberries are mostly insoluble, whereas strawberries are terribly soluble – it doesn't quite follow a simple rule of thumb.
Porter
But you have to look at your diet sheet and follow it step by step.
Emanuel
Absolutely.
Porter
And how – I mean looking at people with irritable bowel, which would be the most common thing we might be using – what sort of effect do you get, is it pretty helpful?
Emanuel
If you're somebody who has a diarrhoeal tendency with irritable bowel or one which alternates from diarrhoea to more constipated stools that's the condition which a low fibre diet is enormously helpful.
Porter
Because I'm thinking there must be quite a few people out there who've got irritable bowel and prone to being a bit lose who are actually taking a high fibre diet?
Emanuel
I think the wisdom we've had for a long time is to say just take more fibre, more fibre and the easy way of doing that of course is cereals and bread and brown bread sounds like a good thing, brown rice and actually it's often not the best thing.
Porter
And practically looking at things like we've always been recommending to our patients or certainly my generation of doctors are – mustn't use white bread, must be brown bread and all of those sorts of things that are high fibre – what you're saying is that those fibres in people who are prone to diarrhoeal illnesses might be making things worse?
Emanuel
Yes that high fibre diet message is a very strong one in the sort of post-war generation when milled wheat was a big issue and there wasn't enough fibre left in the flour that we had, it's less of an issue now.
Porter
What's actually happening in the gut if you go on to a low fibre diet of the type you're talking about?
Emanuel
So this is I think a subject of great interest at the moment.  I think a low fibre situation what we think happens is that obviously your gut has less residue to work against and therefore tends to empty itself slower, so your stomach empties a bit slower, your guts move along a bit slower and that allows you to have greater time to reabsorb the liquid and possibly the nutrients you need.  So in some ways it may actually help and so it's often recommended for people, for example, post-surgery, just to go on a low fibre diet just to allow them to optimise the digestion post-operatively.
Porter
Because put simply this fibre essentially travels through us much unchanged.
Emanuel
Most unchanged and actually has access to some substrata basis for your bacteria to work on which can again promote bowel actions.
Porter
What happens if they're – to them if they're put on a low fibre diet and does that have any knock on health consequence do we know?
Emanuel
Your gut flora is enormously resilient so it'll cope with periods of famine, as it were, if you don't have much fibre in there.
Porter
Our listener, if he follows his low fibre diet and adheres to it is he going to miss out on any nutrients do you think?
Emanuel
No there's enough variety in the vegetables and fruit that are left there for you not to be running short of vitamin B or vitamin C or other things you're worried about, so not at all, there is really no need to supplement further.
Porter
Consultant gastroenterologist Anton Emanuel and there are links to more information on low fibre diets on the Inside Health page of the Radio 4 website.
Earlier in the series we questioned whether the recent rise in the number of men taking testosterone - most marked in America but happening in the UK too - was a step forward, or a step too far. And we asked you to share your experiences – good or bad. Well we've had quite a response and we will be hearing from some of you in a moment.  But first here is a sceptic's take from the US where testosterone supplementation is being aggressively marketed at middle aged men in TV ads that highlight the symptoms of so called Low T.
Doug Kamerow is Chief Scientist at RTI International - a not for profit research institute in Washington.
Kamerow
By creating a new kind of a syndrome called Low T they're saying that that by itself is what needs to be treated.  The conventional medical terminology is hypogonadism, which is a whole constellation of symptoms also accompanied by low testosterone levels over some period of time and you generally investigate to try to figure out where it's coming from.  But they're really simplifying all of that and making it appear that if you go in and get a simple blood test and it's low - boom - it's time for testosterone replacement.
And I watch two main kinds of programmes on the television – network news and sports – and they're saturated with advertisements for these kinds of problems, specifically for the Low T because that's the demographic they're after, which is middle aged to older men and their wives.
Porter
And of course the people watching those programmes aren't necessarily unwell, it's not like you're advertising it in a hospital or a doctor's office, these are going to the well general public - the people they want to catch I presume?
Kamerow
Well right and then they go to the website that they referred to and there's a screening test, they call it a quiz, but what it really is is a bad screening questionnaire.  Have you got a lack of energy and decreased endurance?  Well what middle aged man doesn't have a lack of energy and decreased endurance?  And - boom - you get told to go see your doctor and ask your doctor whether or not you have low testosterone and should be tested.
Porter
And of course one of the problems with testosterone is that no matter what your underlying problem is likely to be that made you pass that test that you did on the website testosterone might make you feel better in the short term.
Kamerow
Yeah, if you read people who've taken this, especially the injectable form which really has a punch when it comes, it definitely makes people feel stronger and more powerful, so it's something that people like taking.  But of course it may be crowding out other symptoms or other conditions that should be treated in different ways.  Depression, for example, comes to mind, when you have a middle aged man who comes in and says - Well, you know things aren't going well, I'm not sleeping well, my sex life isn't so good - it is not just testosterone that can cause those symptoms.  But perhaps the most important thing is that thousands, and if the data are right millions, of men are being exposed to the risk of serious side effects because it's not a benign therapy necessarily.
Porter
The online screening tool is based on questions like do you feel sad or grumpy? Do you doze off after dinner? Is your sex drive weaker? And have you noticed a recent deterioration in your performance at work, or when playing sports?  All the sorts of things a middle aged man might tick. And, in America at least, lots of men are being prescribed testosterone simply on the basis of how they answer, rather than after specific hormone tests. Something that alarms many doctors here in the UK. Richard Quinton is a Consultant Endocrinologist at Newcastle Hospitals Foundation NHS Trust.
Quinton
Testosterone, particularly at high doses, is not a good thing for frail older men.  We may hope that it improves muscle bulk, boost their blood counts and is good for their bone density, the difficulty is that there seems to be an excess risk of heart disease and stroke in these frail older men given testosterone.  So testosterone is a great treatment for men who are hypogonadal, it is not a great treatment for men with frailty of old age.  One of the effects of testosterone is to boost the blood count, which is very well known to many professional athletes and that can be a good thing in the short term because by boosting the blood's oxygen carrying capacity you actually may have better energy levels.  However, when the red cell count goes up your blood also becomes stickier and more viscose and that increases the risk of a clot or thrombosis or stroke.
Listener
I'm glad you're covering this subject because my father died suddenly aged 61 with a history of chronic fatigue and he'd had a mini-stroke aged 49 and he was on statins for high cholesterol.  And he'd been taking testosterone, two to three years, prior to his death and he had a heart attack.
Porter
Had he been warned about possible risk of increased heart disease in somebody taking testosterone?
Listener
I can't say 100% that I knew but he talked to me about carrying on the treatment and that the fatigue was continuing and that he was feeling a bit strange on the testosterone but he was persevering with it.
Porter
Of course we don't know whether testosterone in his case had anything to do with his heart attack but what you're saying is that actually the fatigue, which was the main reason he went on to it, wasn't getting better anyway.
Listener
No not at all.
Porter
Experts agree that having too much of the hormone - through inappropriate supplementation - can be harmful. But so can having too low a level. Hugh Jones is Consultant Endocrinologist at Barnsley Hospital and Professor of Andrology at Sheffield University.
Jones
There's increasing evidence now from population studies that if you have a low testosterone you're more than twice as likely to be dead at the end of a six to seven year follow up period.  And this is very convincing in older populations and also disease specific populations, such as men with cardiovascular disease and diabetes.  And we also know from recent studies, which have been published over the last few months, that there's one study from Australia called the Health in Men Study - HIM Study - which has shown that if you have a lower testosterone in a population you're more likely to die from all cause and cardiovascular mortality.  Now men with cardiovascular disease have a high incidence of erectile dysfunction problems and it may be that the erectile dysfunction is the first symptom of heart disease and we know that it is a bio-marker for that.  And there seems to be an optimum level within the blood in the sort of mid to higher normal range where your mortality risk is lower.
Porter
And what would you regard as low in terms of numbers?
Jones
Well the normal range varies throughout the country with different tests and that is one of the problems which gives light to this.  Most of the tests give a range, for example, between eight and 28 and if they're below that normal range consistently and they're symptomatic you can make that diagnosis.
Porter
Is the low testosterone in people with heart disease who are obese or with diabetes or with other illnesses is it a marker of the fact that they're generally not very well?
Jones
Yes they are, yeah, that is correct.
Quinton
What it seems is that testosterone levels fall with disease burden, with illness, and that's both as a sudden thing, as an acute thing, or with long term ill health.  And so a testosterone level is actually a pretty good marker of your long term health and can actually even predict your likelihood of dying from various diseases.  And so if you start checking testosterone levels in men who are unwell for any reason they will often be low.
Porter
And is there any evidence, I mean talking about Low T, we hear other terms in this country like male menopause, is there actually any convincing evidence that as we get older that we enter, a significant proportion of men, will ever enter a phase where they can be regarded as being deficient in testosterone?
Quinton
Well some of the pharma advertising promotes that - as men get older there's a very high incidence of hypogonadism or low testosterone.  But in reality if you look in detail and strip out in a sense those men who have identifiable chronic disease and focus on the very healthy well older men actually their testosterone levels aren't that much different from younger men.  So it may be that a lot of the quote "testosterone drop" with age may actually reflect accumulation of chronic disease burden which will happen to all of us with age one way or the other, slowly or quickly.
Jones
Testosterone levels affect quality of life and that is very clear indeed.  I see a lot of people with Type 2 Diabetes and heart disease who have reduction in sex drive or loss of sex drive in a lot of men, erectile problems and also lack of morning erections.  But that's the sexual side.  Then you've got other issues which include tiredness and fatigue and some men will come to you feeling absolutely tired and they've been worked up by the GPs and no cause has been found for that fatigue until the testosterone level has been checked.  These people also feel a bit more weaker and lose endurance, they're unable to do the garden for example for as long a periods as they used to.
Porter
And looking at people with Type 2 Diabetes I mean what proportion would have abnormally low levels then?
Jones
Well we showed that those who had testosterone levels below the normal range were about 17% of the diabetic population.  And when we looked at those men who had testosterone in the lower end of the normal range with symptoms it was up to 40%.  So really it is quite a high number of people.  And we found that in our diabetic population where we showed that those men with Type 2 Diabetes who were symptomatic and had low testosterone were 2.3 times more likely to die after six to seven year period.  And although this was a retrospective study it's one of two studies which has shown that by giving testosterone back it improves survival.
Porter
And so what you're suggesting is that if you have naturally very low levels in testosterone or naturally very high levels of testosterone you're more at risk than someone who sits in the middle?
Jones
Correct.
Porter
Which is why it is vital that testosterone levels are checked properly before deciding on the need for – and the dose of – any supplementation. Doug Kamerow.
Kamerow
There are some data that say that up to a quarter of men who had a prescription for testosterone never even had a blood test for it.  And something like half of them don't even have the diagnosis.
Porter
But why is it being handled so poorly by the physicians in the States then when they see these people?
Kamerow
Yeah that's equally worrisome isn't it because it is a prescription drug so unless the doctor prescribes it no one's going to get it, you can't just walk into the pharmacy and buy it.
Porter
Historically testosterone was given as injections often, that's changed recently, do you think it's the fact that it's easier for people to take, do you reckon that – is that something behind this increase?
Kamerow
I think that's absolutely a point because when you advertise something and someone finds that they're going to get a shot twice a week, a jab, well that doesn't sound very appealing but now it's everything from a gel to a pellet you put outside your gum, inside your cheek.  But my favourite is the underarm roll on preparation.
Quinton
Tests are very good when they're directed at the right people, when they're directed in a more scattershot fashion then you start getting odd results.  But if you are going to check it's important to check the right way and the right way is to do the blood test at nine in the morning fasted because we know that if you start checking the blood test in normal men later in the day or after they've had a big sugar load the testosterone level drops normally.  And so checking nine a.m. and fasted is a way to avoid your false positive pickups.
Porter
But it's not always done that precisely as this listener discovered when he developed problems after routine surgery.
Listener
I'd had an operation for hernia repair and I was getting hot flushes and night sweats.  And when I saw the surgeon on the follow up appointment I told him about it and he thought it was a thyroid problem but they took a blood test at that time.  The result of that was that they discovered that my testosterone was virtually zero.
Porter
And when you say at that time, what time of day was that taken?
Listener
That would have been completely out of the blue…
Porter
There was no preparation for it, you weren't told it needed to be done at a particular time or in any particular circumstances?
Listener
No.
Porter
So have they had to alter the dose at all?
Listener
Yes, yes, the dose has been varied considerably.
Porter
Do you notice yourself any difference?  I mean obviously if you're getting readings that are swinging around have you felt any difference in yourself?
Listener
Yes I have indeed.  I vary between moments of great rage, much to my wife's alarm, I've had violent sort of night dreams, I've been kicking and punching during the night and that was discovered then that was my testosterone had gone up to 49.  I've had considerably changes in mood and feelings.
Porter
So in terms of those mood swings and the fatigue and things you would attribute that to swinging levels of testosterone?
Listener
Yes.
Porter
And do they match up – I mean when the blood level is in the ideal range do you feel good?
Listener
Yes I don't have any of these negative effects.  So I can pretty well tell if I've got it right or not.  And that's confirmed often by the blood test.
Porter
But what about longer term side effects that might not be so apparent?  New research from the States, indeed the study we highlighted earlier in the series, suggests that testosterone increases the risk of having a heart attack. But does this reflect real risk or inappropriate use? What did Low T sceptic Richard Quinton make of this latest study?
Quinton
It told me that testosterone is not the elixir of life, it's a great treatment for men with true testosterone deficiency but it's not a life extending drug for those who aren't properly deficient and it's most certainly not a safe fat busting drug to use if you're looking at it as the sort of treatment for metabolic syndrome diabetes.
Porter
One of the criticisms of this paper of course is the method.  You might look at it and say there is a suggestion of a worrying link with heart disease whereas somebody who's perhaps a bit more pro-testosterone, the Low T theory for instance, might say well it's a poorly conducted trial and we must ignore the results.
Quinton
Yes, as an individual trial that might be credible, the difficulty is is that there are now more studies coming out all giving the same signal and when things begin to triangulate and there's a coherence between different studies using different techniques that's got to tell you something.
Porter
That there is a groundswell of opinion here that there actually might be a worrying link between the two?
Quinton
Yes and one wonders whether the US health insurers are in a sense going to take matters in their own hands, given that they're paying the costs of the patients who are a. getting prescribed testosterone, possibly inappropriately and then having to get treated for heart attacks possibly as a result, you wonder whether they might themselves force a crackdown on US testosterone prescribing.
Porter
In terms of whether testosterone is prescribed appropriately or inappropriately does it make any difference to the side effects or is it just a matter of simple balancing the benefits and the risks?
Quinton
Well it's a rule of thumb for most hormone treatments that they work really well if you're using them to treat someone who's deficient in them.  If you start using them as an elixir of life or a panacea or a life extender or whatever you actually get the opposite effect.
Jones
Hormones are very powerful chemicals and throughout endocrinology, the treatment of hormone disorders, endocrinologists aim to replace testosterone back to what is normal physiologically.  In the clinical studies that I've done and in my clinical practice if I make the correct diagnosis of low testosterone with symptoms and I replace that testosterone in men with cardiovascular disease to the normal range and I monitor them very carefully we have not encountered any increased risk of any cardiovascular event such as heart attack, stroke or death.  So the question is should we replace testosterone in those men?  And only clinical trials are showing that and they are showing benefit but not all show benefit, there's a recent study which was published that those men who have got diabetes and depression are less likely to respond to testosterone.  So it's a bit of a mixed bag but if you pick the right patient and treat them appropriately with that diagnosis you can change someone's life around.
Porter
But that's the key isn't it, it's the picking these people up correctly and treating them correctly.
Jones
Yeah.
Porter
And is that where the other research is going wrong, do you think they're treating the wrong men in the wrong way?
Jones
Yes because the papers do not actually signify whether they've actually diagnosed the condition in the first place and they don't appear to be monitored and there is evidence that too much testosterone is bad for the heart, as well as too little testosterone is bad for the heart so we need to titrate the levels of testosterone so we achieve mid-range levels.
Porter
I've just come back from a conference in America where I saw the adverts for Low T, getting men to come forward, and spoke to a number of doctors there at a conference, people are actually put on testosterone replacement sometimes without even checking their testosterone levels, what do you feel about that?
Jones
Well I think that is bad medicine because we're not wanting to give testosterone to men and increase their levels because that can have an adverse effect.  Really we're replacing testosterone in those who are deficient.
Porter
Hugh Jones and Richard Quinton. And you will find some useful links on the testosterone debate on the Inside Health page of the Radio 4 website.  But in case you are still confused I think the key message is this: don't take testosterone unless you have symptoms and a proven deficiency using a properly conducted test, and you should be monitored regularly to ensure you are on the right dose.
Just time to tell you about next week - the last programme in the current series - when I'll be asking why NICE thought paracetamol should be avoided in people with arthritis. It has since changed its mind but what do the experts at NICE know about the drug that we don't?
And saturated fats - for decades they have been the pariah of the medical world because of a link with heart disease. So why do they now seem to have been let off the hook? It's all very confusing!
ENDS