Main content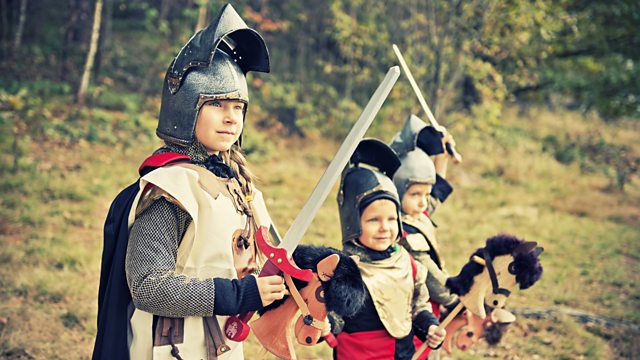 How Do Children Learn History?
Adam Smith visits primary schools preparing to teach the hotly-debated new history curriculum, and asks teachers, ministers and pupils themselves how children learn about the past.
Last year, the Government's original proposals for a new history curriculum provoked much intense debate.
With schools preparing to introduce the revised version of the new curriculum this September, Adam Smith investigates the question that caused perhaps the greatest controversy: what history should primary school pupils study - and how should it be taught?
To find out, he asks educational experts, Education Secretary Michael Gove and his Shadow Tristram Hunt.
And he also asks teachers and their pupils.
As a Lecturer at University College London Adam teaches history to young adults. But, he asks, what fires interest in the subject among young children?
In one East Midlands primary, he watches a lesson on the Vikings which involves pupils going on 'quests' that involve runic tablets and Viking helmets, vector notation and i-Pads.
At a south London primary, he sees a very different lesson on the Greek gods - it's based on a single text, and led strongly by the teacher.
And at a Northamptonshire country house, Adam dons top hat and tails to find out what pupils can learn from an 'immersive' day spent dressed as Victorian servants.
So, Adam asks, what's more useful? Timelines, dressing up - or Horrible Histories?
Is it better to set them off on an enquiry in the hope that that will lead them to factual knowledge - or should we teach them facts in the hope that they will start to ask questions?
Should children be taught a 'true' narrative? Or should we expect them to learn to question sources?
And why teach eight year olds history in the first place?
Producer: Phil Tinline.
Last on
Adam Smith at Holdenby House, Northamptonshire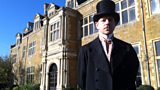 At Holdenby House, period costume is compulsory. Presenter Adam Smith dresses as a Victorian government inspector to meet visiting primary school pupils, who have come dressed as Victorian servants. The aim is that, for one day, with the help of three actors, the children will be immersed in history.
Broadcasts