Main content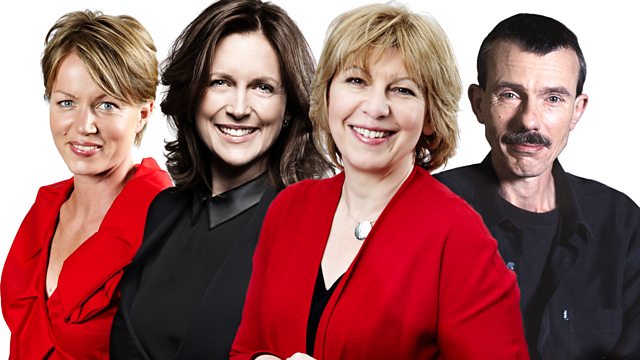 Schumann - Scenes from Goethe's Faust
Daniel Harding conducts the Berlin Philharmonic in a performance of Schumann's dramatic work Scenes from Goethe's Faust. Plus music by Vasks and Reinecke.
Schumann's Scenes from Goethe's Faust
Daniel Harding conducts an all-star cast in this rare performance of Schumann's dramatic masterpiece which gives full voice both to the struggle between good and evil at the heart of Goethe's work and to Faust's tumultuous search for enlightenment and peace.
Written a decade or so after Goethe's death, Schumann's music, like Berlioz's Symphonie fantastique is a touch stone of Romanticism; it calls for a vast array of soloists and encompasses song, horror opera, grand opera, oratorio and church music as Faust woos Gretchen, Ariel and the spirits call Faust to savour the beauties of nature and he deludes himself on hearing of a new world being created and its rapturous promise of an everlasting present.
The Schumann is followed by a performance recorded a couple of weeks ago of a flute concerto by Carl Reinecke, a pupil of Mendelssohn, Schumann and Liszt.
Presented by Penny Gore
Schumann Scenes from Goethe's Faust
Ariel ..... Werner Güra (tenor),
Gretchen ..... Dorothea Röschmann (soprano),
Luca Pisaroni (bass-baritone) Mephisto,
Faust ..... Christian Gerhaher (baritone),
Marthe ..... Martina Janková (soprano),
Pater profundus .....Franz-Josef Selig (bass-baritone),
Wiebke Lehmkuhl (contralto),
Elisabeth von Magnus (mezzo-soprano),
Berlin Radio Chorus, Robin Gritton (chorus master),
Boys of the Berlin State and Cathedral Choir,
Berlin Philharmonic,
Daniel Harding (conductor)
followed at 3.55pm by
Peteris Vasks
Cantabile for Strings
Berlin Philharmonic, Andris Nelsons (conductor)
Reinecke
Flute Concerto in D, op. 283
Andreas Blau (flute),
Berlin Philharmonic, Yannick Nézet-Séguin (conductor).