Main content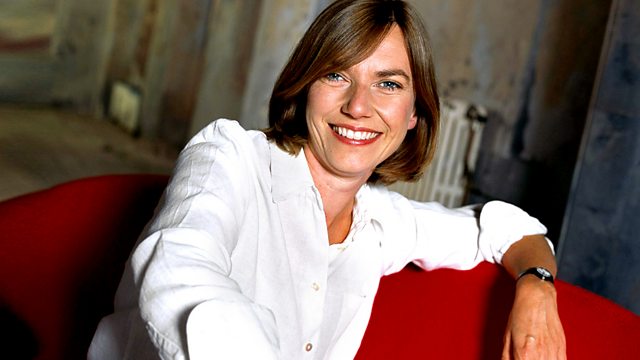 Cavalli's L'Ormindo
A performance given at the Sam Wanamaker Playhouse in London of Cavalli's baroque opera L'Ormindo, with Samuel Boden in the title role and Christian Curnyn conducting.
Louise Fryer introduces a rare Baroque gem, recorded earlier this month at The Sam Wanamaker Playhouse in London, in its inaugural season: Francesco Cavalli's opera L'Ormindo, in a co-production between The Shakespeare's Globe and the Royal Opera House directed by Kasper Holten. Christian Curnyn conducts the Orchestra of the Early Opera Company leading a cast including tenors Samuel Boden and Ed Lyon as the princes Ormindo and Amidas, who fight for the love of Queen Erisbe, sung by Susanna Hurrell. There can only be one winner in this story of fate, adultery and forgiveness...
Ormindo ..... Samuel Boden (Tenor)
Amidas / Wind ..... Ed Lyon (Tenor)
Love / Nerillus ..... James Laing (Countertenor)
Eryka / Wind ..... Harry Nicoll (Tenor)
Music / Erisbe ..... Susanna Hurrell (Soprano)
Ariadenus ..... Graeme Broadbent (Bass)
Destiny / Osman / Wind ..... Ashley Riches (Baritone)
Lady Luck / Sicile ..... Joelle Harvey (Soprano)
Mirinda ..... Rachel Kelly (Mezzo-soprano)
Orchestra of the Early Opera Company
Christian Curnyn (Conductor).
Synopsis
The opera is set in Anfa (now Casablanca) in ancient times
ACT I
'Music' sings a prologue to celebrate the fact that she will now inhabit this new theatre for the first time. The two foreign princes Ormindo and Amidas have arrived to help King Ariadenus in his war with the Spanish, but instead they have both fallen in love with his young Queen Erisbe. Amidas' page Nerillus notes how love makes fools of men.
Amidas is already betrothed to Princess Sicle. She has followed him, accompanied by her nurse Eryka, in order to win him back. The Queen complains to her companion Mirinda about life as the wife of an old man, and is delighted with the declarations of love from the two princes. But she cannot make up her mind as to whom she prefers.
ACT II
'Destiny' orders 'Love' to sort out the couples, so all can be happy. Sicle wants to prevent Queen Erisbe from choosing her fiancé Amidas as her lover. She dresses up as a gypsy and offers to tell Amidas' and Erisbe's fortunes. 'The gypsy' reads in Amidas' hand that he is unfaithful and a liar. This provokes Erisbe to choose Ormindo. Amidas is desperate, and Eryka – also dressed up as a gypsy – offers to help him by secret magic if he meets her in a nearby cave. Ormindo announces to Erisbe that he has been called back to his home. Erisbe decides to run away with him.
In the cave, Eryka convinces Amidas that Sicle has died of grief after he left her. Sicle pretends she is dead and appears as her own ghost, accusing her unfaithful lover. Amidas is stricken with guilt and swears that he still loves her, and Sicle tells him that she is still alive and real. The couple declare their mutual love and are reconciled.
ACT III
'Lady Luck' summons the winds to turn back the ship carrying the fleeing Erisbe and Ormindo. Ariadenus is furious about his wife's elopement and orders his captain Osman to capture and poison the couple. Mirinda persuades Osman to exchange the poison for a sleeping draft, on the condition that she will marry him. Not knowing what Mirinda has done, Ormindo and Erisbe drink the potion and resign themselves to death.
Ariadenus receives a letter with the news that Ormindo is his long-lost son. He believes he has killed his son, and is filled with remorse. Osman reassures him that the lovers are still alive – they are only sleeping. Ormindo and Erisbe wake up, and Ariadenus tells them who he is. Ormindo begs his father's forgiveness. Ariadenus lets Ormindo have both his Queen and his kingdom, and all celebrate the power of love.