Main content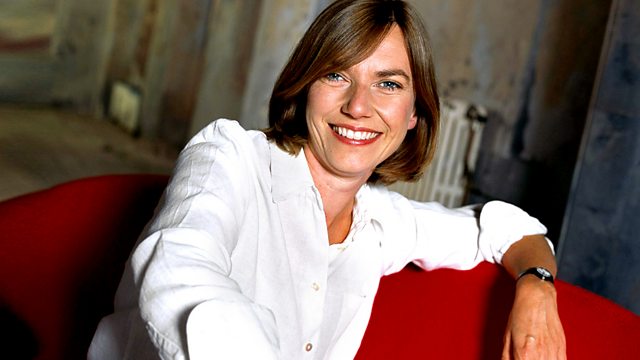 Berlin Philharmonic in Janacek: Glagolitic Mass. Janacek: The Wandering of a Little Soul. Wagner: A Faust Overture. Liszt: A Faust Symphony. Stravinsky: Orchestral Suite No 1.
Louise Fryer presents a week of recent performances by the Berlin Philharmonic beginning today with Janacek's Glagolitic Mass conducted by Sir Simon Rattle, the orchestra's current Principal Conductor and Artistic Director. Janacek's passionate outpouring of love for the natural world is follwed today by the darker world of Goethe's Faust, as seen by Wagner and then by Franz Liszt in his epic symphony.
Tomorrow afternoon, Sir Simon Rattle's predecessor, the late Claudio Abbado, conducts Mendelssohn's music from A Midsummer Night's Dream and Berlioz's Symphonie fantastique in what proved to be his last appearance with his former orchestra. On Wednesday there's a chance to catch the orchestra's celebration of the 50th anniversary of the opening of their hall, the Berlin Philharmonie, whilst on Thursday, Daniel Harding conducts a performance of Schumann's seldom-heard music for Goethe's Faust. And the week ends with Bach's St John Passion conducted by Sir Simon Rattle.
Janacek
Glagolitic Mass
Christian Schmitt (organ),
Luba Organásová (soprano),
Mihoko Fujimura (mezzo-soprano),
Stuart Skelton (tenor),
Christian Gerhaher (baritone),
Czech Philharmonic Choir of Brno,
Berlin Philharmonic,
Sir Simon Rattle (conductor)
c. 2.40pm
Janacek
The Wandering of a Little Soul [reconstructed and completed by Milos Stedron and Leos Faltus]
Thomas Zehetmair (violin),
Berlin Philharmonic, Alan Gilbert (conductor)
c. 2.55pm
Wagner
A Faust Overture in D minor, WWV 59
Berlin Philharmonic, Riccardo Chailly (conductor)
c. 3.05pm
Liszt
A Faust Symphony, S. 108 (1855)
Nikolai Schukoff (tenor),
Men's voices of the Berlin Radio Chorus,
Berlin Philharmonic, Riccardo Chailly (conductor).
More episodes
Previous
You are at the first episode