Main content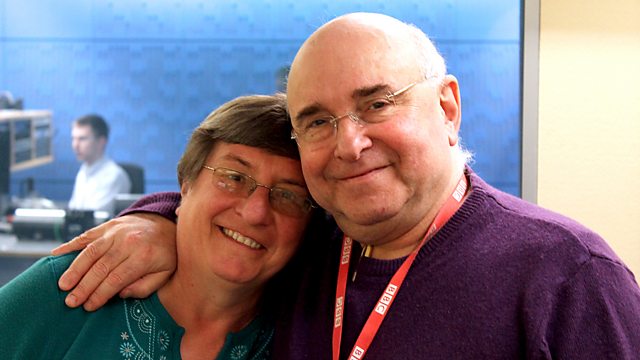 Monday - Rob Cowan with Christine Walkden
With Rob Cowan. CD of the Week: Kreisler Violin Music; Artist of the Week: Neville Marriner; 18th-Century Britain - 15 Georgian Pleasures: Handel: Judas Maccabeus (excerpt).
with Rob Cowan and his guest, the gardener and TV presenter, Christine Walkden.
As part of the BBC's season exploring the transformation that took place throughout the arts in the 18th century, Essential Classics brings you "15 Georgian Pleasures" - a selection of pieces by composers making their living in Georgian England. The selection is chosen and introduced by conductor, harpsichordist and founder of the Early Opera Company, Christian Curnyn, in conversation with Suzy Klein. The pieces include the well known ('See the conquering hero comes' from Handel's Judas Maccabeus; 'Praise the Lord' from Haydn's The Creation; and Mozart's Adagio for glass harmonica) and the less familiar (music from Let God Arise by Thomas Linley Jr; Polifemo by Porpora; and The Lady's Mantle by James Oswald). There's a Georgian Pleasure on Essential Classics at 11am each weekday from Monday 14th April to Friday 2nd May.
9am
A selection of music, including the Essential CD of the Week: Kreisler Violin Music - Jack Liebeck, HYPERION CDA68040. We also have our daily brainteaser at 9.30.
10am
Artist of the Week: Neville Marriner, who celebrates his 90th birthday on 15th April.
10.30am
Rob's guest this week is the gardener and television presenter, Christine Walkden. Christine is best known for her appearances on gardening programmes for the BBC such as Gardeners' World and Christine's Garden, and has also appeared on The One Show. She has worked at the Royal Botanic Gardens in Kew and is a past winner of the Garden Writers' Guild Radio Broadcasting Award. Christine has written several gardening books, including The Houseplant Almanac, A Year in Christine's Garden - The Secret Diary of a Garden Lover, and most recently, No-Nonsense Vegetable Gardening. She has also written for Amateur Gardening magazine, is a regular contributor to Choice magazine, and writes a quarterly article for the Quality Garden Tools website.
11am
15 Georgian Pleasures. A new series where Suzy Klein talks to conductor Christian Curnyn about pieces from the period.
Handel
Judas Maccabeus: 'See the conquering hero comes'
UC Berkeley Chamber Choir
Philharmonia Baroque
Nicholas McGegan (conductor)
Schubert
Impromptus, D.899
The Building a Library recommendation from last Saturday's CD Review.
Today's Brainteaser Answer - Place that Piece
Florida
The music played:
Delius
Florida Suite: By the River 
Royal Philharmonic Orchestra
Thomas Beecham (conductor)
EMI CDS 7475098