Main content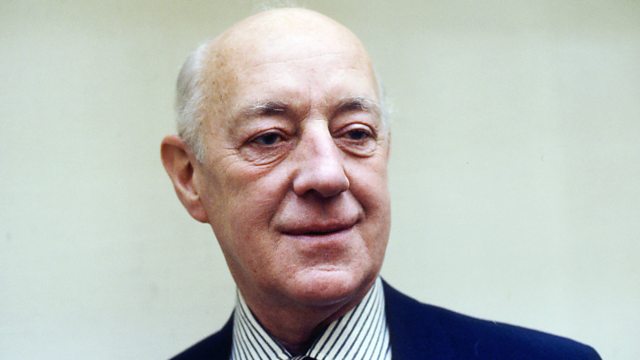 Dark Horse: An Alec Guinness Archive
Alistair McGowan investigates the enigma of a private man who became one of Britain's most famous actors. From April 2014.
Alistair McGowan reveals the private side of a purportedly 'retiring' artist - a man who forged one of the most stunningly successful theatrical and cinematic careers of the last century with intelligence, guile and a deep understanding of the creation of image.
One of the most extraordinary aspects of the film, television, stage and radio career that made Sir Alec the most successful British character actor of the 20th century was his apparent talent for anonymity. Laurence Olivier, Alec Guinness' mentor and co-star, famously described him as 'a dark horse' in a leading article in Time Magazine.
A remarkably good mimic, Sir Alec preferred, it seemed, to define himself by the roles he played. Was he really the scholarly, unworldly artist he appeared to be? He was a diarist, raconteur, and polished Hollywood operator, who turned self-deprecation into an art-form, took pride in not being recognised and disliked showmanship.
Alistair McGowan examines the many contradictions in the life of this enigmatic man through archive of interviews with the actor himself and those who knew him well.
Producer: Frank Stirling
A Unique production for BBC Radio 4.