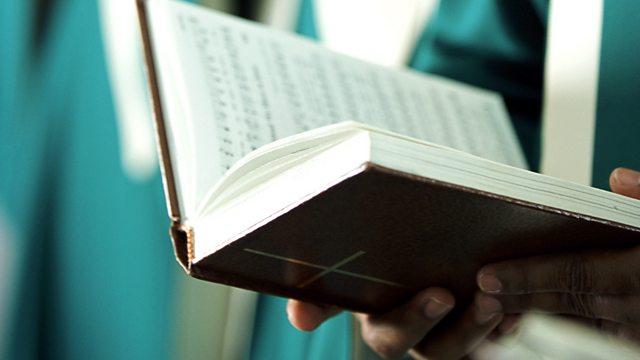 31/03/2014
A space for spiritual reflection with a bible reading, prayer and a range of Christian music.
Theme: Inside love
Led by Rev Andrew Martlew
God is love: let heav'n adore him (Hyfrydol)
Hosea 11:1-9
God so loved the world (Stainer)
O for a heart to praise my God (Stockton)
With Manchester Chorale
Director of Music: Jill Henderson Wild.
Organist: Graham Eccles.
This morning the service comes live from Emmanuel Church Didsbury, the home of the Daily Service.
Last on