Main content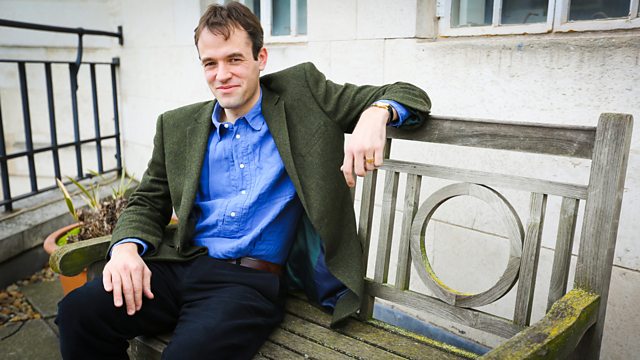 Families of Choice
How 1970s gender politics changed friendship and how it was reflected in popular culture. Dr Thomas Dixon's history. From October 2014.
Dr Thomas Dixon brings his major history of friendship up to the 1970s, when gender politics began to change friendships once again, and considers how popular culture both reflected and influenced this change.
Episode 14: Families of Choice.
Professor Barbara Taylor shares with Thomas Dixon her personal memories of how the second-wave feminist movement of the 1970s altered women's friendships in the way that Mary Wolstonecraft had discussed right back in the eighteenth century.
Thomas Dixon also explores the growing freedom of gay men and lesbian women to establish their own "families of choice".
And - somewhat excitedly - he debates with the cultural critic Matthew Sweet how television reflected friendships between men. While Thomas confesses to an erstwhile love of the phenomenally successful American sit-com, Friends, Matthew Sweet makes an expansive claim for British television's The Likely Lads, comparing the depth of Terry and Bob's friendship to that of Tennyson and Hallam.
Meanwhile, slightly extending a quotation of the 17th Century poet, George Herbert, Thomas declares: "David had his Jonathan, Christ his John, Eric had his little Ern, Ant his Dec."
Producer; Beaty Rubens.
Related Reading
Rebecca G. Adams and Graham Allan (eds), Placing Friendship in Context (Cambridge Unviersity Press, 2009).
Barbara Caine (ed.), Friendship: A History (Equinox, 2009), Chapter 9, 'The Importance of Friends: The Most Recent Past', by Mark Peel with Liz Reed and James Walter
Catherine Donovan, Brian Heaphy, and Jeffrey Weeks, Same Sex Intimacies: Families of Choice and Other Life Experiments (Routledge, 2001)
Margaretta Jolly, In Love and Struggle: Letters in Contemporary Feminism (Columbia University Press, 2008)
Susie Orbach and Luise Eichenbaum, Bittersweet: Facing up to Feelings of Love, Envy and Competition in Women's Friendships (Century, 1987)
Liz Spencer and Ray Pahl, Rethinking Friendship: Hidden Solidarities Today (Princeton University Press, 2006)

The History of Emotions blog
What makes friendships last?
Podcast
Dr Thomas Dixon explores the changing meaning of friendship over the centuries.