Main content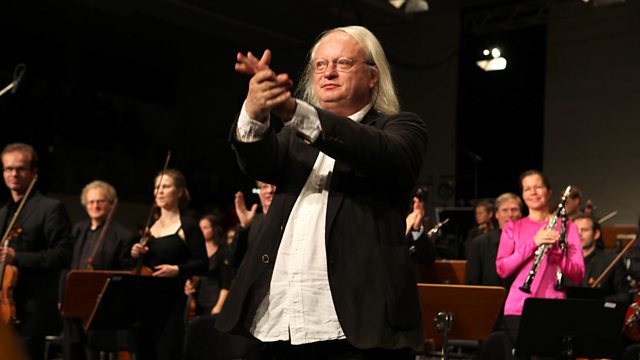 European Festivals
Tom Service presents music from European festivals. Plus Composers' Rooms: Sara Mohr-Pietsch talks to Oliver Knussen in a new series featuring composers in their workspaces.
Tom Service presents works from two of Europe's longest established new music Festivals. Holland's Gaudeamus Muziekweek began in 1945 and aims to be 'a platform and accelerator for developments within contemporary music'. But the granddaddy of them all is Donaueschingen, the festival set in a small Black Forest town which since 1921 has attracted many of the great names of new music.
Plus "Composers' Rooms": in the first of a major new series of conversations with composers in their workspaces, Sara Mohr-Pietsch visits Oliver Knussen at his home in Suffolk, talking to him about the objects which surround him in his kitchen-cum-study, from miniature owls to posters of Berg and Stravinsky, and how they influence the music he writes.
Thomas Bensdorp: For the amusement of all good children who can neither read nor run
Curious Chamber Players
Martjin Padding: HOP
Ereprijs
Composers' Rooms: Oliver Knussen
Philippe Manoury: In Situ
Ensemble Modern
WDR Symphony Orchestra
François-Xavier Roth (conductor)
Peter Adriaansz: Phrase
Ensemble Klang.