Main content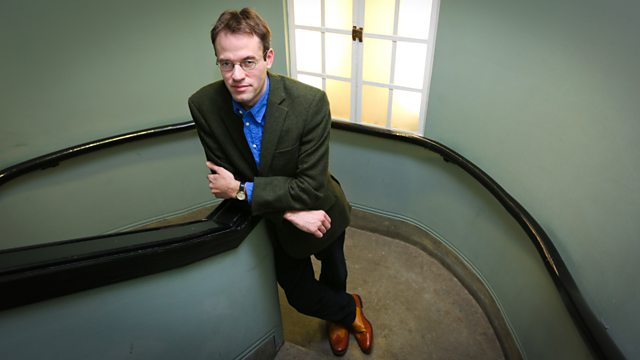 In Need, In Deed, By Post
Second World War friendships by correspondence and in the Forces. Continuing Dr Thomas Dixon's history of friendship. From 2014.
Dr Thomas Dixon continues to trace the changing meaning of friendship over the last five hundred years.
Mass Observation and the archive of the Co-Operative Correspondence Club provide intimate evidence for friendship during the Second World War.
Dr Clare Langhamer discusses how, in 1935, one lonely mother in County Wicklow began a correspondence network that continued through to the 1990s, long preceding today's MumsNet and NetMums.
She also shares some revealing evidence from the vast Mass Observation archive at the University of Sussex about how women's friendships were affected by their war-work.
Thomas Dixon also considers how men on active service formed new bonds across the class divide, and, in one extraordinary case from the BBC Sound Archive, not only with other human beings: "I have a passion for tanks," begins Captain Michael Halstead's account of life on the front line.
Producer: Beaty Rubens
First broadcast on BBC Radio 4 in April 2014.
Related Reading
Jenna Bailey, Can Any Mother Help Me? (Faber and Faber, 2007)
Barbara Caine (ed.), Friendship: A History (Equinox, 2009), Chapter 8, 'New Worlds of Friendship: The Early Twentieth Century', by Mark Peel
James Hinton, Nine Wartime Lives: Mass-Observation and the Making of the Modern Self (Oxford University Press, 2010)
Margaretta Jolly (ed.), Dear Laughing Motorbyke: Letters from Women Welders in the Second World War (Scarlet Press, 1997)
Clare Langhamer, The English in Love: The Intimate Story of an Emotional Revolution (Oxford University Press, 2013)
Mass Observation, War Factory: A Report (Faber and Faber, 1943)
The History of Emotions blog