Main content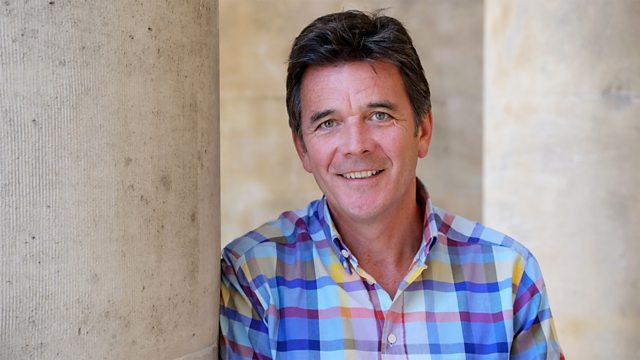 Anti-virals for flu, Bod Pod test for body fat, Patients' weight, X-rays and cancer
The evidence for anti-virals and flu. Plus Dr Mark Porter gets his body fat checked, how GPs should raise the issue of a person's weight, and concern about total body scans.
Tamiflu - the controversial drug - has been stockpiled by the government for use in a flu pandemic and endorsed by regulatory bodies including the WHO. With a new review of the evidence due this week, Inside Health's Margaret McCartney and James Cave, Editor of the Drug and Therapeutics Bulletin have been following the story. Mark Porter gets his body fat checked and finds out how much is hiding inside. And how should doctors raise concerns about a person's weight? Plus, why you might want to think twice before paying for a total body scan.
Programme Transcript - Inside Health
Downloaded from www.bbc.co.uk/radio4 
THE ATTACHED TRANSCRIPT WAS TYPED FROM A RECORDING AND NOT COPIED FROM AN ORIGINAL SCRIPT.  BECAUSE OF THE RISK OF MISHEARING AND THE DIFFICULTY IN SOME CASES OF IDENTIFYING INDIVIDUAL SPEAKERS, THE BBC CANNOT VOUCH FOR ITS COMPLETE ACCURACY.
INSIDE HEALTH
Programme 12.
TX:  08.04.14  2100-2130
PRESENTER:  MARK PORTER
PRODUCER:  ERIKA WRIGHT
Porter
Hello. Coming up today:  X-rays and cancer – why you might want to think twice before paying for a total body scan.
Mentioning the unmentionable – how should health care professionals be raising concerns about a person's weight? I will be getting some tips on where doctors like me are getting it wrong.
And talking of weight, I find out just how much fat is hidden inside my body.
Clip
If at any time you would like to exit the Bod Pod simply press the blue illuminated cancel test button located in front of you….
Porter
More about the elephant in the studio later.  But first Tamiflu – the controversial anti-flu drug endorsed by the World Health Organisation, the European Medicines Agency, the National Institute for Health and Care Excellence (NICE) and stockpiled by the government for emergency use in a pandemic.  Endorsements that have been given despite none of these groups having fully appraised all the trial data on the drug, because, until recently manufacturer's Roche hadn't released it.
All the reports have now been made public and the evidence based Cochrane Collaboration has just finished its first review of Tamiflu using all the data. Its conclusions are due to be published later this week but rumour has it that the drug does not come out it well.
Margaret McCartney has been following the story, but first here's James Cave, Editor of the respected Drugs and Therapeutics bulletin which has been sceptical about the benefits of Tamiflu right from the outset.
Cave
Yes we first looked at these drugs in 2002 when they first licensed in the UK and Europe for both treating flu and preventing flu.  And we weren't entirely convinced that these drugs were effective and in fact our summary from that 2002 bulletin was that we couldn't recommend the use of these drugs in the treatment of flu.  And the reason for that is most of the studies at that time had been done on healthy volunteers, they'd been done in people where it was already known they had flu, so they'd had tests on them – blood tests or swabs – to confirm they had flu and then they were given the drug.  And that's different from obviously real life when you go to your GP, your GP hasn't got all those clever tests available, so he will say…
Porter
I think it's flu.
Cave
… I think it's flu.  And when you look at studies that see how many patients who think they've got flu or the GP thinks they've got flu actually have got flu, even in a pandemic, it's rarely more than 60 – six zero per cent.
Porter
So effectively your consensus about this is not the most convincing data to support the effectiveness of this drug and also that actually in real world use it was – a lot of it was going to be given to the wrong people?
Cave
Precisely and that has its own costs and implications.
Porter
That was 2002.  Did you change your mind later?
Cave
In 2009, when the pandemic was up, we were concerned, we wrote an editorial saying we are very anxious about what's going on here and so we didn't change our minds, even with the pandemic.  So we actually have stuck to our guns that we don't recommend these drugs are used in the treatment of flu.
Porter
Which poses the question:  How come we've got more than half a billion pounds worth of this stuff stockpiled for use?
Cave
Well I think it's very difficult, I think looking back to the whole pandemic there was a real concern that we were going to see the 1918 flu epidemic that we had after the First World War re-enacted again, millions dying and we have nothing in a pandemic to treat flu.
Porter
So what you're saying was this was the best of a bad lot, it was the only thing that we had?
Cave
Exactly, I think that was the issue.
Porter
But Margaret, we – as GPs we're still getting missives from the Chief Medical Officer, I think there was in January, reminding us that we can still use Tamiflu to treat – to treat normal cases of flu.
McCartney
Absolutely, so we had a letter on 27th January urging GPs and letting us know that there's a substantial likelihood that someone with flu symptoms presents to the GP that it is flu and therefore we can go ahead and prescribe Tamiflu.  And yet we know that we haven't seen all the data about these drugs.  So the Cochrane Collaboration have asked on several occasions for all the data, they've eventually been given it, when they last published in 2012 they basically said we can't decide whether or not these drugs work because we haven't seen all the data on it.  So Roche have now supplied the data to Cochrane and we await their full review about it but it really does seem like it's taken a very long time to get data for something that's cost the country a fortune and we do not have good evidence to use it.
Cave
Yeah, can I just add the big issue – and I think this is such a shame and it's just…. drugs are important things and good drugs are great, they save lives and we have this problem with these drugs that there was a whole meta-analysis, I think 10 studies, that were only published as a sort of brief summary and we didn't have the information.  And it has taken us years to get the drug company's…
Porter
This is from the original manufacturer?
Cave
This is from the original manufacturer - to get that information.  Now I just think that that doesn't help anyone if you don't have the information up front to look at.
Porter
But the suggestion is that – Margaret – then that the manufacturers are cherry picking the data, presenting the best possible data, I mean that's the accusation is it not?
McCartney
That's the absolutely big concern.  And this whole thing could have been avoided if all the information had been published when it was first done, that's very much the concern of the All Trials Campaign which is campaigning fervently to get every trial reported and in the public domain so that we can work out where the problems are, what drugs work, what's got unacceptable side effects, what we should and shouldn't spend our money on.
Cave
And I think to be honest we are looking back now over a decade and I think perhaps the ethical issues a decade ago are not quite the same as they are now.  So I think in fairness 12 years ago or so drug companies, they were their trials, they felt entirely reasonably that they could do these trials, those that supported their drug they could publish and those that didn't well why should they have to publish those.  So I think luckily there has been an enormous groundswell now worldwide about the issue of making sure all the data's available.  And I think that is a boulder that's now gaining momentum and I think that in the future we won't have this debate.
Porter
Because that's the big point here isn't it with the Tamiflu story, it's not so much about this stockpile that we got that we thought we needed at a time of emergency but it's about the implications for all the other drug trials going forward, that this might change the way we look at drug evidence.
Cave
I think that's exactly right.  And the silly thing about this is that if drug companies do it right they will look better than if they try doing it wrong because the truth will always be out.
Porter
James Cave, Editor of the Drug and Therapeutics Bulletin.  We put the accusation of cherry picking data to Roche and they sent us this statement:
Statement from Roche
We do not select the most favourable data and we meet all the data requirements of regulatory bodies. In line with this, the Tamiflu prescribing information, which is continually updated with real-world data, reflects the totality of the safety data for Tamiflu as seen in over 130 million patients and is available inside every box of Tamiflu a patient is prescribed.
We have seen extensive changes in the environment over the last few years and our experience with Tamiflu helped evolve Roche's thinking about data sharing.
The latest report from the House of Commons Public Accounts Committee showed that the government has spent £560 million on its stockpile of antiviral drugs, £424 million of which was spent on Tamiflu.
Mackenzie
Okay Mark, what we need to do is strip down into your underpants, take your watch off, any jewellery you've got on and pop this swimming cap on for me.
Porter
Lovely, thank you very much.  This is where listeners should be eternally grateful that it's radio and not television – seeing me in my underpants and the swimming cap…
Mackenzie
Or you might be grateful.
Porter
I'm grateful.
No I'm not going for a swim - this is a lab at Westminster University with Richard Mackenzie, senior lecturer in cell metabolism and diabetes, and I'm about to step into a Bod Pod. A device for measuring body fat which looks a bit like an escape pod from a spacecraft and far more accurate than other techniques such as specially adapted bathroom scales.
All this because we have had an e-mail from Amanda Hughes who is concerned that while she appears to be the right weight for her height, her scales say her body fat percentage is 32% which sounds worryingly high.
But first how will I fare?
Mackenzie
So the first thing we'll do is I'll just pop in your age and your height and then it will ask you to stand on the scales and hold still.
Porter
So Richard, I'm six foot three and 14 stone, which puts my BMI just outside the ideal range, I'm a bit on the heavy side.  So I'm hoping that I've got a low body fat percentage.
Actuality
Collecting data.  Please hold still.  Welcome to the Bod Pod.  Make sure the Bod Pod is empty and then close the door to begin calibration.
Mackenzie
Okay Mark, what I'm going to do is just open the door and then I'm going to ask you to step in and we're going to run three tests and take the average.  Remain nice and still and breathe normally.
Actuality
If at any time you would like to exit the Bod Pod simply press the blue illuminated cancel test button located in…
Mackenzie
Right Mark, out you come.
Porter
Get my trousers on. Fire away.
Mackenzie
Okay, so your percentage body fat is 25.7%.
Porter
Which puts me 5%, 6% over where I should be.
Mackenzie
A little bit higher than we might like, so the moderately lean, that's between 13 and 20%.
Porter
That's the healthy range.  Amanda is a 53 year old woman she's nine stone three and five foot four tall, her BMI works out at 22.1, which is nice, it's right in the middle of probably where the healthy range should be.  But her body fat, according to her scales, is 32%, what's normal?
Mackenzie
The healthy range for men, moderately lean, is 13-20% body fat and for women it's moderately lean is between 23 and 30%, so 30% is the higher end of the scale.
Porter
So Amanda's a little bit over that yet her BMI is normal, is that a surprise?
Mackenzie
It's not a surprise actually, you can have a high BMI and a low body fat, normally in rugby players or athletes and you can have a low BMI but a high body fat, which makes the person unhealthy.
Porter
Now Amanda's measuring her body fat using her scales at 32%, which suggests that she's got too much but they're not necessarily that accurate you're saying?
Mackenzie
No in individuals that have got a high body fat or maybe on the way to obese and I'm not saying Amanda is but it can overestimate the amount of body fat in that individual.
Porter
I mean that's an indication that it might be too high but it doesn't necessarily mean it is?
Mackenzie
It's an indication and she certainly seems with the body fat that it might be but…
Porter
Not definite using that test?
Mackenzie
Not – no.
Porter
And what are the metabolic consequences of that, why does it matter having a high percentage?
Mackenzie
It is pretty important because having a high fat mass can lead to things like diabetes and that will potentially signal to different tissue and stop our body responding to insulin and perhaps produce more insulin in the short term and that sounds okay in the short term but actually that can lead to hypoglycaemia or elevated blood glucose and eventually diabetes.
Porter
Does it make any difference where that fat is?
Mackenzie
It does, the closer it is to the organs the more problems it seems to cause.
Porter
So this is intra-abdominal fat as opposed to the fat on your arms or on your bottom?
Mackenzie
Exactly, yeah.
Porter
So the hidden fat is often the most dangerous?
Mackenzie
Exactly and that could mean that we have a low BMI yet a high percentage of body fat and it means we could be well on our way to a metabolic syndrome or diabetes.
Porter
Without knowing.
Mackenzie
Without even knowing.
Porter
Interestingly, I mean I'm 51, does age make a difference to what – to the ideal ranges?
Mackenzie
It does yeah, we generally – with age we have a decrease in overall muscle mass and so as a result we generally have a bit more fat mass.
Porter
So I need to work on it a little bit, I've got a little bit of hidden…
Mackenzie
A little bit of hidden fat somewhere in….
Porter
Yeah I think I know where it might be. 
Mackenzie
And also it tells us there's 23 kilos of your total body mass is fat.
Porter
I mean that's interesting – 23 kilos – so that's 50 pounds or thereabouts, I mean that's 50 blocks of butter of fat hidden in me and I regard myself as – I mean I'm not obviously that overweight, I'm quite slim looking.
Mackenzie
That's the interesting thing, you are – to appearances you're certainly not on the obese end, you look healthy and you look like a normal…
Porter
Yeah it's amazing isn't it that I'm carrying 50 blocks of butter hidden away and probably in not a very healthy place inside my…
Mackenzie
Yeah within your body and your organs, or around your organs and that's detrimental to your health.
Porter
That's the spur I needed.
Richard Mackenzie who prompted me to formulate a plan to shed a few pounds – well eight pounds to be precise! Not that you need a Bod Pod to spot most people with a weight issue. The extra fat is normally all too obvious. But how should doctors like me raise the issue and tread the fine line between upsetting and motivating our patients?
Paul Aveyard is a GP and Professor of Behavioural Medicine at the University of Oxford.
Aveyard
One of the things we know is that GPs are just not often talking to their patients about their weight and yet patients say actually I'd find that really helpful if my GP did raise the topic.
Porter
So the first error we're making we're not raising the issue.  Is there any evidence to suggest why we're reticent to raise the issue, is it embarrassment?
Aveyard
Yeah, that's part of it, I think that's definitely an important factor.  I mean GPs have lots of things on their agenda, you know yourself there's an endless number of things that we could and should be doing and where this is a difficult topic, where we're worried that it will make the patient upset or embarrassed for ourselves then we tend to shy away from it and do some of those other things on the agenda instead.
Porter
Of course it may not be appropriate either, if somebody's come in with something else completely different and their weight isn't pertinent to that it might be seen as clumsy to raise it at that time?
Aveyard
Sure, if you think that you'd be very typical of most GPs, that's what they think.  And they think that actually when they raise weight as an issue where it's actually medically relevant that will have the most power and the most effect on patients.  And actually we know from other areas of behaviour that actually that doesn't really follow and sometimes what the patient hears is actually the doctor's telling me it's all my fault I've got high blood pressure because I'm overweight, rather than seeing it as a kind of helpful intervention in those cases.  And it's not necessarily – or there's certainly no evidence – that it is more powerful in that circumstance than it is by just raising it out of the blue.  So in some ways it might actually be safer for GPs to just to kind of come at it from left field.
Porter
Okay then let's turn this around – how should we approach the problem?  Number one is we need to raise the issue.
Aveyard
Yeah, well when GPs do raise the issue and when they raise it about most of the kind of naughty health behaviours that their patients do what they tend to do is that they tend to tell them not to do it or give them good reasons why not doing that thing would be a good thing.
Porter
We're talking about smoking and alcohol for instance.
Aveyard
Yeah, yeah or they might say with respect to weight, for example they might say well it would help your blood pressure if you lost weight or you'd help prevent a heart attack if you lost weight.  And of course that's true.  But it is the sort of thing that people already know and the patients will often say oh yes thank you very much and it doesn't necessarily lead on to things.  And if people could lose weight easily on the whole they would have done so.  So what I would advise GPs to do is to say actually probably the most helpful thing you can do and the one that's probably more motivating for patients is to say would you like some help to lose weight.  And then you're into a kind of a different conversation, not so much about why you should – which patients often know and then sometimes they go off into why they don't want to do it right now – but into how you can help them.  And sometimes we know from say from smoking that patients will often take that opportunity and if you say well I've got a good way for you stop smoking they may not have been thinking about stopping smoking but suddenly their interest is caught by this news or this new way of stopping smoking or this new offer of stopping smoking that they hadn't really thought about before and that changes the way that they respond and instead of saying no thank you I'm not interested they say yes please.
Porter
You say you'd advise GPs to do it that way, do you have the evidence to back that up, has there been a lot of research in this area?
Aveyard
There has with smoking and most of the – in the jargon we call them brief interventions but most of the brief intervention studies that have been done have been done where doctors give medical advice – you ought to stop smoking because… But there is a few where doctors have been trained to say – actually I've got this way to help you stop smoking, would you like it?  And what we see when we compare those two types of interventions head to head, the offering help approach outperforms the telling people to do it approach.  So people are more motivated, more likely to make a quit attempt and more likely to go on and stop smoking.  We don't know that at the moment about weight control.
Porter
But you'd think it fair to extrapolate that research to that area?
Aveyard
I think it's a promising avenue, there are lots of reasons why we might imagine it and indeed we're testing that at the moment, so we're doing a big randomised trial where half the patients will be told – you ought to lose some weight – and half will be offered help to lose weight and we'll see at the end of a year how much weight is lost in those two groups.  What we also know is that it's helpful for doctors to say right, okay, you said you want to do it, let's just do this, let me make an appointment, after all if we refer as a GP to somebody to say see a heart specialist we don't say oh well go and ring up the hospital and see if you can find a heart specialist who might see you, we actually take the initiative and just go ahead and do that.
Porter
But herein lies the problem with weight, does it not, in that if I'm helping somebody stop smoking there's a lot I can do, I can often offer a good service in my surgery.  For many GPs across the country there is no real service, in secondary care, for helping people with weight problems, well what can we offer them?
Aveyard
Well I can tell you one thing that is proven effective which is referral to commercial weight management programmes, programmes like Weight Watchers and Slimming World are the sort of brand leaders…
Porter
And we can do in my surgery now and I think many GPs can.  So that's one thing yeah.
Aveyard
That is one thing.  And once the person says well I'd like some help to lose weight but actually I don't want that kind of help then you're absolutely right the cupboard is bare okay, for all practical purposes.  Now there are lots of trials of lots of interventions that show that they can achieve quite good weight loss but they're just not available as an option for us to refer to as GPs.  So that's one of the things that we'd be looking to change.
Porter
But maybe just planting that seed does help?
Aveyard
Yeah.
Porter
So it just requires a slightly different approach, can it really be that simple?
Aveyard
The approach is definitely that simple and clearly it would be nice if every single patient you offered help said oh yes please and off they trotted and they lost some weight.  And clearly they don't and they won't.  So there's got to be a lot more than this but I think this is just a valuable tool that doctors are under using at the moment in comparison to some of the other tools that they overuse.
Porter
Professor Paul Aveyard and there is a link to his research on the Inside Health page of the Radio 4 website.
Listener Laurence Moore has written in to ask whether there has ever been a study looking at exposure to radiation from medical X-rays – particularly CT scans – and getting cancer later in life.
Who better to ask than the President of the Royal College of Radiologists Dr Giles Maskell?
Maskel
Well for a long time pretty much the only information we had was anecdotal and was largely based on follow up of the atomic bomb survivors from Japan in 1945.
Porter
So Hiroshima and Nagasaki where they were exposed to a lot of radiation?
Maskel
They were exposed to high doses of radiation – well obviously people at different distances from the epicentre had different doses but a lot of people were exposed to a high dose and as a result of that and following up those people with a long term study called The Lifespan Study showed that they developed cancer more than they would have done otherwise.
Porter
Why is that harmful to us – what's it doing to our cells?
Maskel
Radiation of all kinds, ionising radiation, actually interferes at cellular level, particularly with the process of cell division and it can affect the DNA of the cells as they replicate.  And so Marie Curie was an interesting case in point, she obviously was a woman who won two separate Nobel prizes connected with her discovery of radium, in particular, and she developed cancer eventually and died as a result of radiation exposure.
Porter
And if urban myth is to be believed her notebooks are still too radioactive for people to handle safely.
Maskel
I think that's – yeah – that is said, yeah absolutely there are artefacts from her laboratory which people don't want to go too close to.
Porter
So we know, we're pretty confident, that too much exposure to X-rays can lead to cancers later.  How do you quantify that risk looking at the sort of standard tests that we might use?  So I go in for a chest X-ray for instance.
Maskel
Okay.  One of the ways that we think about that is in terms of the amount of natural background radiation that we're all exposed to all the time.  Wherever you live anywhere in the world you're receiving a certain amount of radiation all the time from the atmosphere and from the ground particularly.  And we know that a chest X-ray, for example, equates to about a day's worth or perhaps two days' worth of natural background radiation.  CT scanning, which people will have heard of, which also uses X-rays to create 3-dimensional pictures of the body and parts of the body, also uses X-rays and gives a higher dose, sometimes up to about three or four years' worth of radiation in one examination.
Porter
So the important point is here that not all X-rays are equal.  A chest X-ray an extra day's exposure to background radiation's going to be pretty negligible but having a CT scan of my chest or my abdomen at two plus years type of exposure is much more significant.
Maskel
Okay, even the doses that we're talking about, although they are much more significant with CT, are much less than the doses which the atomic survivors received.  So there's always been this question about whether there's – you can extrapolate downwards from the high dose that those people received to the lower dose that CT gives and X-rays even lower still.
Porter
And presumably the younger you are the more vulnerable you are in terms of if you have your exposure early on in life it's more likely to cause problems, if you're having a CT scan and you're 85 it's not going – probably not going to cause you too much trouble.
Maskel
Well correct because the effects are long term and if you're 85 you're probably not going to live long enough to feel the effects.  And we also know that developing tissues are more sensitive to radiation, so children's tissues, perhaps partly because the cells are replicating more rapidly as the child is growing, are more sensitive to the effects of radiation.  So last year, possibly the year before, was published a study from Newcastle, the UK CT Study, which followed up hundreds of thousands of children who had CT scans in the 1980s and 1990s and then followed them into adulthood to see what happened to them and particularly whether they developed leukaemia and brain tumours and brain tumours because a lot of them had scans of the brain, leukaemia because we know that it is a condition which can be caused by radiation.  And they found in a large study of a hundred and something thousand children that there was a small but definite increase in the number who developed leukaemia and brain tumours in the longer term.  And that's caused sufficient concern that it's now being amalgamated into part of a wider European study which is going to report next year looking at I think a million children followed up over a long period of time to find out.
Porter
But once again children are not going to be having CT scans generally unless there's something pretty wrong with them or your doctors' are concerned?
Maskel
Absolutely right and I think the majority of children who have CT scans most commonly because of head injuries and obviously there's a real concern about making sure that there's no damage.
Porter
I have seen your college attempt to quantify that in terms of a CT scan gives you a certain chance of developing cancer later in life, where are we with that now?
Maskel
Okay the figure that we tend to use and we still use this is that for a CT scan of the whole body we equate that to an increased risk of about one in 2,000 of developing cancer.  Sounds quite a lot except that you have to think that all of us have a one in three or one in four risk of developing cancer anywhere, so it's a very small increase to the risk that we're already subject to.
Porter
So what we think is that having that CT scan will give you – has a one in 2,000 chance of actually causing a cancer that you might die from?
Maskel
Correct.  Although we've no way of knowing subsequently whether that particular cancer was caused by the radiation before because the effect is unpredictable.
Porter
But it's important isn't it in that some people might be having four, five, 10 CT scans if they're very poorly?
Maskel
Absolutely.  Now many of the people who are having four, five, 10 CT scans are people who've already got cancer and are having that as part of the treatment or part of the monitoring of the treatment for their cancer.  People who do not have cancerous conditions we do worry about using multiple CT scans yes.
Porter
Because this is becoming an increasing trend – there are people out there who are otherwise healthy who are volunteering themselves to have screening CT scans.  And in these sorts of groups it's quite difficult to work out the risks and benefits presumably?
Maskel
Okay, that's something that we're very concerned about because as you say in the normal circumstance you're having a CT scan because it's going to benefit you, so there's some tangible benefit, you've had a bump on the head or a pain in the belly or whatever it is for which the CT scan is going to give you an answer hopefully.  If you haven't got any of those things, so you haven't got a rationale for doing it, then the risk/benefit analysis becomes much more complicated and we are not at all comfortable with the notion of people walking off the street without any symptoms and having CT scans.
Porter
Giles Maskell, and listening to that in our Glasgow studio is Dr Margaret McCartney.  Margaret, I suspect Giles' concern there about the growing number of clinics offering private total body scans to otherwise healthy people will strike a chord with you?
McCartney
Absolutely, this is something I've been concerned over the last decade with and it's been the direct to consumer or direct to customer advertising that's been going on from several – and there are multiple clinics now offering this walk in off the street service where you can have a CT scan and it's something that really hasn't been properly legislated for, so we've no idea really how much of this stuff is going on but we know that there's loads of it because GPs get reports back constantly from these kind of services.
Porter
We heard there about the concerns about the radiation if you're having a CT scan but what other concerns do you have?
McCartney
Yes so first of all is this a useful test?  Now if people have symptoms they need diagnostic tests so that's absolutely fine but if people are completely well and just want a scan as a check-up, that's a screening test, and as we've discussed before in the programme screening tests are counterintuitive, they often come with far more caveats and problems than it first might appear.  So first of all is this a useful test?  We have no evidence to suggest that whole body CT scanning or targeted CT scanning in the vast majority of cases that are done in the private sector is useful at all.  Second of all there's false positives, finding something that we don't know what the significance of it means, and this is incredibly common.  And doctors tend to call these either one of two things – incidental illness, things that we happen to find but go help, what do we do with this now, usually meaning more tests and investigations.  Or the other terminology which is fantastic is VOMIT – a victim of modern imaging technology – our scans are so sensitive we find things that we don't know what they mean, we don't know if they're normal or not, most of them are and then we subject the patient to more tests and investigations as a result of them.  So we end up causing more problems than we actually solved.  And the third problem is false reassurance – so people get a scan done because they're feeling they're a bit unhealthy, they're smoking or they're drinking or they're overweight, they get a scan, the scan says okay and they think of fine, there's nothing wrong with me.  And this is such a big subject and such an important subject that we're going to come back and revisit it in the next series of Inside Health later in the year.
Porter
Thank you Margaret.  And if you have had one of these screening body scans then Margaret and I would like to hear from you about your experiences – good or bad. E-mail us via insidehealth@bbc.co.uk.
Just time to tell you about our next programme when we will be taking a closer look at testosterone supplementation for men and the rising profile of what the Americans are calling Low T. Join me next week to find out more.
ENDS