Main content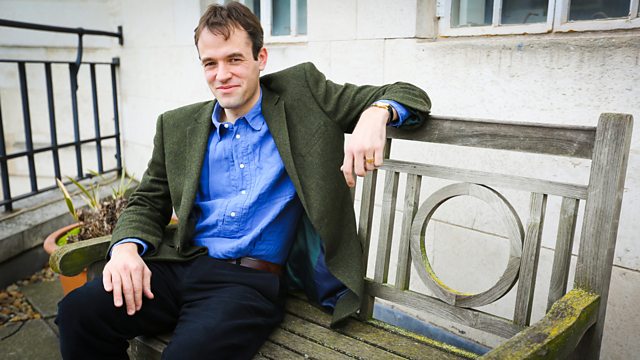 Testaments of Friendship
How the international friendship movement flourished after the First World War. Dr Thomas Dixon's history continues. From July 2014.
Dr Thomas Dixon brings his timely new history of the changing face of friendship into the era immediately after the First World War, when the international friendship movement flourished.
Episode 11: Testaments of Friendship
At the centre of this episode is the story of Vera Brittain, author of the ever-popular memoirs, Testament of Youth and Testament of Friendship. Thomas Dixon traces Brittain's life through her pre-war loves, the heart-breaking war-time losses of her brother, her two closest male friends and her fiancee, and her post-war friendship with the writer, Winifred Holtby.
Thomas Dixon hears from Brittain's daughter, Baroness Shirley Williams, about her mother's passionate belief in the ability of women to sustain profound friendships even during a period when they were frequently depicted in films, books and newspaper articles as being hostile to one another.
He also speaks with Professor Seth Koven about Muriel Lester, whose friendships both with a poor East End girl, Nellie Dowell, and with Mahatma Gandhi, represented a drive for international peace and reconciliation after the horrors of the First World War.
Producer: Beaty Rubens.
Related Reading
Vera Brittain, Testament of Youth: An Autobiographical Study of the Years 1900-1925 (Victor Gollancz,1933)
Vera Brittain, Testament of Friendship: The Story of Winifred Holtby (Macmillan, 1940)
Vera Brittain, The Rebel Passion: A Short History of Some Pioneer Peace-Makers (Allen & Unwin, 1964)
Barbara Caine (ed.), Friendship: A History (Equinox, 2009), Chapter 7, 'Class, Sex and Friendship: The Long Nineteenth Century', by Marc Brodie and Barbara Caine
Leela Gandhi,  Affective Communities: Anti-Colonial Thought, Fin-de-Siècle Radicalism and the Politics of Friendship (Duke University Press, 2006)
Seth Koven, The Match Girl and the Heiress (Princeton University Press, forthcoming)
The History of Emotions blog
What makes friendships last?
Podcast
Dr Thomas Dixon explores the changing meaning of friendship over the centuries.