Main content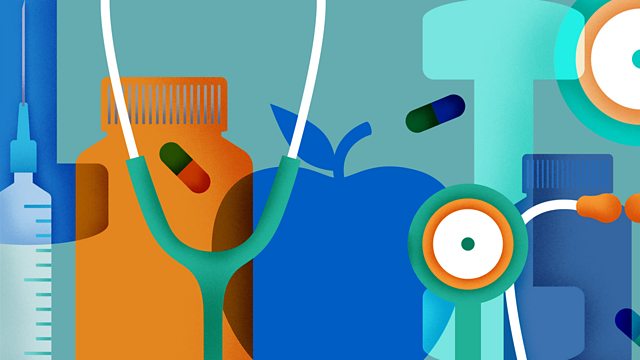 Care of the dying, Birdsong in GP surgeries, Sex development
With a replacement of the controversial Liverpool Care Pathway expected over the next few months, Professor Keri Thomas calls for a more personalised care for the dying.
With a replacement of the controversial Liverpool Care Pathway expected over the next few months Professor Keri Thomas, National Clinical Lead at the GSF Centre for End of Life Care, debates the need for change and calls for a more personalised care for the dying. And Inside Health examines differences in sex development, when it is unclear if a new born baby is a boy or a girl. Plus, does the environment of your GP's surgery increase or alleviate anxiety?
Last on
Programme Transcript - Inside Health
Downloaded from www.bbc.co.uk/radio4 
THE ATTACHED TRANSCRIPT WAS TYPED FROM A RECORDING AND NOT COPIED FROM AN ORIGINAL SCRIPT.  BECAUSE OF THE RISK OF MISHEARING AND THE DIFFICULTY IN SOME CASES OF IDENTIFYING INDIVIDUAL SPEAKERS, THE BBC CANNOT VOUCH FOR ITS COMPLETE ACCURACY.
INSIDE HEALTH
Programme 11.
TX:  01.04.14  2100-2130
PRESENTER:  MARK PORTER
PRODUCER:  ERIKA WRIGHT
Porter
Hello. Coming up today:  Is it a boy or a girl?  Generally the first question new parents are asked, but what if the answer is not immediately obvious? Well that's what happens in around one in 4,000 babies born in the UK.
Clip - Akerman
Obviously the first question almost everyone asks is is it a boy or a girl and many parents have not thought in the past that there could be a situation where this wasn't so clear and it's a really, really difficult situation for parents to be faced with, particularly in those early hours and days.
Porter
And I meet the specialist team called in to advise parents in situations like that.
But first care of the dying and news that the Department of Health is putting the final touches to new guidance that will replace the controversial Liverpool Care Pathway that was withdrawn last year.  And this time the emphasis is to be more on personalised care, rather than a particular pathway. Joining me to debate the need for change are Professor Keri Thomas, National Clinical Lead for End of Life Care, and our own Dr Margaret McCartney. Margaret perhaps you could start by taking us back to the beginning of the story:
McCartney
So the Liverpool Care Pathway is a paper based protocol, something that's meant to help doctors and nurses look after someone who's at the end stages of their life and it was designed because it was felt that patients who died in hospital, who were expected to die in hospital, were not getting the same high quality care as they would have got had they been in a hospice.  So the idea was to try and help the doctors and nurses caring for a patient at the end of their life in hospital to give them the same high quality care.  And the problem was that last year there was a bit of a trial by media about the Liverpool Care Pathway and there were all kinds of allegations made, really quite dramatic allegations made that people had been denied food or fluid, that relatives hadn't been told when their loved one had been placed on this pathway.  And of course neither of those things should have happened, the LCP, the Care Pathway, makes explicitly clear people can have fluids if they wish them or food if they want them when they're on the pathway but the problem had been not the pathway itself, as I understand it, but the implementation of it.
Porter
And confidence has been knocked.  Professor Keri Thomas you're working on a replacement for the Liverpool Care Pathway, I know you can't talk about the details at the moment but what are you trying to correct, what are your hopes for the new pathway?
Thomas
There are two particular things that are a little bit different about the way they're trying to look at this.  One is they'll be an allocated clinician, or it's been put forward that there should be an allocated clinician, and also that they look particularly at hydration and nutrition.  So the big things that were going wrong were hydration, decisions made in the middle of the night by junior staff.  So two key areas that weren't sort of well represented and that hospitals will recognise that this is such an important area of their care, about 30% of people in hospital at any one time are considered to be nearing the end of life, just over half the population still die in hospital, so we need to have ways in which we train staff, make the public more widely aware of what can happen, what their rights are in this and also that they regulate but not in a tick box way but in a really effective way so that poor care doesn't happen and good care does happen every time.
McCartney
Is the plan going to be to trial the new pathway because I'm very aware that one of the criticisms of the LCP was that there hadn't been enough trials actually in real life, not just in a sort of specialist situation where people are trained and have lots of resources but in the real world of the NHS where it's time poor resource – are you actually going to trial it so we can find out whether or not it actually works well in the real world and whether we can avoid some of the problems that were thrown at it before?
Thomas
Yes I mean there were always audits and trials going on with LCP and what they're saying is that this won't be a LCP pathway or replacement.  So I know that it's very much not that kind of language.  But whatever is put forward has to be under rigorous scrutiny and research but it won't be – we had LCP and now we've got this.  What they are talking about is a personalised end of life care plan and plan rather than pathway but the thinking is that if it aligns with what people have said they would like to happen then it's more likely to be successful.
McCartney
One of the things that I worried about the last time was the fact that hospitals were incentivised to put patients onto the LCP, so there was a target based culture in the NHS where the NHS decided that the LCP was a marker of quality care and so they made that a financial target so that hospitals missed out on funds if they didn't put more people on it and I think that has very much created an atmosphere of mistrust between patients, their families and hospital workers because of that incentive that was there.  And I wonder whether future development will actually take heed of that and try and make sure that it's clear to patients and their families that things have been done for the clinical and the right reasons.
Porter
Keri, is that the case?
Thomas
Yes there are quality incentives and financial incentives in many areas of medical care and other care as well, so in some ways, in theory, that was right but it became abused.  And yes it's very hard to measure something without it looking like a checklist or a tick box and so that is part of the challenge.  But I think the general feeling is to get back to the basic principles of good care, making sure that that happens and actually listening much more to bereaved relatives at an earlier stage and the so-called whistle blowing as well but feedback from families and making sure that's integrated.  So hopefully there won't be a need for financial incentives but hospitals still will be measured by the kind of quality care that they give towards the end of life.
Porter
Do you think it's right that nearly half of all people who die do so in hospital, is that the right place for them to be?
Thomas
No definitely not and all surveys show that most people would prefer to die at home or in care homes.  So it still isn't the right place for most people but some people will die there because they're so seriously ill things happen.
McCartney
And I think that's a really important point and there are surveys been done when patients who wanted to die at home actually ended up dying in hospital and in retrospect their family had felt that that was absolutely appropriate and right.  And I think what worries me about talking about good end of life care is almost not to [indistinct word] and to make it appear that we're not in the same situation, we've got these ideal birth plans that we all know go wrong and people plan to have their water birth with whale music and with no anaesthetic.  And I think we're in danger of doing the same thing with pathways towards a good death in that death is often a very imperfect – we can't predict it very well, we don't know when it's going to happen, there's a great deal of uncertainty about it – it's very difficult to plan for the perfect death and I think we're in danger of making an ideal something that we're never going to achieve.  And I think my bottom line is that some patients who want to die at home do end up dying in hospital but they manage to have very good deaths with their family and friends around them.
Porter
Do you think we talk enough about this problem with our patients – I mean something – the families, the patients, the doctors we all have the same aim – we want everybody's end to be comfortable and concur with their wishes but we often don't know what those wishes are?
Thomas
No I think that – and that's why one of the terms is advanced care planning discussion and it's relationship based, it's conversation and it's regularly reviewed.  Too many elderly people are over-medicalised, ending up on ICUs with tubes and pyjama-ed and a sort of bemused expression on their faces because they just don't – they're carried along with this amazing system of over-medicalising that can go on.  So this whole balance between over-medicalising and under-treating, under-medicalising.
Porter
And Margaret, is this a dichotomy that you recognise?
McCartney
Absolutely and I think in many ways this is the big issue of modern medicine – over-treating the well and under-treating the sick – and we see it time and time again in lots and lots of different areas of medicine, not just in end of life care, in primary prevention to try and stop people getting diseases in the first place, we see it in terms of how to treat people who have mental illness, for example, very difficult to get good care if you have a mental illness, very long waiting times, whereas if you're quite well it's quite easy to go and access a health check for example.  So we've got this big problem in modern medicine.
Thomas
In a way it feels as though, when you look back at the whole scope of medicine and the development of Western thinking, that we've got to this point where just because you can do something doesn't mean to say you should and as some people say some people are too sick to go to hospital, which is an interesting way of looking at it.  We find when we first start working with care homes they don't quite take this point on board at first because they think oh well they're ill, go to hospital, that's the best place for them but at least the debacle of last year and the difficult things that have gone on have highlighted this important area and maybe concentrated the mind on this is such an important thing let's get it right, the consequences of getting it wrong are disastrous.
Porter
Professor Keri Thomas thank you very much. And we are expecting that new guidance sometime over the next few months.
We have had an e-mail from a medical student who has just finished an attachment to a GP surgery which played birdsong to patients in the waiting room. And he wonders whether there has ever been any research into the impact of the healthcare environment on patients. Margaret has been doing some digging – what have you found?
McCartney
It's fascinating.  There's lots and lots of people who have been working very hard to try and find out if there's anything you can put into the environment where people are waiting in order to make them feel less stressed, less anxious and to make the wait a bit easier.  Now it has to be said that most of the studies that have been done are fairly small scale, not very long term and perhaps have some faults in them but I think what there is is some evidence that when people are surrounded by a pleasant environment they feel less anxious.  Now maybe we didn't need to do any research to tell us that but it's quite clear that, for example, if you've got children, small children, who are getting plaster casts changed they are most soothed and less anxious when there's nice music playing, lullaby music.  There's another really interesting study that was done that looked at people who were waiting for radiotherapy and they divided the people into three groups.  One group waited in a completely blank waiting room.  The next group waited in a room which had pictures of nature or plants in it.  And the third group waited in a room that had plants in it and was a much more pleasant environment.  And they looked at the scores for anxiety that were measured in the three groups and found that the people who were surrounded by plants in a nice environment were less anxious than the people who were in a completely blank room.
Porter
Is this anything you've ever given any consideration to in terms of your own waiting room?
McCartney
No but in my consulting room, where I spend an awful lot of time and which has no windows and really very little natural light, I have to say I've gone to town with trying to get nice pictures and pretty colours of walls and things to look at to entertain me, I think, just as much as the patients.  And I do have a lot of low posters for kids to look at.  So pictures of things that children are interested in and I do have a fairly extensive toy selection as well.
Porter
Because that's one of the problems with – just thinking about our waiting room is that the walls are plastered in disease awareness posters really, which is probably not the most relax… I mean it's informative but not the most relaxing thing.
McCartney
It's miserable because you come in to see the doctor, you're generally speaking are a bit anxious, a bit worried, I know when I go and see my lovely doctor I'm also feeling a bit anxious and there's nothing worse than lots of posters reminding me of everything that I might die from.
Porter
Thank you Margaret – I can feel a makeover coming on.  Please do get in touch if there is something you would like us to look into, you can e-mail us via insidehealth@bbc.co.uk.
Is it a boy or a girl? -  generally the first question new parents are asked. In the last series we reported a short item on why the sex of a child may not always be obvious at birth and it piqued your interest with lots of requests for more information. So here is a more definitive guide to what doctors call disorders of or differences in sex development (DSD), how they are managed, and how they impact on the family in those early days when it is unclear if a new baby is a boy or a girl.
We start with a parent's perspective – my interview with this father has been re-voiced to maintain his daughter's right to anonymity.
Father
My wife was very upset, having been told by a junior doctor that there was something wrong and that something was query testicles in our little girl.  It was put pretty bluntly to me and I think it was put pretty bluntly to her.  And that threw us into some considerable turmoil.
Porter
Other than the doctors discussing this were you aware that there was something different about your daughter?
Father
Not at all.
Akerman
My name is John Akerman, I'm professor of paediatric endocrinology at the UCL Institute of Child Health in London and Wellcome Trust Senior Fellow as well.
In the very, very early stages of development there's no obvious difference between developing male or female, so males and females start off with a womb but this starts to change at about six weeks after conception.  And typically in the male there's an X and a Y chromosome and the Y chromosome has a signal on it that makes a testis form from about six weeks in the developing foetus.  And once the testes forms then it does a number of things, particularly releasing hormones.  One of these is a very important hormone called testosterone and the effect of the testosterone is to cause the penis or willy to grow on the outside and for the skin to develop into a scrotum that can hold the testis later in life.  The testes also produce another hormone and the function of that is to get rid of the womb.  So there's a lot of active changes happening in the developing male.  Females, typically, have XX chromosomes, so they don't have a Y chromosome, and instead of a testis without the Y chromosome ovaries will form inside.  And because the ovaries don't produce testosterone like hormones the baby's external appearance has a clitoris instead of a penis or a willy and instead of forming the skin into a scrotum it forms into the labia which are the lips around the vagina.  And because the other hormone isn't formed the womb stays there.
Porter
And at what stage during the pregnancy is that process complete?
Akerman
So it starts around eight weeks, in terms of changes in external appearance, it's more or less complete around 12, 13, 14, 15 weeks but after that there's a period of development and further growth and of course the testis arise higher up and have to descend on a journey down through the groin and sometimes that doesn't happen until much later on in pregnancy.
Porter
It's a very complicated process and you can see that at one end of the spectrum someone's obviously a girl and at the other end of the spectrum somebody's obviously a boy.  How common is it for people to be somewhere in between?
Akerman
The situation that we're really dealing with is when a baby is born and the parents ask the question is it a boy or a girl and with very careful examination by a doctor or midwife they can't make that instant call of you have a baby boy or a baby girl.  And that probably occurs in about one in 4,000 or one in 5,000 cases when some further investigations might be needed before you can confidently make a call about the best management.
Porter
It must be quite a shock to parents, parents probably take for granted the fact that they'll know whether they've had a boy or a girl.
Akerman
Obviously the first question almost everyone asks is is it a boy or a girl. And many parents have not thought in the past that there could be a situation where this wasn't so clear and it's a really really difficult situation for parents to be faced with particularly in those early hours and days.
Father
We had about five days I think of conflicting information, quite unsympathetic treatment I think, given the sense of shock that that kind of news would bring.  And then eventually a few days later we had specialists brought in who gave us a little bit more reassurance and a little bit more of a sense that they knew what they were talking about.
Porter
It seems rather odd that you would suggest to someone that there was something not quite as expected with their daughter, and then leave them for five days.
Father
I do remember going home, looking at websites, and finding all sorts of notions that having a baby with a DSD is – and I recall this wording quite directly – "a social emergency".  In other words, you've got to do something about it quickly, which I thought, well wow that's a bit strange and kind of bridled against it.
Carmichael
My name is Polly Carmichael and I am a consultant clinical psychologist.  My role would be around supporting families I think in a time of great uncertainty and confusion, often there's a need really to arrive at a resolution and indeed in the past it was sometimes referred to as a medical emergency.  I think hopefully we've moved away from that and we see actually how important those early days are in terms of coming to terms with a lot of complex information and allowing parents in that way to be part of decisions about their baby's future.
Porter
What sort of issues are the parents struggling with by the time you get to see them?
Carmichael
Parents are often in shock and it's very difficult to take in this information.  The questions they might ask would be how's my child is going to feel and will my child have problems growing up, will they feel like a girl or will they feel like a boy.  It might be questions around what they say to friends and families, is it possible to leave my baby with anyone if they're going to change their nappy and a worry about what people may think.  What's really amazing is how many parents have had something said to them at some point along the line that has made it very difficult for them to keep an open mind.  Those throwaway comments like – it's most likely going to be a girl or it's most likely going to be a boy – actually resonate and I think then make it difficult for families to take in information that may challenge that in some way.
Porter
What do you advise the family to tell their friends and their close relatives?
Carmichael
In some cases families have already told friends and relatives the gender of the child and then uncertainty is introduced and I think that is incredibly difficult.  And I think there isn't a right and a wrong and I think that's true for just about everything within this area in the sense that for some families they are wanting to be open and talk about the situation with family and friends but for others they want to keep it private.
Father
We were indeed very worried, and I think that worry was compounded by the absence of specialist advice at the hospital until we saw an endocrinologist a few days later.
Porter
Were you telling anybody else, any friends or family what you were going through at this stage?
Father
Close family and closest friends.  More generally I think we weren't as gregarious as we might have been at that moment – we turned inward a bit.
Porter
What were your major concerns at the time?
Father
What did it mean?!
Ackerman
In many situations a baby will be born at a local hospital so that the doctors and the midwives and the healthcare professionals don't have a lot of experience dealing with this.  But there are teams in larger centres that they can talk to and quickly get an idea of what the best way forward might be.  There's a very large number of different specific conditions that can cause this to happen.  But there's probably three broad categories that are important for us to consider.  The first is in a child with XY chromosomes where either the testis doesn't form properly or it doesn't produce high enough levels of testosterone or maybe even the body's response to the testosterone signal is not recognised.
Porter
So in a situation like that although the chromosome suggests that the child should be outwardly a boy there isn't the testosterone so they develop as a – what appears to be a female?
Ackerman
As a female or their genitalia may look somewhere in between when they're born and it may be hard to decide what the situation is without further tests.
The other category to consider that's quite important is when a child's chromosomes are XX and the baby has higher levels of testosterone than you'd expect and most commonly this occurs from the adrenal gland.  The adrenal gland is a gland in the body that produces hormones such as cortisol that are very important for life and this condition called congenital adrenal hyperplasia or CAH whereby an imbalance in the hormones in the adrenal gland can result in too much testosterone with the effect on the developing genitalia appearing as an enlarged clitoris or small phallus.
Porter
So what's happening in this situation is that somebody who's genetically should be outwardly a girl has been masculinised in effect by testosterone's coming from somewhere other than the testicle?
Ackerman
That's correct.  And the third category that we tend to consider is where some of the cells may have a Y chromosome and some may not.
Porter
So when the sperm and the egg have come together instead of every cell in the body being XY or everyone being XX they're mixed?
Ackerman
There may be a mixture, there's an imbalance in the chromosomes in the body.
Carmichael
I think that we have an incredibly binary view of gender, that people are seen to be either male or female and when you get a bit of information about an individual, such as this person is female and this person's chromosomes are XY those two bits of information don't fit and that creates discomfort.  So I think interestingly probably chromosomes that don't match are expectations of what belongs with one gender or the other are very difficult to get one's head around and I would say that's very much part of my role – going through usual sex development, if you like, and breaking down some of these assumptions or preconceptions or beliefs that certain things belong with certain genders.
Ackerman
We advise some initial investigations and the two sort of things that we would typically do would be to start to look at the baby's chromosomes and we can get an idea of whether they might be a Y or two XXs in about 48 hours from a blood test.  And it's very important that we don't view the XY or the XX as making you male or female, it's just part of the big jigsaw of what makes you a male or female.  But it's a very important way for us to start thinking what might be going on and start us trying to reach a diagnosis and getting on the right pathway for management and helping the family.  And the final thing that they would probably want to do in the early days would be to check that the adrenal gland is working okay because a lack of adrenal hormones can make a baby very sick after about one week of life, so doctors would probably check that out as well to make sure that was working okay.
Father
They were doing tests that were physical, they were hormonal, they were ultrasound type tests, to identify exactly what the diagnosis is when a child is born with a difference in sex development.
Porter
And so they had all their tests – the scans, the blood test results and everything – but were they interested in – I mean were you involved in the decision?
Father
I think we had a very good endocrinologist who really sought to present this as a process of providing us with the information that we needed to make a decision on the sex of the rearing of our child.  We did not want to consider, whatever the tests would say, any kind of surgical intervention - certainly at that point – and I think at that point we already had an instinct that if there needed to be a surgical intervention that would be the choice of our daughter at an age when she had the ability to make that choice and we were not going to make that choice for her.
Carmichael
I think most often now parents are very involved in the decision and that's not to say that responsibility is abdicated and that everything is put on the parents, it's that we work hard to gather the information, put the puzzle together, come out perhaps sometimes with a diagnosis, think about the impact on the baby of the diagnosis and how this might resonate into the future and then sit down with the parents and put this all together in terms of thinking about is there an obvious way forward here – male or female – or perhaps is it more in the balance.
Ackerman
In most situations we can advise the parents and discuss with parents together whether we feel that the child should be brought up as a boy or girl in the first few days.  And in most situations that decision is not too difficult.  In England and Wales we have 42 days to register a birth and in Scotland it's 21 days, so we generally aren't working under a very tight time pressure and it would be extremely unusual that we have to delay the registration of a child because we haven't reached a point that we feel we can make a decision.  In a small number of cases we do need to think very carefully and undertake further investigations to get as much information as we can to decide whether the child should better be brought up as a boy or girl.  And the kind of things we might want to consider are for example whether we feel the child would have a gender identity in the long term, of whether they feel like a male or a female, whether they would have an option of fertility – could they have children themselves – would they need hormone replacement, particularly at the time of puberty and into adult life and what kind of urological function or sexual function they might have as a grown up.  And the final thing we sort of balance into the big picture is that sometimes the gonads – the testis or sometimes the ovaries – do have a risk of cancer, particularly in adulthood, so that might also drive us towards making a decision that a gonad should ultimately be taken out because of the cancer risk.
Porter
You're making this decision very early in a child's life, is it an irreversible process?
Ackerman
Most people believe that a child should be brought up either as a boy or girl in our society, so every form is male/female, every passport is male/female and I think certainly we need to be much more open minded about the fact that things are not as black and white as they may seem.  But there are differences between assigning a child to male or female and keeping an open mind that things may change in the future and we don't do anything that's irreversible as opposed to saying that absolutely this is the situation.  So I think in some cases we need to work with parents and young children to help support them and in those very rare cases where there may be changes then we can address that when they appear.
Father
You can begin to think of ways of empowering her from a relatively early age.
Porter
When did you start talking to her about this and is she currently fully aware of the situation?
Father
She is fully aware of her situation, as a 12 year old she may not fully grasp all aspects of that When did we start this?  I guess – I can't remember exactly – but probably the first information was about age three or four – when there's all sorts of play games about being a mum and having a baby and I think that at that age we began to get across to her that not all women are able to have babies and I guess that that was the very starting point of that process which has evolved over the years…
ENDS
Broadcasts