Main content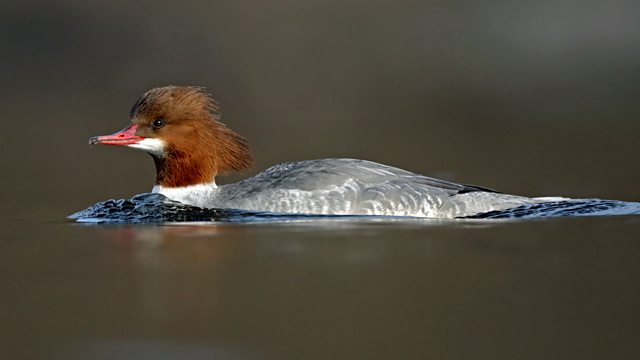 Goosander
Kate Humble presents the goosander.
Tweet of the Day is a series of fascinating stories about our British birds inspired by their calls and songs.
Kate Humble presents the goosander. Goosanders are handsome ducks and belong to a group known as 'sawbills' because their long slender bills are lined with backward pointing 'teeth', for gripping slippery fish. Underwater they're as agile as otters, chasing fish in raging currents or nosing for them under riverbanks.
Goosander (Mergus merganser)
Webpage courtesy of Steve Round (rspb-images.com).
Podcast
Discover birds through their songs and calls. 265 programmes of 90 seconds, over a year