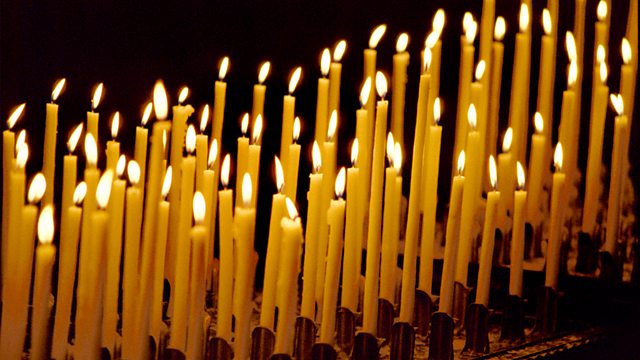 02/04/2014
A spiritual comment and prayer to begin the day with the Revd Dr Janet Wootton.
Last on
The Revd Dr Janet Wootton
Good morning
I am sorry if you are listening to this as you get ready for a long commute to work, or at the end of a weary night shift, because I and my husband are beginning to plan for retirement. Mine is a little way off yet, but, after more than 40 years working for the British Library, my husband is about to take early retirement.
We have had some stock reactions. People ask me if he is going to get under my feet – to which the answer is, no. I will still be working. I will probably get under his feet when I retire, but I bet no-one will ask that.
Also, people are starting to hover round him, hoping to be in the right place when all his skills and experience become available free of charge. This organisation is looking for a treasurer, and that one needs some work on a data base; and a web site – Oh, he doesn't do websites? That's a shame.
I must admit that I have done the same with others, aware of the lifetime of knowledge and experience they have built up, and the skills they have acquired, and the time they will soon have.
Newly retired or early retired people have always been the mainstay of voluntary organisations, justly valued for what they can offer. But things are changing. Although life expectancy is increasing, and people can hope to live healthier for longer, for the next generation, retirement is also receding, not only as the retirement age goes up, but as the nation's provision for its elders diminishes.
Loving God, we pray for people facing retirement, whether with dread or anticipation. Grant them friends and family to cheer them, and good use of their time and skill.
Amen