Main content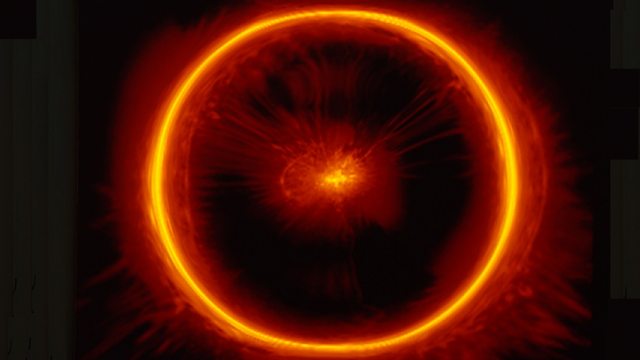 The Big Bang
In the wake of the recent announcement that scientists had found echoes of the birth of the universe, Adam and guests discuss the big bang theory.
Last on
The Big Bang
When researchers from the Harvard-Smithsonian Centre for Astrophysics announced recently that they'd found echoes of the birth of the universe their discovery was hailed as 'spectacular', 'epoch-making' and 'worthy of a Nobel Prize'. In this week's Science Café Adam Walton asks what all the fuss is about and asks some big questions about the big bang.
Adam's panel of physicists and cosmologists take a look at the birth of the universe and why scientists believe everything started 14 billion years ago in a gigantic explosion of matter and energy. They explain some of the scientific terms associated with the recent announcement – ideas like gravitational waves, the cosmic microwave background and inflation. And they reveal that the universe will probably end not with a bang but a whimper!
Adam is joined by Dr. Hiranya Peiris from University College London who describes her research area as "the fossilised heat of the big bang" and Dr. Chris North from Dr. Stephen Fairhurst from Cardiff University's School of Physics and Astronomy. Chris works on the Herschel Space Observatory and is a presenter on the BBC's Sky at Night programme. And Stephen's research is into gravitational waves, those ripples in space-time which are the focus of all the current excitement.

Broadcasts