Main content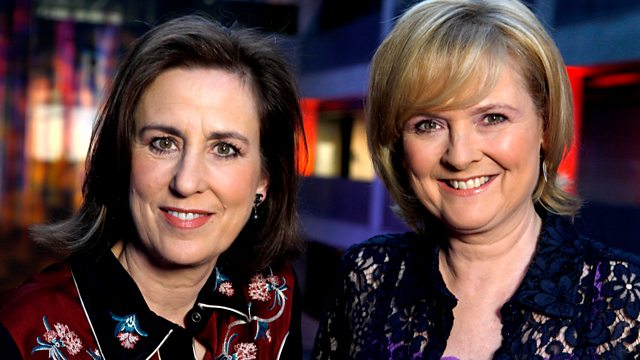 30/03/2014
Martha Kearney and guests discuss Harry Hill's X Factor musical I Can't Sing, a film adaptation of Dostoyevsky's The Double and the BBC's World War One drama The Crimson Field.
Martha Kearney and guests Sarah Churchwell, Sarfraz Manzoor and Paul Morley discuss Harry Hill's X Factor musical I Can't Sing; the UK premiere of the Tony Award-winning Urinetown; Richard Ayoade's film adaptation of Dostoyevsky's The Double; Designs of the Year at the Design Museum; BBC One's World War One drama The Crimson Field; and Richard King's book On Offence. Plus music from Ben Watt and Bernard Butler.
Clips

Urinetown & I Can't Sing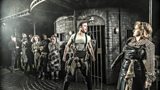 Two very different comedy musicals come under the Review Show radar this month. 
Bursting onto the stage at the recently opened St James Theatre is Urinetown, a Tony award winning musical, which despite success stateside, has taken over 10 years to arrive in London.  Set in a dystopian city of the future which is suffering a chronic water shortage, a ban has been placed on private toilet facilities and spending a penny has become a pricey affair.  Public conveniences are privatised in a 'pay-to-pee' scheme run by a business tycoon, Caldwell B. Cladwell, but rebellion comes in the form of a cleaner who takes Cladwell's daughter hostage. 
While the struggle to Pee for Free is played out, themes of climate change and population control are also woven into the tale.  But is this a musical flooded with laughs or toilet humour at its worst? 
Urinetown image copyright Johann Persson.
Meanwhile, Harry Hill's satire on The X Factor, I Can't Sing, has just opened at the London Palladium.  Directed by Sean Foley (The Play What I Wrote), and backed by Simon Cowell's production company, Syco, the production stars Olivier Award winning actor Nigel Harman as the music mogul himself.
The plot – part love story, part quest for fame - follows the fortunes of Chanice, a young girl from humble beginnings who has been unaware of The X Factor's existence due to her grandfather's iron lung interfering with her television signal, and Max, a plumber who intends to audition for the show with his environmentally friendly songs.
Can I Can't Sing emulate the spectacular success of the original TV series or will it be as much of a flash in the pan as some former X Factor winners?
On Offence by Richard King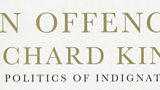 Writer Richard King tackles the thorny topic of offence and offensiveness in his new book, which is subtitled The Politics of Indignation. 
High profile cases such as the fatwa issued against Salman Rushdie 25 years ago and the Danish cartoon controversy in 2005 have highlighted that offence can lead to events of international significance, and recent cases involving offensive tweets have led to jail sentences. 
However in his book King argues that political correctness is partly to blame for a new climate of censoriousness, self-pity and self-righteousness, and that today even powerful political figures find it expedient to parade their hurt feelings, effectively closing down, rather than stimulating, debate. 
So does On Offence offer new solutions to the perennially problematic issues of respect and freedom of speech?  
The Double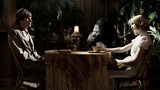 Richard Ayoade may be best known for his role as the computer geek Maurice Moss in Graham Linehan's sitcom The IT Crowd, but he earned critical acclaim and award nominations for his debut film as a writer and director, the quirky coming of age tale Submarine.  
His new film The Double is a dark comedy based on the novella by Fyodor Dostoyevsky, in which the life of a timid office worker is overtaken by a doppelgänger. Jesse Eisenberg (Zombieland, Adventureland, The Social Network) plays both Simon James, a timid office worker living a dreary existence, who is barely noticed by the woman of his dreams and who is scorned even by his own mother, and James Simon, his confident and charismatic double. 
A strong supporting cast includes Mia Wasikowska, Wallace Shawn, Sally Hawkins, James Fox, Chris O'Dowd and Yasmin Paige.
The Crimson Field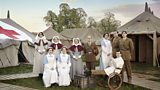 The BBC is marking the centenary of the First World War with its biggest ever season of programming - 2,500 hours of documentaries and dramas on TV, radio and online, over the course of the next four years. 
The latest in the season is The Crimson Field, a six-part drama series by Sarah Phelps (who wrote the screenplay for the BBC's gothic adaptation of Great Expectations), to be aired on Sunday evenings on BBC One.  The drama centres on young volunteer nurses who travelled from Britain to Europe to help treat soldiers injured in battle, and opens as three young English women arrive at a tented field hospital in northern France, where they find that that no training could have prepared them for the horrific reality of working near the Front Line, and that social and professional hierarchies are just as strict close the front line as they are at home. 
Design Museum - Designs of the Year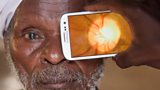 Boasting that "someday the other museums will be showing this stuff", The Design Museum confidently asserts that the inventions and designs on view in Designs of the Year will be with us for some time to come. 
Now in its seventh year this annual exhibition showcases ingenious designs from the fields of architecture, fashion, furniture and transport from around the globe, by well-known designers such as Zaha Hadid and David Chipperfield as well as students and crowd-funded start-ups. 
This year's exhibits range from apps to drones and from visionary buildings to interactive lamp posts. So which are the most ingenious inventions, and which might influence our lives in the years ahead? 
Image courtesy of Peek.
Ben Watt & Bernard Butler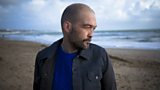 More than 30 years since he released his debut solo album, musician, songwriter and DJ Ben Watt returns with another, Hendra, which he describes as "'simply a folk-rock record in an electronic age".    
Watt, who has spent much of the past three decades writing, recording and performing with his partner Tracey Thorn in Everything But The Girl, is currently concentrating on solo projects, having earlier this year published Romany and Tom, a memoir of his parents which has received rave reviews. 
Tonight he is joined by Bernard Butler (formerly of Suede) to perform two tracks from Hendra, ahead of the album's release.
Credits
| Role | Contributor |
| --- | --- |
| Presenter | Martha Kearney |
| Executive Producer | Pauline Law |
| Producer | Mark Crossan |
| Participant | Sarah Churchwell |
| Participant | Sarfraz Manzoor |
| Participant | Paul Morley |