Main content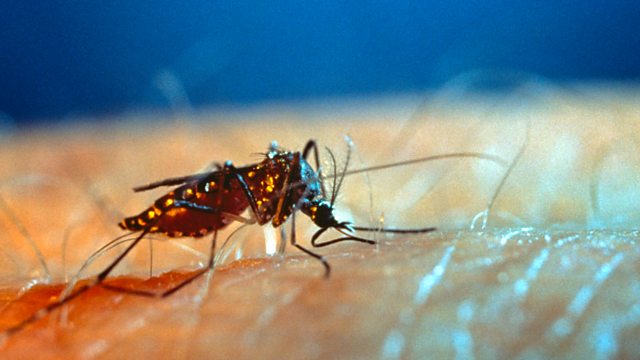 Lavinia Greenlaw - Five Fever Tales (Omnibus)
Lavinia Greenlaw's drama about malaria, one of the oldest of human diseases, and the battle to defeat it. Stars Siobhan Redmond.
Lavinia Greenlaw's exploration of ancient ideas about Malaria, and scientific attempts to defeat the deadly disease.
The disease caused by a parasite carried in the saliva of female mosquitoes came to humans probably from gorillas a long time ago. Through recorded history the fever-prompting disease has shadowed humans almost everywhere warm enough for mosquitoes to live between the Poles. We have evolved together. It is still the biggest killer of children in parts of the world.
Made with the research assistance of Wellcome Trust.
Medical/science adviser: Julian Rayner, Sanger Institute.
Music and sound design: Jon Nicholls
Narrator: Siobhan Redmond.
Other parts: Russell Boulter, Richard Bremmer, David Collins, Jasmine Hyde and John Mackay.
Producer: Tim Dee
First broadcast in five-parts on BBC Radio 4 in 2014.