Main content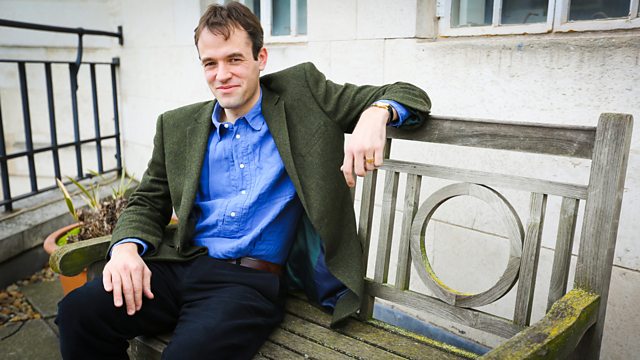 A Battalion of Pals
From Bloomsbury to Grimsby, the impact of World War One on friendship. Continuing Dr Thomas Dixon's history. From April 2014.
Dr Thomas Dixon presents a timely new history of the changing meaning and experience of friendship over the centuries
Episode 10: A Battalion of Pals
Dr Thomas Dixon tells two contrasting stories for this examination of the impact of World War One on male friendship.
He begins and ends with the pacifist Bloomsbury Group, focusing on E.M Forster and his famous remark, "If I had to choose between betraying my country and betraying my friend, I hope I should have the guts to betray my country". Dr Matt Cook places this remark - shocking at the time - in the context of Forster's hidden sexual orientation.
Forster began his masterpiece, A Passage to India, before the war, in optimism about the possibility of friendships and love across the nations. As Dr Santanu Das explains, he completed it, after the War, in a far bleaker mood.
Meanwhile, amongst the less highly educated classes, groups of work-mates were being conscripted into the army. Thomas Dixon explores this new role for friendship - as a recruiting sergeant - and its tragic consequences.
Producer: Beaty Rubens.
Related Reading
Peter Chapman, Grimsby's Own: The Story of the Chums (Grimsby Evening Telegraph and Hutton Press, 1991)
Sarah Cole, Modernism, Male Friendship, and the First World War (Cambridge University Press, 2007)
Santanu Das, Touch and Intimacy in First World War Literature (Cambridge University Press, 2008)
Peter Simkins, Kitchener's Army: The Raising of the New Armies 1914-1916 (Pen and Sword Military, 2007)
The History of Emotions blog
Read specially commissioned blog posts supporting this series.
What makes friendships last?
Podcast
Dr Thomas Dixon explores the changing meaning of friendship over the centuries.