Main content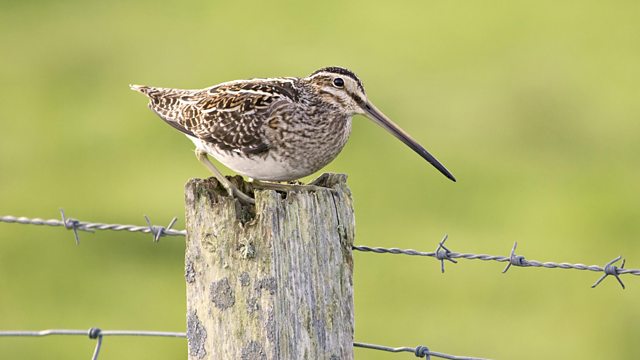 Snipe
Kate Humble presents the snipe.
Tweet of the Day is a series of fascinating stories about our British birds inspired by their calls and songs.
Kate Humble presents the snipe. The snipe is an intricately patterned wader, not much bigger than a blackbird but with an enormously long bill. In the breeding season they fly high above their territories before dashing earthwards and then sweeping upwards again. Throughout this display you'll hear a bleating sound, known as 'drumming'. Find out how the sound is made in today's programme.
Common Snipe (Gallinago gallinago)
Webpage image courtesy of RSPB (rspb-images.com)
Featured in...
A celebration of the stranger birdcalls featured on Tweet of the Day
Podcast
Discover birds through their songs and calls. 265 programmes of 90 seconds, over a year